Plenty of folks in the great state of Oregon will want to get some action in on the Portland-Oregon State basketball game Thursday night.  The state run sportsbook does not take action on college sports.  An excellent alternative is Jazz Sports, which welcomes college basketball betting and offers a generous signup bonus (max bonus $1000).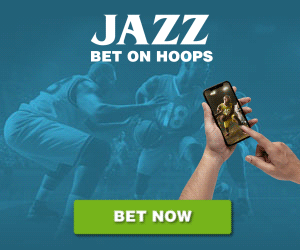 Ahmed Ali had a career-high 28 points as Portland (3-1) defeated Portland State 86-73 on Saturday night.
James Scott had 21 points for Portland State in its season opener. The Vikings had games canceled against Washington State, Cal State Fullerton, and San Diego.
Oregon State will come into this game 2-2. They have lost their last two by 3 and 4 points, respectively.
Against Wyoming, Warith Alatishe missed a final 3-point attempt for the Beavers, who missed their last five shots and went 2-for-16 over the last 12:48.
Portland @ Oregon State Thu, Dec 10, 2020 EST
| Rot | First To Score 20 Points | Moneyline |
| --- | --- | --- |
| 2503 | Portland     | +300 |
| 2504 | Oregon State     | -400 |
| Rot | Last To Score | Moneyline |
| --- | --- | --- |
| 2507 | Portland     | -115 |
| 2508 | Oregon State     | -115 |
| Rot | Double Result | Moneyline |
| --- | --- | --- |
| 2510 | Portland - Portland     | +1200 |
| 2511 | Tie - Portland     | +5500 |
| 2512 | Oregon State - Portland     | +1500 |
| 2513 | Portland - Oregon State     | +500 |
| 2514 | Tie - Oregon State     | +1400 |
| 2515 | Oregon State - Oregon State     | -475 |
| Rot | Winning Margin | Moneyline |
| --- | --- | --- |
| 2525 | Portland to win by 1-2 pts     | +2500 |
| 2526 | Portland to win by 3-6 pts     | +2200 |
| 2527 | Portland to win by 7-9 pts     | +3500 |
| 2528 | Portland to win by 10-13 pts     | +4500 |
| 2529 | Portland to win by 14-16 pts     | +4500 |
| 2530 | Portland to win by 17-20 pts     | +8000 |
| 2531 | Portland to win by 21 or more pts     | +8000 |
| 2532 | Oregon State to win by 1-2 pts     | +1400 |
| 2533 | Oregon State to win by 3-6 pts     | +550 |
| 2534 | Oregon State to win by 7-9 pts     | +600 |
| 2535 | Oregon State to win by 10-13 pts     | +425 |
| 2536 | Oregon State to win by 14-16 pts     | +550 |
| 2537 | Oregon State to win by 17-20 pts     | +425 |
| 2538 | Oregon State to win by 21 or more pts     | +200 |
- Tyrone Black, Gambling911.com