Where Can I Bet The 2022 Super Bowl 56 Online From Wyoming?
Published on:
Feb/08/2022
Betting on this year's Super Bowl is possible from the great state of Wyoming using Americas Bookie in addition to state-based apps.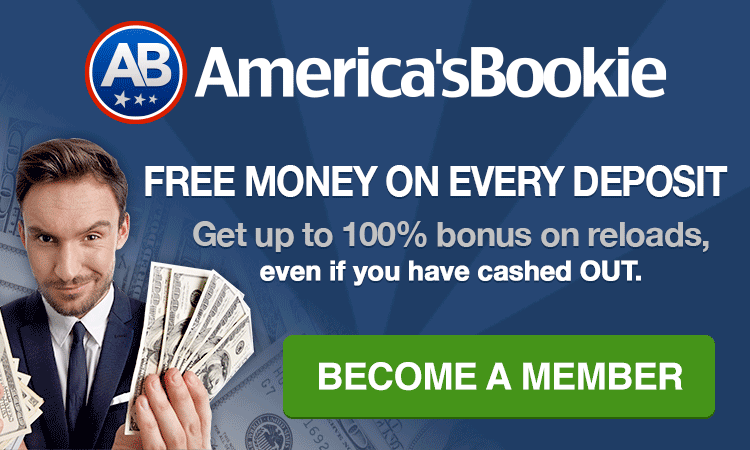 Are In-State Mobile Sports Betting Apps Available?
YES.
Wyoming officially launched online sports betting in September 2021.
Currently there are two apps available: DraftKings and BetMGM.
Unlike the vast number of US states where one must be 21, Wyoming allows those 18 and up to place sports bets.
Sportsbook operators here issue 1099 forms to you and the IRS for net profits of $600 or more.  Americas Bookie, licensed offshore but accessible from within Wyoming, does not report your winnings.
There is cap on the maximum number of operators and the state supports blockchain technology.
In-State Mobile App Rating
9
The only reason for the 9 is the current limit on providers in the state and, as such, the reduced competition.  Otherwise there are very few negatives outside of the tax implications.
What Bets Are Available for This Year's Super Bowl?
Hundreds of prop bets are available for this year's Super Bowl.  These include everything from scoring props to the National Anthem to the Coin Toss to the Gatorade Shower.
Below were your top 10 prop bets by handle and by total amount wagered from the 2021 Super Bowl:
Top ten prop bets by handle
MVP Award Winner - Patrick Mahomes: -106
MVP Award Winner - Tom Brady: +210
Coin Toss Outcome - Heads: -103
Coin Toss Outcome - Tails: -103
Leonard Fournette to have Most Rushing Yards: +175
First Scoring Play - KC Chiefs Field Goal: +430
First Scoring Play - TB Buccaneers Field Goal: +420
First Scoring Play - KC Chiefs Touchdown: +155
Tom Brady over 0.5 Rushing Yards: +140
Over 2.5 Players to Attempt a Pass: +165
Top ten prop bets by total bets
MVP Award Winner - Patrick Mahomes: -106
MVP Award Winner - Tom Brady: +210
Leonard Fournette to have Most Rushing Yards: +175
First Scoring Play - KC Chiefs Field Goal: +430
First Scoring Play - TB Buccaneers Field Goal: +420
First Scoring Play - KC Chiefs Touchdown: +155
Coin Toss Outcome - Tails: -103
First Scoring Play - TB Buccaneers Touchdown: +195
Over 2.5 Players to Attempt a Pass: +165
Clyde Edwards-Helaire to have the Most Rushing Yards+400
- Don Shapiro, Gambling911.com