Sports betting options are only available in the Madison, WI area by easily accessing a few dozen internationally-licensed online sportsbooks with zero taxes imposed by these businesses.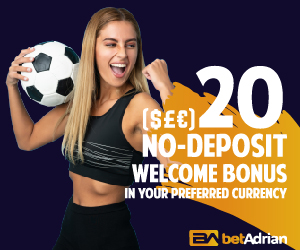 When Will I Be Able to Bet Online With a Wisconsin-Based Site or App?
A recent U.S. Supreme Court decision opened the doors for legalized sports betting in the United States.
The state is unlikely to legalize sports betting any time soon.
"Sports gaming is prohibited by the Wisconsin Constitution, state law and is not allowed under the state-tribal compacts," Steven Michels, state Department of Administration spokesperson, said in an email after the court ruling that allows states to legalize sports betting.
Whereas internationally-licensed sportsbooks (also referred to as offshore sportsbooks) do not impose a tax on wagers, individual U.S. states will.  For example, New Jersey imposes a 10.75% tax at its newly opened sportsbooks and 13% tax for online wagering.  Other states will be even steeper.
Badgers Still a Hot Bet Despite Lackluster 2021 Season
It's not that Wisconsin was a bad team this year, they were still ranked heading into November 20.  It's just that more was expected of the Badgers, who had lost three games ahead of Week 12.  They had won six straight as they got ready to play Nebraska.
- Don Shapiro, Gambling911.com