Arkansas beating Gonzaga in their Sweet 16 game pays out close to $400 for every $100 bet or $40 for every $10 bet on the moneyline.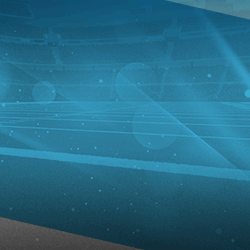 The Razorbacks return to the Sweet 16 with a 53-48 win over the New Mexico State Aggies.  JD Notae scored 18 points and nabbed nine steals before fouling out with 1:22 left, and Jaylin Williams had 10 points and 15 rebounds for the Razorbacks.
Notae is averaging 4.5 rebounds this season along with 18.4 points, up from 15.5 in 2018-19. 
In addition to the bets on Arkansas to win outright here or cover the +9.5 spread, there are prop wagers on Notae and other Razorbacks players.
There are also Margin of Victory prop bets with payouts that start at $1100 for every $100 bet on Arkansas.
| Rot | Winning Margin | Moneyline |
| --- | --- | --- |
| 2007 | Arkansas to win by 1-2 pts     | +1600 |
| 2008 | Arkansas to win by 3-6 pts     | +1100 |
| 2009 | Arkansas to win by 7-9 pts     | +2200 |
| 2010 | Arkansas to win by 10-13 pts     | +2500 |
| 2011 | Arkansas to win by 14-16 pts     | +4000 |
| 2012 | Arkansas to win by 17-20 pts     | +5000 |
| 2013 | Arkansas to win by 21 or more pts     | +4000 |
| 2014 | Gonzaga to win by 1-2 pts     | +1100 |
| 2015 | Gonzaga to win by 3-6 pts     | +400 |
| 2016 | Gonzaga to win by 7-9 pts     | +550 |
| 2017 | Gonzaga to win by 10-13 pts     | +450 |
| 2018 | Gonzaga to win by 14-16 pts     | +700 |
| 2019 | Gonzaga to win by 17-20 pts     | +650 |
| 2020 | Gonzaga to win by 21 or more pts     | +450 |
- Dan Shapiro, Gambling911.com