What The Line Should Really Be On The Oklahoma State vs. Texas Game October 16
Published on:
Oct/10/2021
The 4-2 Longhorns will face another tough Oklahoma team, this time the Cowboys.  Don't be fooled by the 4-2 record for Texas.  They started their Red River rivalry game up 14-0 in the first few minutes and this one came down to the wire with the Sooners scoring a touchdown in the final remaining seconds to break a tie and win 55-48.  Bet the Oklahoma State vs. Texas game at BetAdrian, which offers a generous welcome bonus (max bonus $2500) and a FREE NO DEPOSIT $20 SIGNUP BONUS.  Minimum bets are just $1.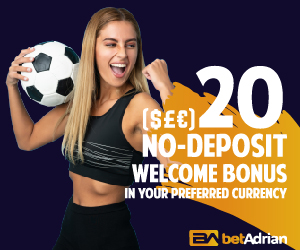 Ahead of Week 6, Gambling911.com had Texas with an 84.99 rating, and we don't expect that number to decline much for Week 7 despite the loss being that they played so well against a strong Sooners team. Oklahoma State had a rating of 82.92 and that number should remain the same being that they were off in Week 6. 
The Cowboys most recent win was against a Baylor team that was 4-0 coming into that game.
This one will be played in Austin.  As such, Texas gets nearly another 3 points tacked onto their rating to give us an early line of Longhorns -5.  We believed this could be adjusted to -4 by Sunday, though we were forecasting this to open right within the -4 to -5 point range.  And wouldn't you know it, Texas -6.5 was the official opening line.
Texas did lose a little bit of power, down to 83.67.  Oklahoma State rose up a bit to 83.33 despite not playing but now we are talking about a Longhorns -3 point line.  Yeah, there is a pretty significant OVERLAY.
While Texas has won the last two in this series, using the current number the Cowboys covered in one of those two, nearly in the other, and won four previous.  This is a game we will be monitoring closely to see if we pull the trigger on Oklahoma State.
Despite losing last year to Texas, the Cowboys pushed that game into overtime.  They lost the previous game 30-36 but one for consecutive games against Texas before that.
- Mary Montgomery, Gambling911.com