What the Hell Happened to the LA Angels? Latest Odds
Published on:
Jun/08/2022
To say the LA Angels have imploded in recent weeks would be an understatement.  Once among the early darlings to make it deep into the 2022 Playoffs, LA had lost 13 straight (as of June 8).  They were playing so well early on that the Angels were still second in the AL West, though 9.5 games behind Houston, at that time. LA were coming in at 80-1 odds (from 30-1) to win the World Series as if July 9.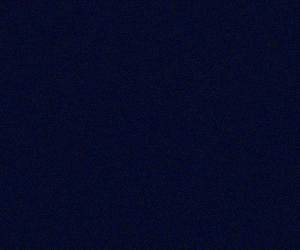 Why Are the Angles Flopping?
The 13-game losing streak was a franchise all-time low. 
"It's tough," general manager Perry Minasian said during a news conference at Angel Stadium following the 13th straight loss. "Disappointed it's come to this. I really like the man. It's somebody I'm gonna talk to the rest of my life. Just the conversations daily. Who he is, what he's about. You guys were around him -- the energy he brings, how consistent he is on a daily basis. It's tough. It's tough. But you gotta be able to take emotion out of things and make decisions. I've taken the emotion out of it and taken a step back. Looking at where I'm at, as tough of a decision as it is, I felt like it was the right thing to do."
Just two weeks prior, the Angels boasted a 27-17 record.  Now they are ten games under the .500 mark as of July 7.
During that 12-game stretch from late May into early June, the Angels had a minus-43 run differential, a .596 OPS and a 6.31 ERA.
"There hasn't been one phase of the game where we've been good," said Minasian, whose team continued to skid later Tuesday with another loss to the Red Sox and finds itself 2½ games out of a playoff spot despite an expanded field. "We've struggled on the mound, we've struggled at the plate, we've struggled defensively, we've struggled baserunning. The one thing I will say is the effort's been great. I believe in this group. I know we've gone through a tough stretch, but we have 106 games left. And I'm excited about the 106 games."
It soon became apparent what was plaguing the Angels: Poor pitching, especially the bullpen.
Demetrius Bell of SBNation:
Those final two innings in Philadelphia sum up everything that's gone horribly wrong for the Angels as of late: Their pitching has been dreadful since the streak began — the Angels have had the highest ERA as a pitching staff in the American League, so this hasn't just been their starters getting let down by their bullpen or vice versa. They've given up at least four runs in all but two of their losses during this 12-game losing streak and it's forced the hitters to have to dig themselves out of some serious holes at times. Granted, the batters haven't really been pulling their weight, either. The Angels as a team have had a wRC+ that is among the worst in MLB since their streak began. Shockingly, this has included a 1-for-25 stretch for Mike Trout, who is currently picking the worst possible time to show the baseball world that he is actually human.
- Don Shapiro, Gambling911.com