Michigan beating Villanova in their Sweet 16 game pays out close to $200 for every $100 bet or $20 for every $10 bet on the moneyline.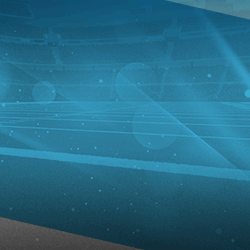 The Wolverines are practically a Cinderella team heading into this week's Sweet 16 as they were hardly expected to make the NCAA Tournament.  The Wolverines were chosen due to strength of schedule.
Eli Brooks scored seven of his 23 points in the final 3½ minutes and the 11th-seeded Wolverines booked the most surprising of their five straight Sweet 16 appearances, beating third-seeded Tennessee 78-68 on Saturday in the second round of the NCAA Tournament.
"I'm just trying to live in the moment right now and cherish the time we have with the people in my life right now at Michigan and enjoy the process of going through this tournament again and having that chance of getting our last goal," said Brooks, a fifth-year senior.
There are also Margin of Victory prop bets with payouts that start at $650 for every $100 bet on Michigan.
| Rot | Winning Margin | Moneyline |
| --- | --- | --- |
| 2007 | Michigan to win by 1-2 pts     | +1100 |
| 2008 | Michigan to win by 3-6 pts     | +650 |
| 2009 | Michigan to win by 7-9 pts     | +1200 |
| 2010 | Michigan to win by 10-13 pts     | +1400 |
| 2011 | Michigan to win by 14-16 pts     | +2500 |
| 2012 | Michigan to win by 17-20 pts     | +2500 |
| 2013 | Michigan to win by 21 or more pts     | +2200 |
| 2014 | Villanova to win by 1-2 pts     | +1000 |
| 2015 | Villanova to win by 3-6 pts     | +450 |
| 2016 | Villanova to win by 7-9 pts     | +700 |
| 2017 | Villanova to win by 10-13 pts     | +600 |
| 2018 | Villanova to win by 14-16 pts     | +1000 |
| 2019 | Villanova to win by 17-20 pts     | +1100 |
| 2020 | Villanova to win by 21 or more pts     | +700 |
- Dan Shapiro, Gambling911.com