What Are the Payout Odds for Cyberknife to Win the Kentucky Derby?
Published on:
May/02/2022
Cyberknife promises early payout odds of $2000 on a $100 bet should he go on to win this year's Kentucky Derby.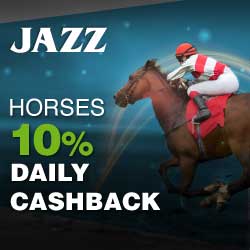 Cyberknife is the winner of the Arkansas Derby, remarkably the best producer of trifecta placing horses in the Kentucky Derby over the years.
Cyberknife will start from the number 16 post position, which has yielded four wins in the Kentucky Derby history.
In the Lecomte-G3 Cyberknife failed to impress with a 6th place finish.  His other five starts resulted in 1st or 2nd place finishes.
He is trained by Brad H. Cox, so this will certainly account for something.
Katie Tolbert is one of the regular exercise riders of Cyberknife.
"He is lovely to gallop," Tolbert said. "It's all the in between part that's sometime is a little tricky. He just has so much energy and he's really growing up. But, before he was so immature. He's like a puppy or a little kid that, like, if they don't have direction all the time, it's going to go somewhere and often it goes up. In my experience, he hasn't been nasty or a jerk. He's just got so much energy and he's so full of himself. He just wants to do something and the getting back and forth to the track and doing new things is sometimes hard for him. But, I mean, he's changed so much in the last few months. It's really incredible."
- Ean Lamb, Gambling911.com