What Are The Payout Odds to Win - Men's Freeski Slopestyle Final Run - Freestyle Skiing - Beijing Olympics
Published on:
Feb/11/2022
Men's Freeski Slopestyle Final Run betting odds can be found at Americas Bookie - No home address needed to join - Up to $2000 welcome bonus.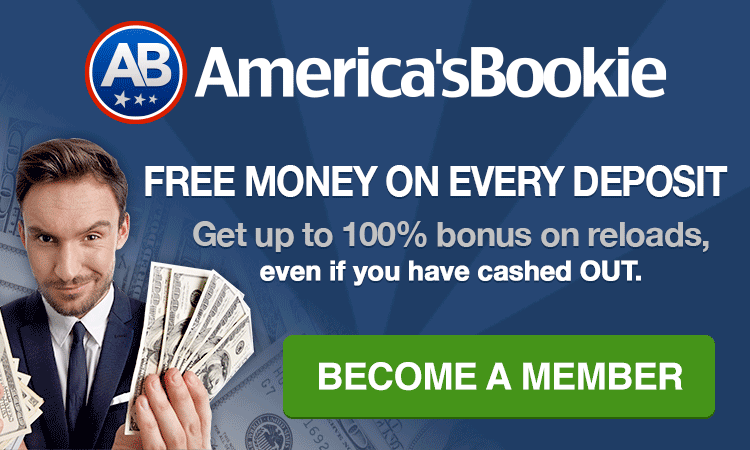 Andri Ragettli [SUI] is the odds-on favorite to win this event at 2-1.  The Swiss freestyle skier has won seven world cup titles and four crystal globes, including slopestyle in 2016 and 2018 and 2020, then big air in 2019. He won a bronze medal in slopestyle at Winter X Games XXII. He represented Switzerland in slopestyle at the 2018 Winter Olympics in PyeongChang, where he qualified for the final, along with two fellow Swiss skiers, and finished 7th.
Birk Ruud [NOR] was coming in at 5-1 odds.  Ruud won Gold (Slopestyle) at the Winter Youth Olympics at Lillehammer.
Alexander Hall [USA] was listed at 6-1 odds.  He competed in the 2017 FIS Freestyle World Ski Championships, and in the 2018 Winter Olympics. Hall received bronze in men's ski big air. Hall also won Real Ski 2021 Gold.
| | | | |
| --- | --- | --- | --- |
| Freestyle Skiing Men Slopestyle | Gold Medal Winner | Alexander Hall [USA] | +600 |
| Freestyle Skiing Men Slopestyle | Gold Medal Winner | Andri Ragettli [SUI] | +200 |
| Freestyle Skiing Men Slopestyle | Gold Medal Winner | Antoine Adelisse [FRA] | +7000 |
| Freestyle Skiing Men Slopestyle | Gold Medal Winner | Ben Barclay [NZL] | +4000 |
| Freestyle Skiing Men Slopestyle | Gold Medal Winner | Birk Ruud [NOR] | +500 |
| Freestyle Skiing Men Slopestyle | Gold Medal Winner | Christian Nummedal [NOR] | +3000 |
| Freestyle Skiing Men Slopestyle | Gold Medal Winner | Colby Stevenson [USA] | +800 |
| Freestyle Skiing Men Slopestyle | Gold Medal Winner | Colin Wili [SUI] | +10000 |
| Freestyle Skiing Men Slopestyle | Gold Medal Winner | Edouard Therriault [CAN] | +2000 |
| Freestyle Skiing Men Slopestyle | Gold Medal Winner | Elias Syrja [FIN] | +15000 |
| Freestyle Skiing Men Slopestyle | Gold Medal Winner | Evan McEachran [CAN] | +1600 |
| Freestyle Skiing Men Slopestyle | Gold Medal Winner | Fabian Boesch [SUI] | +1400 |
| Freestyle Skiing Men Slopestyle | Gold Medal Winner | Ferdinand Dahl [NOR] | +1700 |
| Freestyle Skiing Men Slopestyle | Gold Medal Winner | Finn Bilous [NZL] | +8000 |
| Freestyle Skiing Men Slopestyle | Gold Medal Winner | Henrik Harlaut [SWE] | +3000 |
| Freestyle Skiing Men Slopestyle | Gold Medal Winner | Hugo Burvall [SWE] | +10000 |
| Freestyle Skiing Men Slopestyle | Gold Medal Winner | James Woods [GBR] | +4000 |
| Freestyle Skiing Men Slopestyle | Gold Medal Winner | Javier Lliso [ESP] | +30000 |
| Freestyle Skiing Men Slopestyle | Gold Medal Winner | Jesper Tjader [SWE] | +7000 |
| Freestyle Skiing Men Slopestyle | Gold Medal Winner | Kim Gubser [SUI] | +5000 |
| Freestyle Skiing Men Slopestyle | Gold Medal Winner | Leonardo Donaggio [ITA] | +10000 |
| Freestyle Skiing Men Slopestyle | Gold Medal Winner | Mac Forehand [USA] | +1700 |
| Freestyle Skiing Men Slopestyle | Gold Medal Winner | Mark Hendrickson [CAN] | +3000 |
| Freestyle Skiing Men Slopestyle | Gold Medal Winner | Max Moffatt [CAN] | +1400 |
| Freestyle Skiing Men Slopestyle | Gold Medal Winner | Nicholas Goepper [USA] | +1400 |
| Freestyle Skiing Men Slopestyle | Gold Medal Winner | Oliwer Magnusson [SWE] | +3000 |
| Freestyle Skiing Men Slopestyle | Gold Medal Winner | Oscar Wester [SWE] | +15000 |
| Freestyle Skiing Men Slopestyle | Gold Medal Winner | Ralph Welponer [ITA] | +30000 |
| Freestyle Skiing Men Slopestyle | Gold Medal Winner | Samuel Baumgartner [AUT] | +25000 |
| Freestyle Skiing Men Slopestyle | Gold Medal Winner | Sebastian Schjerve [NOR] | +6000 |
| Freestyle Skiing Men Slopestyle | Gold Medal Winner | Simo Peltola [FIN] | +30000 |
| Freestyle Skiing Men Slopestyle | Gold Medal Winner | Teal Harle [CAN] | +2000 |
| Freestyle Skiing Men Slopestyle | Gold Medal Winner | Thibault Magnin [ESP] | +6000 |
| Freestyle Skiing Men Slopestyle | Gold Medal Winner | Tormod Frostad [NOR] | +20000 |
- Ean Lamb, Gambling911.com