What Are The Actual Odds Of Winning In Online Casinos
Published on:
Dec/27/2019
When it comes to online games, the undisputed kings are online casinos. The amount of revenue that's brought in every year from these casinos are amazing. And there is a new millionaire made every single day through these avenues. When you play an online casino game, every potential way to win is available to you. But there is always a big looming question behind each and every interaction: what are the actual chances of winning? Here, we'll explore the different means and odds that people can win online.
Slots
Slots are arguable the largest sector and most widely played portion of the online casino world. If you take a look at the amount of links and options there are four slots in Online Casino Malaysia alone, you can get a pretty good feel for the overall market share. Online slots have various pay tables and means to get paid. Just like regular slots there are lower and higher stakes bets. Both of these options are put through the random number generator that eventually spits out a number/symbol when you choose to stop it. On the lower stakes bets there are plenty of lower paying symbols that are heavily weighted in favor of being chosen. The reality is, having a random number generator affecting multiple spins gives you an astronomical number of possible combinations all dictated by a factor of timing. That means that when you play slots, you better be lucky. The chances of winning remain the same each time and are subject to the randomness of your choice to stop the wheel.
Blackjack 
There's a saying in blackjack that: "the house always wins." This is often true anywhere you go. At the end of the day, no matter how much someone wins, the sheer number of players and amateurs at the table at the same time can definitely cover all those losses by the house. So you, as the blackjack player, have to get in and get out while you're up at the margin you're happy with. This is the same with online blackjack. If you're at a table with other players, the house has a slight advantage. But choosing reputable casinos like Online Casino Malaysia can ensure that you get a generous bonus that the casino can afford due to a large volume of players. From there, you just need to know the most important details that every player should know, like how much a blackjack pays out, if you can double down on a split, and how many decks are in the shoe.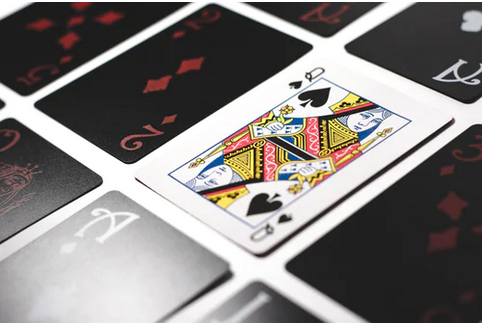 Poker
When you talk about classic casino games, poker is always at the top of the list. The popularity of poker has skyrocketed over the last 30 years and hit a high point with The World series of Poker tournaments. For any player that follows the game, the average winning percentage is about 20 to 30 percent of your hands over the span of a game. But this can be greatly affected by the bluff. That's your ace in a hole. With the bluff, you can force the tide of the game and influence confidence levels in the players at the table, turning each hand into a strategy to win.
Online casinos are here for your entertainment. Whether you win or lose, they'll always be around for you to try again. Remember not to lose sight of the entire point of online casinos: have fun, play smart, and know when to bet.
- Payton O'Brien, Gambling911.com Senior Editor