Gambling911.com has your morning odds, line movements and action for Week 5 of the 2020 NFL season.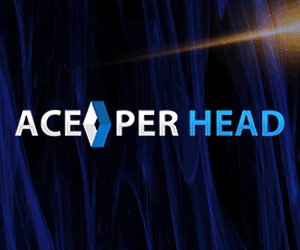 *6 weeks free trial - test drive - best in the biz
*Deposit with Bitcoin - They'll double it!
*Get your own domain, customized website, logo
*Switch in under an hour, earn mrore $$ for doing so
*Odds featured on DonBest.com
*Thousands of betting options daily + live in-play
*Easy and discreet payment options include gift cards
*Walmart gift cards also accepted


Start Earning Money From Your Sheet Here
The Cardinals, Steelers, and Chiefs were among the teams getting much of the public love.
Arizona had around 85% of the spread action in their game against the New York Jets.  The line had been -7.5 Cardinals with trending towards -7.  The recreational books mostly still held at -7.5.  A number of sharper books are leaning more towards -7.  BetOnline, which tends to be especially aggressive, did have the line at -7.5 as of 8:40 am ET. We would note they had this one at -6.5 earlier in the week for just over 24 hours.
Only 20% of the spread action was on Philadelphia in their game versus the Steelers.  There was less of an opinion seen here with books either holding at Pittsburgh -7.5 or -7.  BetOnline even pushed this one to -8.5.
Gambling911.com will be on the Jets +7.5 Sunday.
RECORD UPDATED OCTOBER 11, 2020 8:55 AM
OVERALL NFL RECORD 2020: 4-4
OVERALL COLLEGE FOOTBALL RECORD: 2-0
OVERALL NBA RECORD 2020: 70-47-1 59.8%
OVERALL MLB RECORD 2020: 0-0
SOCCER RECORD 2020 (INCLUDES MLS): 14-11 56%
Date Time
#
Team
Spread
Total
Money Line
NFL - Oct 11
10/11/2020
451
CAROLINA PANTHERS
+2½-105
o54-115
 
10:00:00
452
ATLANTA FALCONS
-2½-115
u54-105
 
10/11/2020
453
LAS VEGAS RAIDERS
+11-110
o54½-110
+465
10:00:00
454
KANSAS CITY CHIEFS
-11-110
u54½-110
-615
10/11/2020
457
LOS ANGELES RAMS
-7½EV
o46-105
-355
10:00:00
458
WASHINGTON FOOTBALL TEAM
+7½-120
u46-115
+295
10/11/2020
459
JACKSONVILLE JAGUARS
+5½-110
o54½-110
+205
10:00:00
460
HOUSTON TEXANS
-5½-110
u54½-110
-245
10/11/2020
463
ARIZONA CARDINALS
-7-110
o47½-110
-335
10:00:00
464
NEW YORK JETS
+7-110
u47½-110
+275
10/11/2020
465
PHILADELPHIA EAGLES
+7EV
o44-110
+285
10:00:00
466
PITTSBURGH STEELERS
-7-120
u44-110
-345
10/11/2020
467
CINCINNATI BENGALS
+12-110
o50½-110
+538
10:00:00
468
BALTIMORE RAVENS
-12-110
u50½-110
-738
10/11/2020
469
MIAMI DOLPHINS
+8-115
o51-110
+310
13:05:00
470
SAN FRANCISCO 49ERS
-8-105
u51-110
-370
10/11/2020
471
NEW YORK GIANTS
+8-115
o52½-110
+323
13:25:00
472
DALLAS COWBOYS
-8-105
u52½-110
-403
10/11/2020
473
INDIANAPOLIS COLTS
PK-105
o48-115
 
13:25:00
474
CLEVELAND BROWNS
PK-115
u48-105
 
10/11/2020
475
MINNESOTA VIKINGS
+7-115
o56½-110
+260
17:20:00
476
SEATTLE SEAHAWKS
-7-105
u56½-110
-320
NFL - Oct 12
10/12/2020
477
LOS ANGELES CHARGERS
+8-110
o50-110
+315
17:15:00
478
NEW ORLEANS SAINTS
-8-110
u50-110
-395
- Don Shapiro, Gambling911.com