New Watch Out Florida Gambling Ads Target Seniors, College Age Individuals
Published on:
Dec/09/2021
Seminole Tribe continue their aggressive ad campaign throughout Florida to prevent outside gambling firms from entering the Sunshine State via an almost certain-to-fail petition drive.  As a Florida resident, these commercials are unavoidable unless one opts to shut off their television.
Two new Standing Up For Florida spots separately target seniors and college age students.  The ad targetting seniors makes mention of how the state lottery has failed to live up to initial promises made as a group of mature adults warn of outside gambling firms making similar assurances.
Here is the new Watch Out Florida #gambling ad featuring the seniors. pic.twitter.com/DLEf2Md5Gl

— gambling911 (@gambling911) December 9, 2021
Both ads incorporate the "We weren't born yesterday" expression that pushes the notion that an individual is unlikely to believe something that is not true or to trust someone who is not trustworthy.
The original commercial targetting a more general audience (shown below) continues to air as well.  It warns of these outside gambling firms looking to make Florida into another Las Vegas.
Sampling of Seminole anti petition ads for gambling expansion: We're not for sale. https://t.co/Vy7cN1B8bl

— gambling911 (@gambling911) December 9, 2021
An opposing advertisement believed to be backed by DraftKings and FanDuel encourages Floridians to request petitions by speaking into their television remotes or scanning a bar code with their smartphones.
These gambling companies will need roughly 900,000 verifiable signatures by the end of this month in order to get an initiative on the ballot for the 2022 November Election.  Analysts say they are not even close.  Florida law requires voters to approve any form of gambling expansion.  DraftKings and FanDuel are looking to get mobile sports betting on the next ballot.  The Florida Education Champions ad promises that all tax revenue goes to fund education in the state.
Last month, a federal judge denied the Seminoles claim that mobile sports betting doesn't meet the criteria for gambling expansion as the bets take place on their reservation-based servers, not at the physical location where the individual places the bet.
This week it was revealed that Las Vegas Sands filed a lawsuit accusing the Seminole Tribe of spending millions to try and stop voters from deciding whether to expand gaming in Florida.  They further claim that strong arm tactics are being used to try and stop petitioners from getting names.  In the case of the Sands, that company is looking to build a new casino in the Sunshine State.
As reported by local South Florida ABC affiliate WPLG:
The lawsuit alleges Standing Up for Florida intimidates and harasses the actual petition gatherers, that the group is, "ripping clipboards out of their hands…forcibly grabbing stacks of them and running, screaming at voters to ensure they wouldn't interact…"
The suit shows texts from recruiters offering thousands of dollars to the petition gatherers to switch sides and work on behalf of the Seminole Tribe, who's gambling monopoly would be threatened by a vote to expand Florida gaming.
A Tallahassee judge on Wednesday was tasked with determining whether the Seminole Tribe of Florida may be attempting to sabotage the very constitutional amendment they and unlikely partner Disney helped become law. The judge scheduled a hearing on a motion to dismiss the case for Friday, and if she doesn't dismiss the case, a full hearing will take place on Tuesday.
Judge Angela Dempsey also denied an emergency restraining order against Seminole-backed entities to stop airing the Watch Out Florida ads. Dempsey is the same judge that ruled against the Seminoles efforts to offer mobile sports wagering statewide.
The Sands-backed effort, Florida Voters in Charge, begged for the injunction, telling the Court, "Every day that goes by there is interference, there is irreparable harm to my clients. We thought that by filing this lawsuit … it would stop some of the activities, like paying people to leave the state, and I would be remiss in not asking the court for a temporary order to stop this until at least Friday."
The Sands lawsuit is the fourth related to gaming since Florida's legislature signed off on a tribal-state compact in May that extended the Seminoles near monopoly on gambling.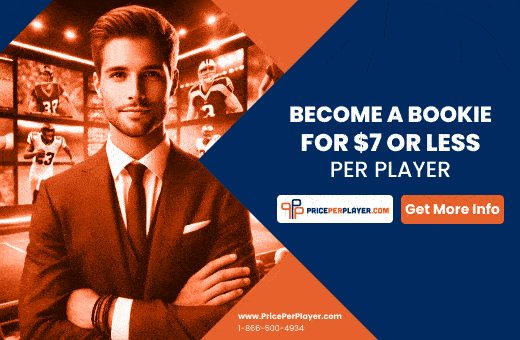 West Flagler Associates (Magic City Casino) and Bonita-Fort Meyers Corp. (Bonita Springs Poker Room) filed the suit that ultimately resulted in the tribe shutting off its short-lived Hard Rock Sportsbook app earlier this week.
Seminole attorney Barry Richard stated that the decision to cease operations came after the appellate court ruling.
"Out of respect for the court decision the tribe has suspended the new operations," said Richard.
The Seminoles are appealing the ruling.  It will likely take months before the federal appeals court issues a final ruling on the legality of the gaming compact.
In the meantime, local bookies and offshore sportsbook operates can't ask for better free advertising for their favorite pasttime with their websites still accessible in the state.
Offshore books are licensed outside the state but do not operate from within Florida while bookies do reside in the state but utilize Pay Per Head software solutions based in other countries, primarily Costa Rica. These types of businesses operate as call centers and service providers.
- Alejandro Botticelli, Gambling911.com