Steelers line drops from -12.5 to -6

Pittsburgh a bit shaky for a 12-0 team

Steelers still pay $450 for a $100 bet to win the Super Bowl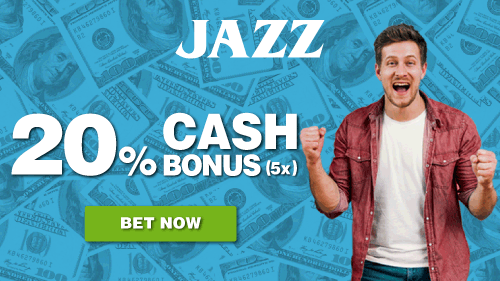 The Washington Football team vs. Pittsburgh Steelers Game 1 of a Monday doubleheader features a line of Steelers -6.  This one opened at -12.5.
The Steelers come into this game undefeated and, on paper at least, Washington does not look like the team that will end that reign.  But Pittsburgh might be one of the worst 12-0 teams in NFL history if we consider their last couple of games.
Tim Benz of the Pittsburgh Tribune:
Questions began to arise in Week 8 after a surprisingly shaky 24-19 win in Dallas against fourth-string quarterback Garrett Gilbert. Then it took four turnovers to put a spotty offense in position often enough to dispatch Jake Luton and the one-win Jacksonville Jaguars in Week 10.
Up next, there was the hideous "Covid Bowl" victory on Wednesday afternoon against the barely-NFL-worthy iteration of a coronavirus-addled Baltimore Ravens franchise.
The Steelers can't run the ball. They are 25th in the league at 99.1 yards per game. They are having trouble stopping the run, too. Over the last five weeks, the defense has allowed, on average, 150 yards on the ground. That would be 30th in the league for a 2020-season-long pace.
The Steelers currently would pay out $450 for every $100 bet to win the Super Bowl. 
The Steelers will be without placekicker Chris Boswell for Monday's game.
Heritage had dropped the line to Pittsburgh -6 by Monday afternoon. The number was -7 Sunday morning.
The Washington Football Team has won their last two games and has not lost by more than 3 points in six, though none of those teams have winning records.
Gambling911.com will be on Washington Football Team +6
RECORD UPDATED DECEMBER 7, 2020 9:00 pm ET
OVERALL NFL RECORD 2020: 8-12 40%
OVERALL COLLEGE FOOTBALL RECORD: 4-1 80%
OVERALL NBA RECORD 2020: 70-47-1 59.8%
SOCCER RECORD 2020 (INCLUDES MLS): 26-16 61.9%
SOCCER RECORD 2020 (INCLUDES MLS): 26-15 63.4%
Prop Bets
Washington @ Steelers Mon, Dec 07, 2020 EST
| Rot | Alex Smith (WFT) Total Completions | Moneyline |
| --- | --- | --- |
| 701 | Over  20½  Completions | -125 |
| 702 | Under  20½  Completions | -105 |
| Rot | Alex Smith (WFT) Total Passing Yards | Moneyline |
| --- | --- | --- |
| 703 | Over  225½  Passing Yards | -115 |
| 704 | Under  225½  Passing Yards | -115 |
| Rot | Alex Smith (WFT) Total Touchdown Passes | Moneyline |
| --- | --- | --- |
| 705 | Over  1½  Touchdown Passes | +180 |
| 706 | Under  1½  Touchdown Passes | -220 |
| Rot | Alex Smith (WFT) Will He Throw an Interception | Moneyline |
| --- | --- | --- |
| 707 | Yes     | -150 |
| 708 | No     | +120 |
| Rot | Alex Smith (WFT) Longest Completion | Moneyline |
| --- | --- | --- |
| 709 | Over  36½  Longest Completion | -115 |
| 710 | Under  36½  Longest Completion | -115 |
| Rot | Antonio Gibson (WFT) Total Rushing Yards | Moneyline |
| --- | --- | --- |
| 711 | Over  48½  Rushing Yards | -115 |
| 712 | Under  48½  Rushing Yards | -115 |
| Rot | Antonio Gibson (WFT) Total Receptions | Moneyline |
| --- | --- | --- |
| 713 | Over  2½  Receptions | -165 |
| 714 | Under  2½  Receptions | +135 |
| Rot | Antonio Gibson (WFT) Total Receiving Yards | Moneyline |
| --- | --- | --- |
| 715 | Over  18½  Receiving Yards | -115 |
| 716 | Under  18½  Receiving Yards | -115 |
| Rot | Antonio Gibson (WFT) Total Rushing + Receiving Yards | Moneyline |
| --- | --- | --- |
| 717 | Over  67½  Rush+Receiving Yards | -120 |
| 718 | Under  67½  Rush+Receiving Yards | -110 |
| Rot | JD McKissic (WFT) Total Rushing Yards | Moneyline |
| --- | --- | --- |
| 719 | Over  15½  Rushing Yards | -115 |
| 720 | Under  15½  Rushing Yards | -115 |
| Rot | JD McKissic (WFT) Total Receptions | Moneyline |
| --- | --- | --- |
| 721 | Over  2½  Receptions | -190 |
| 722 | Under  2½  Receptions | +160 |
| Rot | JD McKissic (WFT) Total Receiving Yards | Moneyline |
| --- | --- | --- |
| 723 | Over  24½  Receiving Yards | -115 |
| 724 | Under  24½  Receiving Yards | -115 |
| Rot | JD McKissic (WFT) Total Rushing + Receiving Yards | Moneyline |
| --- | --- | --- |
| 725 | Over  40½  Rush+Receiving Yards | -115 |
| 726 | Under  40½  Rush+Receiving Yards | -115 |
| Rot | Logan Thomas (WFT) Total Receptions | Moneyline |
| --- | --- | --- |
| 727 | Over  2½  Receptions | -160 |
| 728 | Under  2½  Receptions | +130 |
| Rot | Logan Thomas (WFT) Total Receiving Yards | Moneyline |
| --- | --- | --- |
| 729 | Over  28½  Receiving Yards | -115 |
| 730 | Under  28½  Receiving Yards | -115 |
| Rot | Logan Thomas (WFT) Longest Reception | Moneyline |
| --- | --- | --- |
| 731 | Over  15½  Longest Reception | -115 |
| 732 | Under  15½  Longest Reception | -115 |
| Rot | Dustin Hopkins (WFT) Total Points | Moneyline |
| --- | --- | --- |
| 733 | Over  5½  Points | -150 |
| 734 | Under  5½  Points | +120 |
| Rot | Juju Smith-Schuster (PIT) Total Receptions | Moneyline |
| --- | --- | --- |
| 811 | Over  5½  Receptions | -150 |
| 812 | Under  5½  Receptions | +120 |
| Rot | Juju Smith-Schuster (PIT) Total Receiving Yards | Moneyline |
| --- | --- | --- |
| 813 | Over  60½  Receiving Yards | -115 |
| 814 | Under  60½  Receiving Yards | -115 |
| Rot | Juju Smith-Schuster (PIT) Longest Reception | Moneyline |
| --- | --- | --- |
| 815 | Over  19½  Longest Reception | -115 |
| 816 | Under  19½  Longest Reception | -115 |
| Rot | Diontae Johnson (PIT) Total Receptions | Moneyline |
| --- | --- | --- |
| 817 | Over  6½  Receptions | Ev |
| 818 | Under  6½  Receptions | -130 |
| Rot | Diontae Johnson (PIT) Total Receiving Yards | Moneyline |
| --- | --- | --- |
| 819 | Over  66½  Receiving Yards | -115 |
| 820 | Under  66½  Receiving Yards | -115 |
| Rot | Diontae Johnson (PIT) Longest Reception | Moneyline |
| --- | --- | --- |
| 821 | Over  21½  Longest Reception | -115 |
| 822 | Under  21½  Longest Reception | -115 |
| Rot | Chase Claypool (PIT) Total Receptions | Moneyline |
| --- | --- | --- |
| 823 | Over  4½  Receptions | -175 |
| 824 | Under  4½  Receptions | +145 |
| Rot | Chase Claypool (PIT) Total Receiving Yards | Moneyline |
| --- | --- | --- |
| 825 | Over  56½  Receiving Yards | -115 |
| 826 | Under  56½  Receiving Yards | -115 |
| Rot | Chase Claypool (PIT) Longest Reception | Moneyline |
| --- | --- | --- |
| 827 | Over  20½  Longest Reception | -115 |
| 828 | Under  20½  Longest Reception | -115 |
| Rot | Eric Ebron (PIT) Total Receptions | Moneyline |
| --- | --- | --- |
| 829 | Over  3½  Receptions | -160 |
| 830 | Under  3½  Receptions | +130 |
| Rot | Eric Ebron (PIT) Total Receiving Yards | Moneyline |
| --- | --- | --- |
| 831 | Over  39½  Receiving Yards | -115 |
| 832 | Under  39½  Receiving Yards | -115 |
| Rot | Eric Ebron (PIT) Longest Reception | Moneyline |
| --- | --- | --- |
| 833 | Over  17½  Longest Reception | -115 |
| 834 | Under  17½  Longest Reception | -115 |
| Rot | Player to Score 1st TD in The Game | Moneyline |
| --- | --- | --- |
| 901 | A Gibson (WAS)     | +600 |
| 902 | T McLaurin (WAS)     | +1000 |
| 903 | J Mckissic (WAS)     | +1600 |
| 904 | L Thomas (WAS)     | +1800 |
| 905 | P Barber (WAS)     | +1800 |
| 906 | A Smith (WAS)     | +3500 |
| 907 | D Inman (WAS)     | +3500 |
| 908 | I Wright (WAS)     | +3500 |
| 909 | S Sims (WAS)     | +3500 |
| 910 | T Hemingway (WAS)     | +3500 |
| 911 | Washington DST (WAS)     | +2000 |
| 912 | B Snell Jr (PIT)     | +650 |
| 913 | D Johnson (PIT)     | +750 |
| 914 | C Claypool (PIT)     | +800 |
| 915 | J Smith Schuster (PIT)     | +850 |
| 916 | E Ebron (PIT)     | +900 |
| 917 | A McFarland Jr (PIT)     | +1300 |
| 918 | J Washington (PIT)     | +2000 |
| 919 | B Roethlisberger (PIT)     | +3000 |
| 920 | V McDonald (PIT)     | +3000 |
| 921 | Steelers DST (PIT)     | +1800 |
| 922 | No Touchdown Scored     | +4500 |
| 923 | The Field     | +1100 |
| Rot | First To Score | Moneyline |
| --- | --- | --- |
| 1001 | Washington     | +130 |
| 1002 | Steelers     | -160 |
| Rot | Score in 1st 6½ min | Moneyline |
| --- | --- | --- |
| 1003 | Yes     | -110 |
| 1004 | No     | -120 |
| Rot | First Score of the Game | Moneyline |
| --- | --- | --- |
| 1005 | TD     | -145 |
| 1006 | Any Other Score     | +115 |
| Rot | First Scoring Play | Moneyline |
| --- | --- | --- |
| 1007 | Washington TD     | +230 |
| 1008 | Washington FG     | +375 |
| 1009 | Washington Any Other Score     | +5000 |
| 1010 | Steelers TD     | +135 |
| 1011 | Steelers FG     | +300 |
| 1012 | Steelers Any Other Score     | +4000 |
| Rot | Will there be a Defensive or Special Teams TD | Moneyline |
| --- | --- | --- |
| 1013 | Yes     | +200 |
| 1014 | No     | -250 |
| Rot | Total TDs in the Game | Moneyline |
| --- | --- | --- |
| 1015 | Over  4½  TDs | -135 |
| 1016 | Under  4½  TDs | +105 |
| Rot | Total FGs Scored in the Game | Moneyline |
| --- | --- | --- |
| 1017 | Over  3½  FGs | +130 |
| 1018 | Under  3½  FGs | -160 |
| Rot | Longest TD in the Game | Moneyline |
| --- | --- | --- |
| 1019 | Over  38½  Yards | -115 |
| 1020 | Under  38½  Yards | -115 |
| Rot | Shortest TD in the Game | Moneyline |
| --- | --- | --- |
| 1021 | Over  1½  Yards | -110 |
| 1022 | Under  1½  Yards | -120 |
| Rot | Longest FG Scored in the Game | Moneyline |
| --- | --- | --- |
| 1023 | Over  45½  Yards | -120 |
| 1024 | Under  45½  Yards | -110 |
| Rot | A Team to Score 3 Unanswered Times | Moneyline |
| --- | --- | --- |
| 1025 | Yes     | -185 |
| 1026 | No     | +155 |
| Rot | Team To Score Longest TD | Moneyline |
| --- | --- | --- |
| 1027 | Washington     | +145 |
| 1028 | Steelers     | -175 |
| Rot | Team To Score Longest FG | Moneyline |
| --- | --- | --- |
| 1029 | Washington     | +105 |
| 1030 | Steelers     | -135 |
| Rot | Team Scoring 1st Wins Game | Moneyline |
| --- | --- | --- |
| 1031 | Yes     | -185 |
| 1032 | No     | +155 |
| Rot | Team to Call 1st Timeout | Moneyline |
| --- | --- | --- |
| 1033 | Washington     | -115 |
| 1034 | Steelers     | -115 |
| Rot | Double Result | Moneyline |
| --- | --- | --- |
| 1035 | Washington/Washington     | +325 |
| 1036 | Washington/Tie     | +3500 |
| 1037 | Washington/Steelers     | +450 |
| 1038 | Tie/Washington     | +2000 |
| 1039 | Tie/Tie     | +3500 |
| 1040 | Tie/Steelers     | +1000 |
| 1041 | Steelers/Washington     | +1000 |
| 1042 | Steelers/Tie     | +3500 |
| 1043 | Steelers/Steelers     | -130 |
| Rot | Race To 10 Points | Moneyline |
| --- | --- | --- |
| 1044 | Washington     | +150 |
| 1045 | Steelers     | -240 |
| 1046 | Neither     | +5500 |
| Rot | Will the Game go to Overtime | Moneyline |
| --- | --- | --- |
| 1047 | Yes     | +800 |
| 1048 | No     | -1800 |
| Rot | Highest Scoring Half | Moneyline |
| --- | --- | --- |
| 1049 | 1st Half     | -130 |
| 1050 | 2nd Half     | -110 |
| 1051 | Tie     | +1700 |
| Rot | Highest Scoring Quarter | Moneyline |
| --- | --- | --- |
| 1052 | 1st Quarter     | +450 |
| 1053 | 2nd Quarter     | +180 |
| 1054 | 3rd Quarter     | +425 |
| 1055 | 4th Quarter     | +210 |
| 1056 | Tie     | +700 |
| Rot | Winning Margin | Moneyline |
| --- | --- | --- |
| 1057 | Washington to win by 1-3 pts     | +1000 |
| 1058 | Washington to win by 4-6 pts     | +1500 |
| 1059 | Washington to win by 7-10 pts     | +1200 |
| 1060 | Washington to win by 11-13 pts     | +2500 |
| 1061 | Washington to win by 14-17 pts     | +2200 |
| 1062 | Washington to win by 18-21 pts     | +2500 |
| 1063 | Washington to win by 22 or more pts     | +1800 |
| 1064 | Steelers to win by 1-3 pts     | +450 |
| 1065 | Steelers to win by 4-6 pts     | +675 |
| 1066 | Steelers to win by 7-10 pts     | +450 |
| 1067 | Steelers to win by 11-13 pts     | +1000 |
| 1068 | Steelers to win by 14-17 pts     | +700 |
| 1069 | Steelers to win by 18-21 pts     | +900 |
| 1070 | Steelers to win by 22 or more pts     | +400 |
| Rot | Total Points Scored | Moneyline |
| --- | --- | --- |
| 1071 | 00-14 Points     | +3000 |
| 1072 | 15-21 Points     | +1200 |
| 1073 | 22-28 Points     | +600 |
| 1074 | 29-35 Points     | +350 |
| 1075 | 36-42 Points     | +325 |
| 1076 | 43-49 Points     | +350 |
| 1077 | 50-56 Points     | +450 |
| 1078 | 57-63 Points     | +700 |
| 1079 | 64-70 Points     | +1100 |
| 1080 | 71-77 Points     | +2200 |
| 1081 | 78 or More Points     | +2500 |
| Rot | 1st Half Total TDs Scored | Moneyline |
| --- | --- | --- |
| 1082 | Over  2½  TDs | -110 |
| 1083 | Under  2½  TDs | -120 |
| Rot | 1st Half Total FGs Scored | Moneyline |
| --- | --- | --- |
| 1084 | Over  1½  FGs | +115 |
| 1085 | Under  1½  FGs | -145 |
| Rot | Score in Last 2 min of the 1st Half | Moneyline |
| --- | --- | --- |
| 1086 | Yes     | -250 |
| 1087 | No     | +200 |
| Rot | 1st Half Winning Margin | Moneyline |
| --- | --- | --- |
| 1088 | Washington to win by 1-3 pts     | +850 |
| 1089 | Washington to win by 4-6 pts     | +1100 |
| 1090 | Washington to win by 7-9 pts     | +1000 |
| 1091 | Washington to win by 10-12 pts     | +1500 |
| 1092 | Washington to win by 13 or more pts     | +900 |
| 1093 | Steelers to win by 1-3 pts     | +750 |
| 1094 | Steelers to win by 4-6 pts     | +800 |
| 1095 | Steelers to win by 7-9 pts     | +650 |
| 1096 | Steelers to win by 10-12 pts     | +750 |
| 1097 | Steelers to win by 13 or more pts     | +260 |
| 1098 | Tie     | +750 |
| Rot | Will there be a Scoreless Quarter | Moneyline |
| --- | --- | --- |
| 1099 | Yes     | +190 |
| 1100 | No     | -230 |
| Rot | Team to Score Last | Moneyline |
| --- | --- | --- |
| 1101 | Washington     | +105 |
| 1102 | Steelers     | -135 |
| Rot | Team to Score Last Wins | Moneyline |
| --- | --- | --- |
| 1103 | Yes     | -175 |
| 1104 | No     | +145 |
| Rot | Total Punts by BOTH Teams | Moneyline |
| --- | --- | --- |
| 1105 | Over  9½  Punts | -115 |
| 1106 | Under  9½  Punts | -115 |
| Rot | Will there be a Safety | Moneyline |
| --- | --- | --- |
| 1109 | Yes     | +800 |
| 1110 | No     | -1800 |
| Rot | Will the game be Decided by Exactly 3 Points | Moneyline |
| --- | --- | --- |
| 1111 | Yes     | +700 |
| 1112 | No     | -1400 |
| Rot | Largest Lead of the Game | Moneyline |
| --- | --- | --- |
| 1113 | Over  14½  Points | -115 |
| 1114 | Under  14½  Points | -115 |
| Rot | First Turnover of The Game Will Be A | Moneyline |
| --- | --- | --- |
| 1115 | Interception     | -185 |
| 1116 | Fumble     | +155 |
- Dan Shapiro, Gambling911.com