Jazz Sports, in business since 1996, has your betting odds on the Villanova Wildcats vs. Boston College Eagles college basketball game.  Villanova opened at -14.   Find Live Odds Here   Claim Your Welcome Bonus - Maximum $1000 - USE BONUS CODE: G911 - Betting Limits range from $10 to $1000+.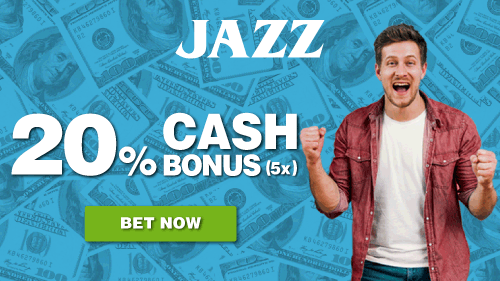 Futures
Villanova pays $1000 for every $100 bet to win the 2021 NCAA Men's College Basketball Championship.
Villanova Projection
"Collin Gillespie is back to be the leader of the team for one more season. The senior point guard averaged an impressive 15.1 points, 4.5 assists, 3.7 rebounds and 1.2 steals last season. He is a prolific outside shooter and knocked down 70 three-pointers on a team that ranked 12th in the nation in three-point field-goals per game.
"Justin Moore is more known for his ability to attack the basket, but also proved to be very efficient shooting the ball too, connecting on 39.6 percent of his 154 attempts from beyond the arc.
"Of course Coach Jay Wright wants his frontcourt to shoot the ball too and Jermaine Samuels, Jeremiah Robinson-Earl and Cole Swider can do just that. Robinson-Earl wasted little time turning into one of the toughest forwards in the Big East, averaging 10.5 points and 9.4 rebounds during his freshman season. He is only going to get better too. Swider was the only non-starter to average more than a dozen minutes per game. Brandon Slater was more productive during his sophomore season and Dhamir Cosby-Roundtree has proven that he can do the dirty work in the paint. Those two will be asked to do more to replace the minutes lost with the departure of Saddiq Bey.
"Villanova may play a little smaller at times too with the addition of Tulane transfer Caleb Daniels. Two years ago he averaged 16.9 points, 5.3 rebounds and 3.3 assists with the Green Wave."
Before You Bet
From Covers:
"The Wildcats can pull away from opponents in a hurry, thanks to their ability to convert from beyond the arc. Villanova was ninth in the country with 9.9 three-pointers per game last season, hitting at a 35.9 percent clip, whereas the Eagles made 7.2 threes a game while shooting 30.8 percent from long range."
- Mary Montgomery, Gambling911.com