Georgia is a -14.5 favorite in Kentucky Saturday. Claim Your Welcome Bonus - Maximum $1000 - USE BONUS CODE: G911 - Betting Limits range from $10 to $1000+.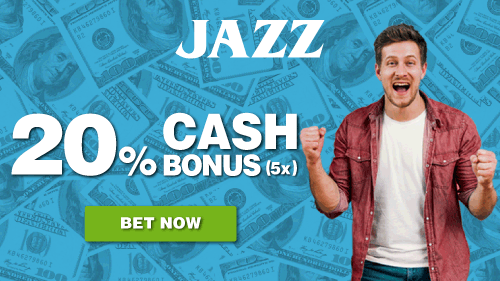 The Bulldogs have a chance for redemption after getting destroyed by Alabama two weeks ago.
Georgia had no answer for Mac Jones and star receivers Jaylen Waddle and DeVonta Smith, especially with Alabama's own beleaguered defense grabbing two second-half interceptions and three overall. Freshman Malachi Moore had one at the goal line and returned it 42 yards.  Jones passed for 417 yards and four touchdowns.
"The bye week came at the right time after Georgia was shut out by Alabama in the second half a week ago. It was clear coming out of that game that changes needed to be made, but the question heading into a difficult road trip at Kentucky is how drastic will those changes be? Coach Kirby Smart said he plans to stick with quarterback Stetson Bennett after tossing three interceptions against Alabama, but how long a leash will he have? Smart indicated that JT Daniels, the talented USC transfer, is coming on. Daniels is getting work every day in practice and his mobility is improving."-- Alex Scarborough
- Ean Lamb, Gambling911.com
Prop Bets
Georgia @ Kentucky Sat, Oct 31, 2020 EST
| Rot | First Scoring Play | Moneyline |
| --- | --- | --- |
| 1009 | Georgia TD     | -105 |
| 1010 | Georgia FG     | +280 |
| 1011 | Georgia Any Other Score     | +4500 |
| 1012 | Kentucky TD     | +225 |
| 1013 | Kentucky FG     | +1000 |
| 1014 | Kentucky Any Other Score     | +5000 |
| Rot | A Team to Score 3 Unanswered Times | Moneyline |
| --- | --- | --- |
| 1015 | Yes     | -210 |
| 1016 | No     | +170 |
| Rot | Team Scoring 1st Wins Game | Moneyline |
| --- | --- | --- |
| 1017 | Yes     | -300 |
| 1018 | No     | +225 |
| Rot | Winning Margin | Moneyline |
| --- | --- | --- |
| 1019 | Georgia to win by 1-6 pts     | +425 |
| 1020 | Georgia to win by 7-12 pts     | +450 |
| 1021 | Georgia to win by 13-18 pts     | +350 |
| 1022 | Georgia to win by 19-24 pts     | +375 |
| 1023 | Georgia to win by 25-30 pts     | +650 |
| 1024 | Georgia to win by 31-36 pts     | +900 |
| 1025 | Georgia to win by 37-42 pts     | +1600 |
| 1026 | Georgia to win by 43 or more pts     | +2000 |
| 1027 | Kentucky to win by 1-6 pts     | +800 |
| 1028 | Kentucky to win by 7-12 pts     | +1600 |
| 1029 | Kentucky to win by 13-18 pts     | +4000 |
| 1030 | Kentucky to win by 19-24 pts     | +7000 |
| 1031 | Kentucky to win by 25-30 pts     | +9000 |
| 1032 | Kentucky to win by 31-36 pts     | +10000 |
| 1033 | Kentucky to win by 37-42 pts     | +11000 |
| 1034 | Kentucky to win by 43 or more pts     | +12000 |
| Rot | Double Result | Moneyline |
| --- | --- | --- |
| 1035 | Georgia/Georgia     | -325 |
| 1036 | Georgia/Tie     | +4000 |
| 1037 | Georgia/Kentucky     | +1400 |
| 1038 | Tie/Georgia     | +900 |
| 1039 | Tie/Tie     | +3000 |
| 1040 | Tie/Kentucky     | +3000 |
| 1041 | Kentucky/Georgia     | +600 |
| 1042 | Kentucky/Tie     | +3500 |
| 1043 | Kentucky/Kentucky     | +900 |