Creighton is a -1.5 favorite versus UConn in this Big East Tournament showdown.   Prop bets are available for this game here.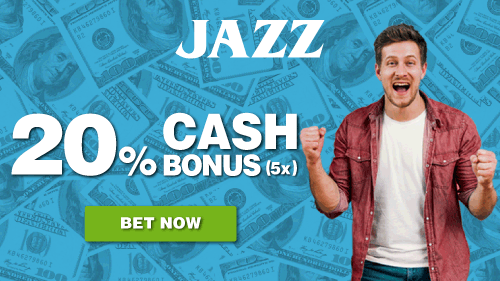 Betting Preview
In the regular season, Creighton won both of the head-to-head matchups.

They are 2-0 against UConn.

The line on this game is on the money.

Huskies are 21-8-2 Against The Spread in their last 31 games following a ATS win.

The Bluejays have recently converted baskets via assists more often than the Huskies. Creighton has 58 assists on 92 field goals (63 percent) over its previous three games while UConn has assists on 50 of 94 field goals (53.2 percent) during its past three games.
Props
Connecticut @ Creighton Fri, Mar 12, 2021 EST
| Rot | First To Score 20 Points | Moneyline |
| --- | --- | --- |
| 2503 | Connecticut     | -110 |
| 2504 | Creighton     | -120 |
| Rot | Last To Score | Moneyline |
| --- | --- | --- |
| 2507 | Connecticut     | -115 |
| 2508 | Creighton     | -115 |
| Rot | Double Result | Moneyline |
| --- | --- | --- |
| 2510 | Connecticut - Connecticut     | +155 |
| 2511 | Tie - Connecticut     | +2000 |
| 2512 | Creighton - Connecticut     | +550 |
| 2513 | Connecticut - Creighton     | +550 |
| 2514 | Tie - Creighton     | +2000 |
| 2515 | Creighton - Creighton     | +145 |
| Rot | Winning Margin | Moneyline |
| --- | --- | --- |
| 2525 | Connecticut to win by 1-2 pts     | +900 |
| 2526 | Connecticut to win by 3-6 pts     | +450 |
| 2527 | Connecticut to win by 7-9 pts     | +850 |
| 2528 | Connecticut to win by 10-13 pts     | +800 |
| 2529 | Connecticut to win by 14-16 pts     | +1500 |
| 2530 | Connecticut to win by 17-20 pts     | +1700 |
| 2531 | Connecticut to win by 21 or more pts     | +1100 |
| 2532 | Creighton to win by 1-2 pts     | +900 |
| 2533 | Creighton to win by 3-6 pts     | +500 |
| 2534 | Creighton to win by 7-9 pts     | +800 |
| 2535 | Creighton to win by 10-13 pts     | +800 |
| 2536 | Creighton to win by 14-16 pts     | +1500 |
| 2537 | Creighton to win by 17-20 pts     | +1700 |
| 2538 | Creighton to win by 21 or more pts     | +1000 |
- Tyrone Black, Gambling911.com