The Tulane vs. Auburn game featured a line of Tigers -17.

*100% signup bonus all deposits up to $1000
*Only your name and text number needed to open an account
*Credit cards, gift cards, bitcoin, bank wires all accepted
*Fastest payouts
*Accessible most states (prohibited in NJ)
*Build your own sportsbook option
CLICK HERE TO LEARN MORE HERE
ABOUT TULANE (1-0): McMillan, who is now 6-1 as a starter, completed 14-of-18 passes for 199 yards with touchdown passes to senior Darnell Mooney (four catches, 84 yards) and sophomore Tyrick James (four, 60) last week. Seniors Darius Bradwell (13 carries, 90 yards) and Corey Dauphine (three, 76, two touchdowns) led the rushing attack, which included 51 yards and a TD from McMillan and another score from sophomore Amare Jones. "That's hard to do," Green Wave coach Willie Fritz told the New Orleans Times Picayune of his team's 350 rushing yards. ". ... They've got a pretty good defensive line and linebackers. When they crowded the box, we were getting the ball out there on the perimeter."
ABOUT AUBURN (1-0): While Nix came through on the final drive, the Tigers ran the ball much better in the second half last week and sophomore halfback JaTarvious Whitlow finished with 110 yards on 24 carries. "We just put our heads down and told ourselves, 'We've got to come out here way more aggressive than we did in the first half," Whitlow told reporters. "The line played with a chip on their shoulder. ... They're talking about 'running backs are not back.' Every time my number gets called, I'm going to show you why RBU (running back university) is back." Senior defensive back Jeremiah Dinson finished with a team-high 13 tackles to go along with a sack in the opener and was named SEC Defensive Player of the Week.
Fast Payouts. Easy Collections.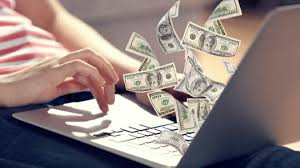 Our payment systems keeps your players happy with faster payouts. Likewise, you keep cash flowing with easy, quick collections. Online or via mobile, settling is easy with our state-of-the-art technology.
You and your players will benefit from being able to access their betting accounts, check balances, and get payouts or payments processed quickly and efficiently from the comfort of home or on the road. Make your sports book business a success: Get started today!
- Ean Lamb, Gambling911.com