Even before Election Day, some $1 billion has been wagered on the US Presidential race around the world.

*Now Celebrating 23 Years in Business
*50% signup bonus up to $1000
*Available most US states (NJ prohibited)
*Live in-play betting until the final minute of a game
*Watch for top Bitcoin bonuses
*True dime line in Baseball up to -199
*$55 minimum to open account
*Highest credit card acceptance rate
LEARN MORE HERE
Matthew Shaddick, head of political betting at British sports betting and gambling firm GVC, tells the Digital Journal that is double the amount in 2016.
"This is a huge market," Shaddick told AFP. "It is twice as big as 2016, easily making it the biggest political event ever.
"It might be the biggest ever market on anything pretty much and outstrip football worldwide. I guess a billion pounds ($1.3 billion, 1.1 billion euros) is being bet."
This is especially stunning when one considers that bookmakers typically impose low maximums on politicals bets and most US licensed sportsbooks are prohibited from taking wagers on the election.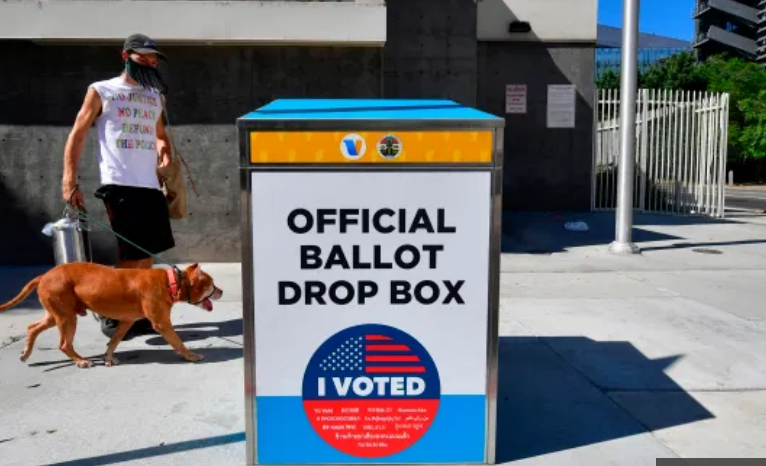 Early voting in states such as Texas have shattered records thus far
Dave Mason of BetOnline proclaimed this year's Presidential Election to be the most exposure his book has ever seen in its nearly 22 year history. His company welcomes US gamblers and is free to take bets on the Election as BetOnline is licensed in Panama.
Just as with 2016, big bets were rolling in on Donald Trump.  We know what happened next.
RealClearPolitics and FiveThirtyEight both projected Clinton's chances of becoming the nation's first female president around 70 percent. Other websites were even more bullish on Clinton, and so were the bookmakers.
"When there's a fishy line or movement in sports betting, the old adage is that 'Vegas knows something,'" Dave Mason, brand manager at BetOnline.ag, said. "But in 2016, it was the bettors in the know. The oddsmakers make a living being on the right side, but they were dead wrong that year."
This Election action is insane.

Will definitely be the most bet non Super Bowl event ever. Might have a shot at Super Bowl level action.

On pace to overtake McGregor - Mayweather as the biggest decision in history of @betonline_ag

Current odds:

Biden -180
Trump +160

— Dave Mason (@DaveMasonBOL) October 30, 2020
Democratic candidate Joe Biden has lost some ground at BetOnline, but not much.  He's currently at -180 heading into the weekend before Election Day, down from -200.  Trump pays $16 for every $10 bet.
Likewise, William Hill has seen massive amounts of money wagered on the upcoming US Presidential Election.  Hill cannot take political bets from US citizens.
"We are already over £3 million and expect to take £10 million," said Hill's international spokesman Rupert Adams.
"We predict that this will be the biggest wagering event of 2020. The figures are simply astounding and include all sporting events."
- Alejandro Botticelli, Gambling911.com