The Syracuse Orange vs. Rutgers Scarlett Knights betting line was coming in at Rutgers -4.5.  Jazz Sports offers a generous welcome bonus for those who want to bet this game (max bonus $1000).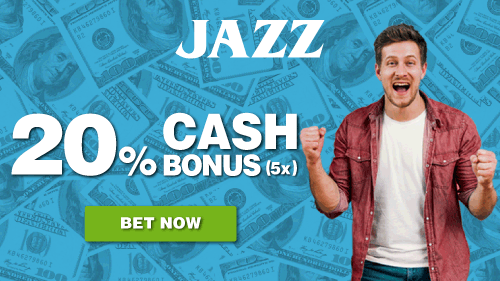 Alan Griffin and Joseph Girard III combined for 44 points, leading the Orange with an 87-52 win over Rider Saturday night in an empty Carrier Dome.
Syracuse made 24 assists on 28 field goals, led by Kadary Richmond's six. Girard and Griffin added five assists each.
Ron Harper Jr. had 15 points and nine rebounds, Jacob Young had 17 points and No. 24 Rutgers beat Hofstra 70-56 on Sunday.
"Before this year a lot of people said we have gone from hunter to the hunted, but we still have something to prove. We didn't accomplish anything last year. The season got cut short, so we're still hungry," Harper said. "We're still trying to take care of business every time we step in between those lines, and it's personal. We got something taken away from us that we worked our whole lives for, so we're just working even harder to get that back."
Both Syracuse and Rutgers would pay out $10,000 for every $100 bet should either win the 2021 Men's College Basketball Championship.
Syracuse @ Rutgers Tue, Dec 08, 2020 EST
| Rot | First To Score 20 Points | Moneyline |
| --- | --- | --- |
| 2503 | Syracuse     | +125 |
| 2504 | Rutgers     | -155 |
| Rot | Last To Score | Moneyline |
| --- | --- | --- |
| 2507 | Syracuse     | -115 |
| 2508 | Rutgers     | -115 |
| Rot | Double Result | Moneyline |
| --- | --- | --- |
| 2510 | Syracuse - Syracuse     | +230 |
| 2511 | Tie - Syracuse     | +2200 |
| 2512 | Rutgers - Syracuse     | +600 |
| 2513 | Syracuse - Rutgers     | +500 |
| 2514 | Tie - Rutgers     | +1800 |
| 2515 | Rutgers - Rutgers     | -110 |
| Rot | Winning Margin | Moneyline |
| --- | --- | --- |
| 2525 | Syracuse to win by 1-2 pts     | +1000 |
| 2526 | Syracuse to win by 3-6 pts     | +550 |
| 2527 | Syracuse to win by 7-9 pts     | +1000 |
| 2528 | Syracuse to win by 10-13 pts     | +1100 |
| 2529 | Syracuse to win by 14-16 pts     | +2000 |
| 2530 | Syracuse to win by 17-20 pts     | +2000 |
| 2531 | Syracuse to win by 21 or more pts     | +1800 |
| 2532 | Rutgers to win by 1-2 pts     | +900 |
| 2533 | Rutgers to win by 3-6 pts     | +450 |
| 2534 | Rutgers to win by 7-9 pts     | +650 |
| 2535 | Rutgers to win by 10-13 pts     | +600 |
| 2536 | Rutgers to win by 14-16 pts     | +1000 |
| 2537 | Rutgers to win by 17-20 pts     | +1100 |
| 2538 | Rutgers to win by 21 or more pts     | +700 |
- Ean Lamb, Gambling911.com