The St. John's (5-2) vs. Georgetown (2-3) game is a PICK'EM.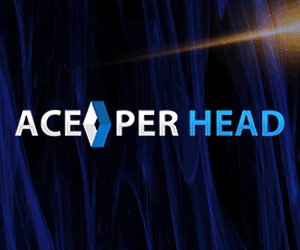 *6 weeks free trial - test drive - best in the biz
*Deposit with Bitcoin - They'll double it!
*Get your own domain, customized website, logo
*Switch in under an hour, earn mrore $$ for doing so
*Odds featured on DonBest.com
*Thousands of betting options daily + live in-play
*Easy and discreet payment options include gift cards
*Walmart gift cards also accepted


Start Earning Money From Your Sheet Here
St. John's and Georgetown each pay out $30000 on a $100 bet to win the NCAA Men's College Basketball Championship.
Greg Williams Jr. matched his career high with 21 points and added six steals as St. John's defeated Stony Brook 89-66 on Sunday to close out its nonconference schedule.
Sophomore Julian Champagnie added 16 points for St. John's (4-1). Isaih Moore added 12 points and seven rebounds. The Red Storm have defeated Stony Brook all nine times the teams have met, Sunday was the first meeting since 2009.
St. John's shot 57% for the game (33-of-58), the best shooting percentage in the Mike Anderson era.Collin Gillespie and Caleb Daniels each hit five 3-pointers and scored 18 points to lead No. 9 Villanova past struggling Georgetown 76-63 on Friday night in the Big East opener for both teams.
Prop Bets
St. Johns @ Georgetown Sun, Dec 13, 2020 EST
| Rot | First To Score 20 Points | Moneyline |
| --- | --- | --- |
| 2503 | St. Johns     | -115 |
| 2504 | Georgetown     | -115 |
| Rot | Last To Score | Moneyline |
| --- | --- | --- |
| 2507 | St. Johns     | -115 |
| 2508 | Georgetown     | -115 |
| Rot | Double Result | Moneyline |
| --- | --- | --- |
| 2510 | St. Johns - St. Johns     | +160 |
| 2511 | Tie - St. Johns     | +2000 |
| 2512 | Georgetown - St. Johns     | +550 |
| 2513 | St. Johns - Georgetown     | +550 |
| 2514 | Tie - Georgetown     | +2000 |
| 2515 | Georgetown - Georgetown     | +140 |
| Rot | Winning Margin | Moneyline |
| --- | --- | --- |
| 2525 | St. Johns to win by 1-2 pts     | +900 |
| 2526 | St. Johns to win by 3-6 pts     | +500 |
| 2527 | St. Johns to win by 7-9 pts     | +850 |
| 2528 | St. Johns to win by 10-13 pts     | +850 |
| 2529 | St. Johns to win by 14-16 pts     | +1500 |
| 2530 | St. Johns to win by 17-20 pts     | +1700 |
| 2531 | St. Johns to win by 21 or more pts     | +1100 |
| 2532 | Georgetown to win by 1-2 pts     | +900 |
| 2533 | Georgetown to win by 3-6 pts     | +500 |
| 2534 | Georgetown to win by 7-9 pts     | +800 |
| 2535 | Georgetown to win by 10-13 pts     | +750 |
| 2536 | Georgetown to win by 14-16 pts     | +1200 |
| 2537 | Georgetown to win by 17-20 pts     | +1500 |
| 2538 | Georgetown to win by 21 or more pts     | +1000 |
- Dan Shapiro, Gambling911.com