App State opened as a -2.5 favorite in their 2021 NCAA Tournament game for Thursday.  This is a First Four matchup.  Gambling911.com has this line as Correct.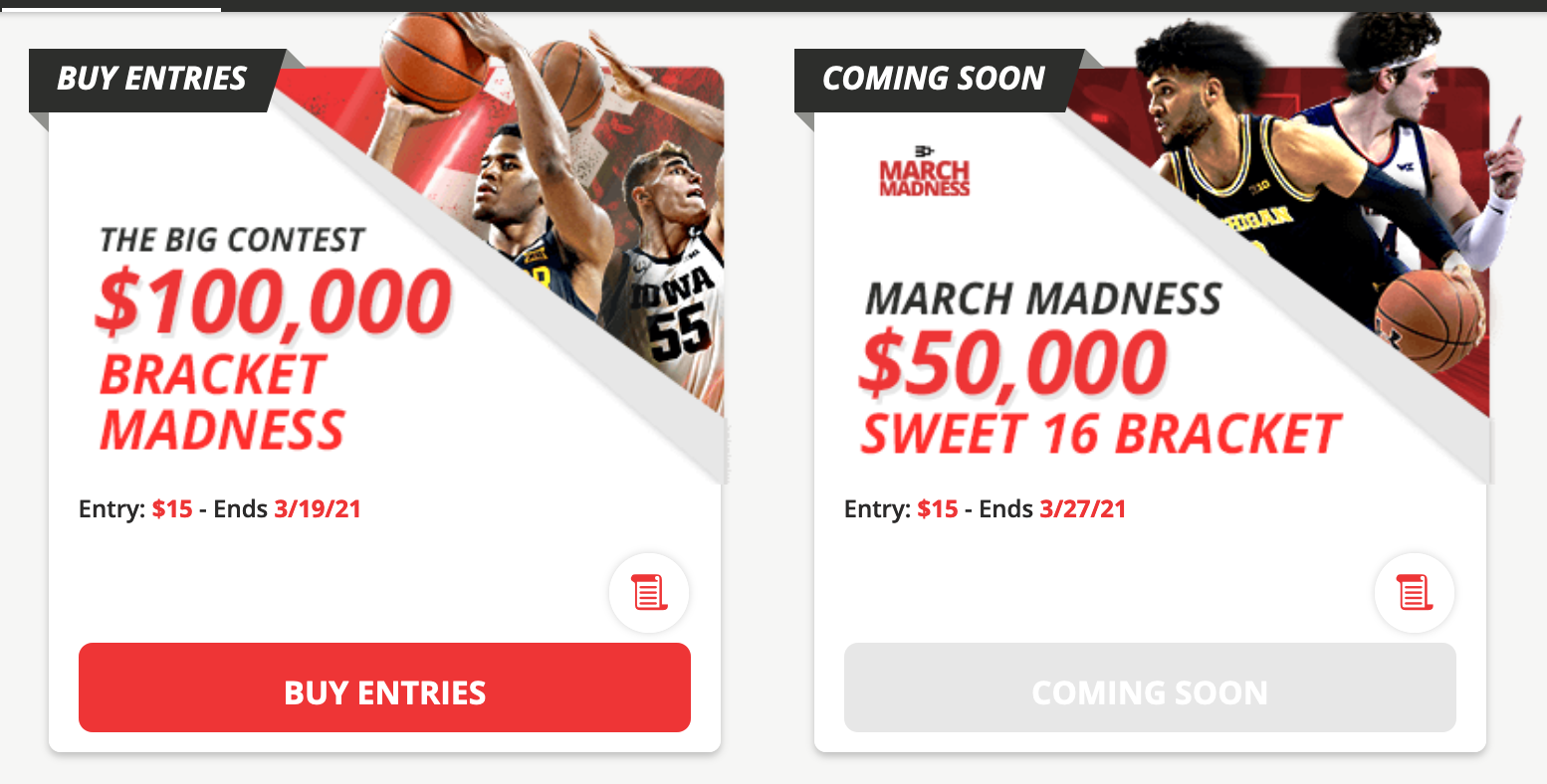 Appalachian State, just 7-8 in conference play this regular season, capped a miracle run through the Sun Belt Conference tournament Monday, defeating Georgia State to clinch an NCAA tournament berth, their first in 21 years.
At 17-11 overall, App State managed to lose six of its final seven regular-season games before winning four games in four nights -- including two in overtime.
The Norfolk State Spartans beat Morgan St. and return to the NCAA Tournament for the first time in nine years.
Joe Bryant scored 17 points and Kashaun Hicks added 14, including a pair of clinching dunks, as Norfolk State defeated Morgan State 71-63 on Saturday in the Mid-Eastern Athletic Conference Tournament championship game.
Odds To Win 2021 National Championship (4/5/21)
| | | |
| --- | --- | --- |
| Team | American | Fractional |
| Gonzaga | +220 | 11/5 |
| Baylor | +400 | 4/1 |
| Michigan | +450 | 9/2 |
| Illinois | +1000 | 10/1 |
| Houston | +1800 | 18/1 |
| Iowa | +1800 | 18/1 |
| Florida State | +2000 | 20/1 |
| West Virginia | +2000 | 20/1 |
| Oklahoma State | +2300 | 23/1 |
| Ohio State | +2500 | 18/1 |
| Creighton | +2600 | 26/1 |
| Alabama | +2700 | 20/1 |
| Texas | +2800 | 28/1 |
| Kansas | +3000 | 30/1 |
| Texas Tech | +3000 | 30/1 |
| Connecticut | +3200 | 55/1 |
| Virginia | +3200 | 28/1 |
| Oklahoma | +3500 | 35/1 |
| Wisconsin | +4000 | 40/1 |
| Villanova | +4400 | 25/1 |
| Tennessee | +4500 | 45/1 |
| Arkansas | +5000 | 50/1 |
| Colorado | +5500 | 55/1 |
| Loyola Chicago | +5500 | 55/1 |
| Oregon | +5500 | 55/1 |
| USC | +5500 | 55/1 |
| Purdue | +6000 | 60/1 |
| San Diego State | +6000 | 60/1 |
| Missouri | +6500 | 65/1 |
| North Carolina | +6500 | 65/1 |
| LSU | +7500 | 75/1 |
| Louisville | +7500 | 75/1 |
| Michigan State | +7500 | 75/1 |
| UCLA | +7500 | 75/1 |
| BYU | +8000 | 80/1 |
| Clemson | +8000 | 80/1 |
| Virginia Tech | +8000 | 80/1 |
| Florida | +9000 | 90/1 |
| Georgia Tech | +9000 | 90/1 |
| Drake | +11000 | 110/1 |
| Stanford | +11000 | 110/1 |
| Utah State | +11000 | 110/1 |
| Virginia Commonwealth | +11000 | 110/1 |
| Boise State | +12000 | 120/1 |
| Kentucky | +12000 | 120/1 |
| Maryland | +12000 | 120/1 |
| Xavier | +12000 | 120/1 |
| Memphis | +13000 | 130/1 |
| SMU | +13000 | 130/1 |
| Wichita State | +13000 | 130/1 |
| Arizona State | +15000 | 150/1 |
| Colgate | +15000 | 150/1 |
| Providence | +15000 | 150/1 |
| Belmont | +18000 | 180/1 |
| Indiana | +18000 | 180/1 |
| Minnesota | +18000 | 180/1 |
| Mississippi | +18000 | 180/1 |
| Penn State | +18000 | 180/1 |
| Saint Louis | +18000 | 180/1 |
| St. John's | +18000 | 180/1 |
| California | +20000 | 200/1 |
| Central Florida | +20000 | 200/1 |
| Cincinnati | +20000 | 200/1 |
| Davidson | +20000 | 200/1 |
| Dayton | +20000 | 200/1 |
| Georgetown | +20000 | 200/1 |
| Georgia | +20000 | 200/1 |
| Mississippi State | +20000 | 200/1 |
| NC State | +20000 | 200/1 |
| Nebraska | +20000 | 200/1 |
| Nevada | +20000 | 200/1 |
| Northern Iowa | +20000 | 200/1 |
| Northwestern | +20000 | 200/1 |
| Rhode Island | +20000 | 200/1 |
| Richmond | +20000 | 200/1 |
| Saint Mary's CA | +20000 | 200/1 |
| Syracuse | +20000 | 200/1 |
| TCU | +20000 | 200/1 |
| Temple | +20000 | 200/1 |
| UNLV | +20000 | 200/1 |
| Utah | +20000 | 200/1 |
| Washington | +20000 | 200/1 |
| Washington State | +20000 | 200/1 |
| Western Kentucky | +20000 | 200/1 |
| Wofford | +20000 | 200/1 |