Today we look at the spread on the LA Rams vs. Indianapolis Colts game, or what it should be.  Bet this game at BetAdrian, which offers a NO DEPOSIT welcome bonus of $20/€20.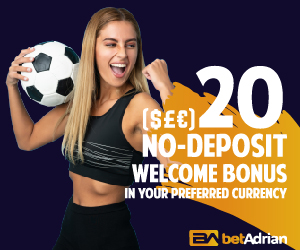 What Should the Spread on the Rams vs. Colts Game be?
After Week 1, the Rams rating came in at 25.33, Colts at 15.57.  Adjusting for home field advantage we get a line of Rams -7.  The line opened at Rams -4. 
The Rams beat the Bears 34-14.  Matthew Stafford's second pass for the Los Angeles Rams traveled 53 majestic yards through the air and dropped right into the hands of Van Jefferson, who fell down untouched, stood up and scored.
The Colts have lost eight straight openers.
"Really in the first half Russell Wilson was making plays, that's what he's done for a long time," Colts coach Frank Reich said. "The one that hurt us was the long one."
"Guys are frustrated with the loss," Carson Wentz said. "I think everyone takes it hard and is accountable for their own mistakes. But I can see how hungry guys are in there. We're frustrated from it but we'll learn from it."
This was a 28-16 Colts loss.
What to Watch for in the Line Movement
The Bears-Rams line shot up from -7 to -9.  This was a clear attempt to get money on the Bears. LA easily covered.
Seattle was another NFC West favorite to cover the spread.  The line on this game only moved up a half point from -2.5 to -3.  The books must have felt this game would be a field goal win.  None went above -3.
- Mary Montgomery, Gambling911.com