The legendary sports bettor Lem Banker has passed away in his Las Vegas home at the age of 93.  The multi-millionaire made a living betting sports.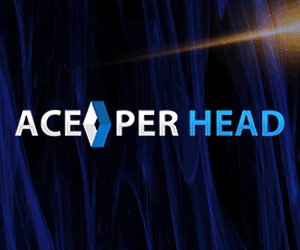 *6 weeks free trial - test drive - best in the biz
*Deposit with Bitcoin - They'll double it!
*Get your own domain, customized website, logo
*Switch in under an hour, earn mrore $$ for doing so
*Odds featured on DonBest.com
*Thousands of betting options daily + live in-play
*Easy and discreet payment options include gift cards
*Walmart gift cards also accepted


Start Earning Money From Your Sheet Here
Banker had newspapers across the country run his picks and authored a few books on sports betting. His biggest win was when Buster Douglas beat Mike Tyson.
"There wasn't a bookmaker dead or alive that I didn't beat. I won a lot of money, and I paid my taxes." – Lem Banker

Banker passed away early Friday at age 93 (h/t @sports8). A man of many stories, he shared several with me in this 2014 @Covers piece:https://t.co/xTWDrI43Rk

— Patrick Everson (@Covers_Vegas) November 20, 2020
He picked the winner of the first 23 Super Bowls Against The Spread and had 13 straight winners from 1973 to 1985.
"I give Lem a lot of credit. He was the first one doing what you'd consider national interviews," longtime Las Vegas oddsmaker Jimmy Vaccaro told the Las Vegas Journal Review. "Lem was always in the news, and any time he was in the news, it was a positive thing for Las Vegas sportsbooks.
"He's someone that understood the racket as well as anybody."
Longtime Las Vegas oddsmaker Michael "Roxy" Roxborough knew Banker since 1975.
"He was the best-liked media star for sports betting in Las Vegas," Roxborough said. "Gracious and approachable. You knew Lem was at a casino when you saw his Mercedes convertible with the plates BANKER parked in front."
Todd Dewey of the LVRJ writes:
"Before sharp bettors began using computer algorithms and analytics and scoured the internet and social media for information to give them an edge, Banker relied on newspapers and a nationwide network of runners and insiders to beat countless bookmakers."
- Don Shapiro, Gambling911.com