Sports Betting Moving Slowly in Maryland, Despite Hogan's Urging
Published on:
Oct/18/2021
A meeting to discuss legalized sports betting in Maryland has been postponed with no clear indication as to when it will ultimately take place.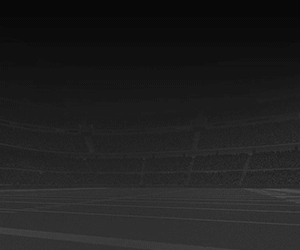 The Maryland board in charge of licenses was expected to take up applications from the state's three largest casino companies: Maryland Live!, MGM National Harbor, and the Horseshoe Casino in Baltimore.
Local news outlet WTOP reached out to Maryland's Sports Wagering Application Review Commission (SWARC), to find out why and when it will be rescheduled.
WTOP reports that the postponement comes one week after Governor Larry Hogan urged SWARC to speed up the process.
Those in Maryland will likely be unable to place bets this Football season or even on the Super Bowl with state-licensed mobile sites.
From WTOP:
Up to 60 mobile betting licenses are also allotted, but that application process hasn't opened yet. Even if those brick and mortar locations are approved, you also won't be able to use the mobile apps associated with those venues (Bet MGM for MGM National Harbor, Caesars Sports App, which is run by Horseshoe's parent company Caesars, and Fan Duel, which has a deal with Maryland Live!)
Those companies will have to apply separately for a mobile betting license and go through the process all over again since "they're not tethered to the first 17," said John Martin, the head of the Maryland Lottery and Gaming Control Agency (MLGCA), in an interview last month. "They're truly all internet, mobile based applications."
In fact, it'll be a while before mobile betting, far and away the most preferred method of sports wagering, is approved.
"We're probably well into the first part of calendar year 2022 before we'll even begin to look at where those potential mobile licenses may be," said Martin.
Voters approved legal sports betting in the state last November with Maryland lawmakers later passing bills facilitating wagering in April 2021.
Mobile sports betting will also be taxed at 15%, which is 2% more than New Jersey.
Early indications are that there will be few limitations on the activity as seen in some states.  New Jersey and Illinois, for example, prohibit wagering on in-state schools. Illinois, Iowa and Nevada require in-person registration at a licensed casino in order to place bets online.
It should be noted that Maryland has not completely ruled out a ban on betting games that feature in-state schools such as the Terrapins.
- Gilbert Horowitz, Gambling911.com