Georgia Southern ranges from a -5.5 to -7 point favorite versus South Alabama Saturday with the line trending down early from 6.5 to 5.5. Claim Your Welcome Bonus - Maximum $1000 - USE BONUS CODE: G911 - Betting Limits range from $10 to $1000+.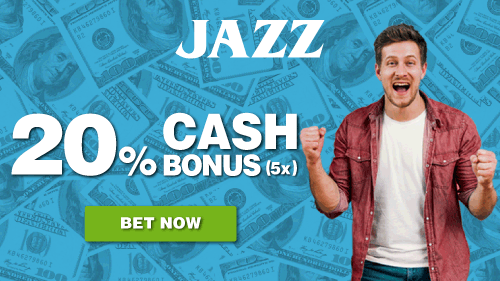 Both teams enter this game with identical 3-2 records.
Backup quarterback Fred Payton three three touchdown passes and No. 25 Coastal Carolina won its first game as a ranked team with a 28-14 victory over Georgia Southern on Saturday.
Coastal outgained Georgia Southern 382-218 and held the Eagles to 2-of-12 on third down with two interceptions by cornerback D'Jordan Strong, six tackles for loss and four sacks, including two by linebacker Enock Makonzo.
A turnover on downs by Georgia Southern (3-2, 2-2) and late interception by Strong sealed the win.
South Alabama, meanwhile, won its second straight game with a 38-14 victory over Louisiana-Monroe Saturday.
Devin Rockette returned an interception a school-record 95 yards to open scoring early and Kawaan Baker hauled in six passes for 154 yards with three touchdowns.
With a Thursday night broadcast on ESPN, this one should see plenty of wagering activity.
Prop Bets
S Alabama @ Georgia S Thu, Oct 29, 2020 EST
| Rot | First Scoring Play | Moneyline |
| --- | --- | --- |
| 1009 | S Alabama TD     | +190 |
| 1010 | S Alabama FG     | +450 |
| 1011 | S Alabama Any Other Score     | +5000 |
| 1012 | Georgia S TD     | +120 |
| 1013 | Georgia S FG     | +450 |
| 1014 | Georgia S Any Other Score     | +5000 |
| Rot | A Team to Score 3 Unanswered Times | Moneyline |
| --- | --- | --- |
| 1015 | Yes     | -210 |
| 1016 | No     | +170 |
| Rot | Team Scoring 1st Wins Game | Moneyline |
| --- | --- | --- |
| 1017 | Yes     | -190 |
| 1018 | No     | +160 |
| Rot | Winning Margin | Moneyline |
| --- | --- | --- |
| 1019 | S Alabama to win by 1-6 pts     | +400 |
| 1020 | S Alabama to win by 7-12 pts     | +700 |
| 1021 | S Alabama to win by 13-18 pts     | +1000 |
| 1022 | S Alabama to win by 19-24 pts     | +2000 |
| 1023 | S Alabama to win by 25-30 pts     | +4000 |
| 1024 | S Alabama to win by 31-36 pts     | +5500 |
| 1025 | S Alabama to win by 37-42 pts     | +9000 |
| 1026 | S Alabama to win by 43 or more pts     | +10000 |
| 1027 | Georgia S to win by 1-6 pts     | +300 |
| 1028 | Georgia S to win by 7-12 pts     | +400 |
| 1029 | Georgia S to win by 13-18 pts     | +550 |
| 1030 | Georgia S to win by 19-24 pts     | +800 |
| 1031 | Georgia S to win by 25-30 pts     | +1200 |
| 1032 | Georgia S to win by 31-36 pts     | +1800 |
| 1033 | Georgia S to win by 37-42 pts     | +3000 |
| 1034 | Georgia S to win by 43 or more pts     | +3500 |
| Rot | Double Result | Moneyline |
| --- | --- | --- |
| 1035 | S Alabama/S Alabama     | +280 |
| 1036 | S Alabama/Tie     | +3500 |
| 1037 | S Alabama/Georgia S     | +600 |
| 1038 | Tie/S Alabama     | +1800 |
| 1039 | Tie/Tie     | +3500 |
| 1040 | Tie/Georgia S     | +1200 |
| 1041 | Georgia S/S Alabama     | +800 |
| 1042 | Georgia S/Tie     | +3000 |
| 1043 | Georgia S/Georgia S     | -115 |
| Rot | Will Game Go to Overtime | Moneyline |
| --- | --- | --- |
| 1044 | Yes     | +850 |
| 1045 | No     | -2000 |
- Dan Shapiro, Gambling911.com