A Pennsylvania Sportsbook Is Arguing my Futures Bet on Djokovic Shouldn't be Refunded
Published on:
Jan/19/2022
Posting on the SportsBookReview forum, member Thomorino writes that Pennsylvania online sportsbook Unibet refused to refund a futures bet on Novak Djokovic to win the Australian Open.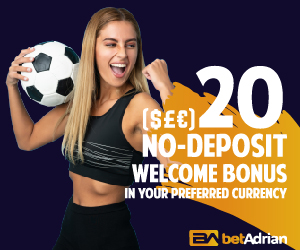 Australia deported the world men's tennis No. 1 for being unvaccinated against COVID-19 and thus deprived Djokovic of his possible 21st Grand Slam.
Nicole Russo of TheLines writes that "if Novak doesn't enter the tournament, online sportsbooks will refund your futures wager on him to win his 21st title" and he did not enter the tournament.
Thomorino explained his situation.
I put a bet on Djokovic to win the Australian Open tournament long before the issues with his **** at the border.

There is actually a book in Pennsylvania, Unibet, that sent me an email arguing that the bet should stand citing some obsecure rule that even if a player pulls out prior to the tournament the bets should stand, they are arguing these bets are all action.

Djokavic didn't pull out either, he was kicked out of the country, so the obscure rule they are citing shouldn't apply anyways.

This wasn't a big bet, but on principle this is absurd, and I will not use this book again if this bet isn't refunded.
To Unibet's credit, they ultimately reversed their decision and opted to refund Thomorino his futures bet.
Poster Pareto claims that Unibet was originally in the right however.
The book is right. The odds listed on his competitors were contingent upon Djokovic playing. If he wasnt playing odds on Zverev, Nadal etc would have been much less. Thats why they list the odds as "all in".

The reason why he isnt playing isnt relevant.
And Thomorino was quick to respond.
No, this would have been a blatant violation of the spirit of the rules.

The all action qualifier for futures bets implies the individual or team was given the chance to participate.

The Australian government intervened to prevent him from having the chance to play - there was a 3rd party or did not allow the player to play, so the all action qualifier is irrelevant here.
Quite a few of the posters argued that "All Bets Are Action" applies even if a third party such as the Australian Government intervenes.
Thomorino argued:
The all bets are action argument is not persuasive here. I'd the player I not allowed to compete even though they are ready and willing, then it's Important to void the bet. If a tourney is cancelled the futures wagers should clearly be cancelled, since the player has no opportunity to compete.

If a third part intervenes to not allow a player or team to compete that should good the bet.
- Alejandro Botticelli, Gambling911.com