Poker vlogger Marle Cordeiro says it's okay to sell sex for World Series of Poker buy-ins.  To date, her vlogs have enjoyed a combined 1,022,069 views.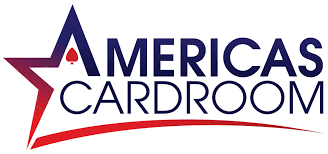 *Up to $1000 signup bonus
*Free play available
*Participate in the $5 million guaranteed tournament
*Six Plus Holdem available
*Get a shot of the $100,000 with Jackpot Poker
*Compatible on your mobile device
*Downloads not necessary


LEARN MORE HERE
Cordeiro's vlog has been quiet over the past few weeks but she did make this tweet over the weekend:
Some people want to be the best poker player in the world and compete at a high level. Some want to be silly and entertain. Some want to encourage more recs to join. Some want to fuck guys for buy ins. Everybody has diffrnt goals and that's ok.
Responses included, from Brian Frenzel:
If you do all four of these and are also a winning poker player, you'll likely be welcome at any poker table
Limon_Poker-Genios asked:
Does F for buy-in include the $40 at the Excalibur?
And some wishful thinking perhaps from Ronnie Hasbrouck Jr:
By the same token, are there Sugar Mamas out there who'll buy guys into tourneys in exchange for sex? Lol
And Rafael Vargas, referring to poker great Doyle Brunson, tweeted:
Brunson once said all you need is a chip and chair. I now visually know what he meant by that. Thanks.
If you haven't checked out the comediane's vlog, here is a taste of what you'll be getting:
Cordeiro joins Sarah Herring of PokerNews.com for a a tell all look at her life and her content creation. She opens up about a scam that changed her life, the break-up which led to the Vlog and how the poker community has reacted to her jaw dropping comedy…or is it?
- Nagesh Rath, Gambling911.com