The Seattle Seahawks vs. Miami Dolphins line was coming in at Seahawks -6 to -7.  For a limited time only, Jazz Sports will double your deposit up to $300.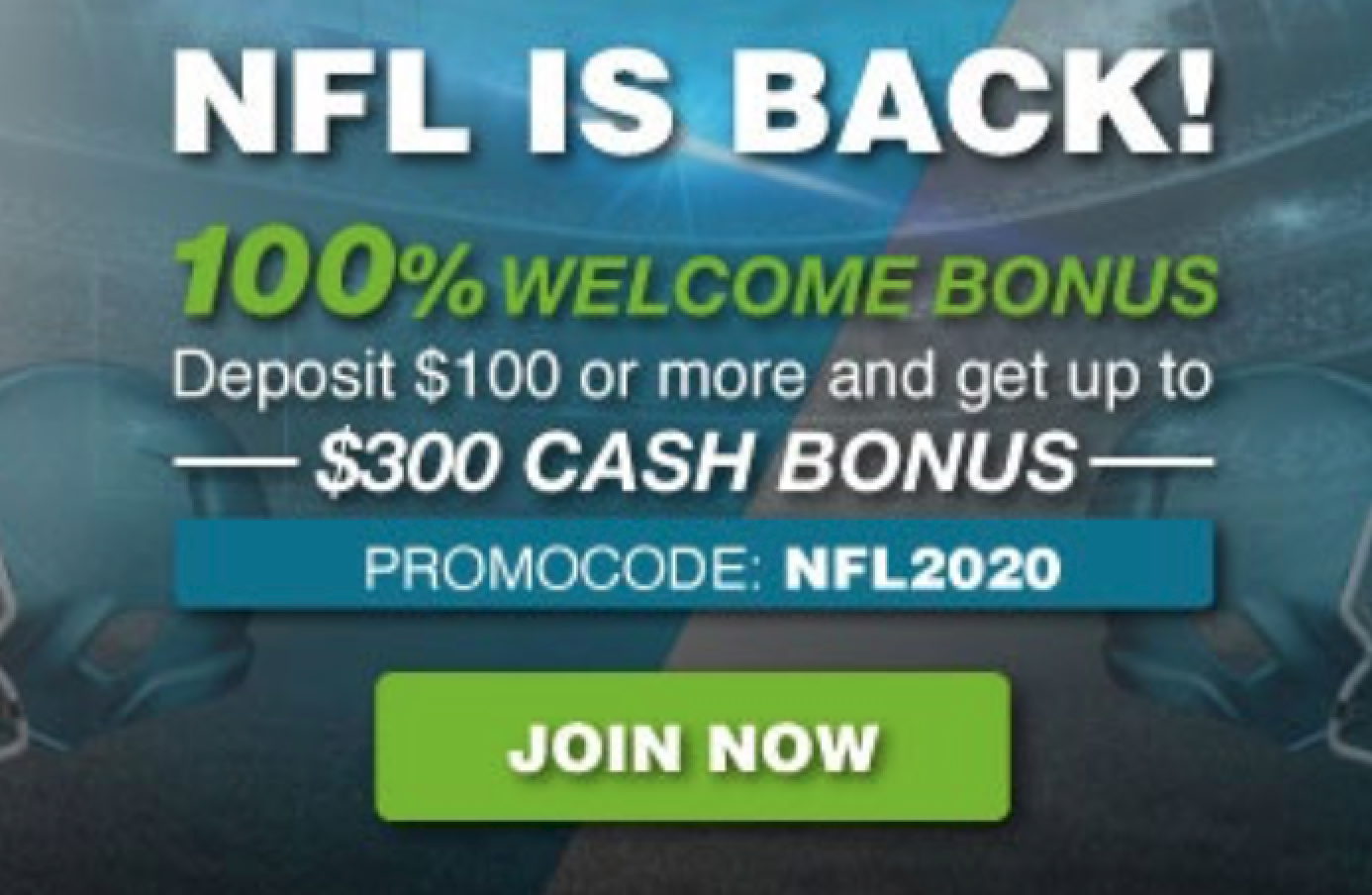 Seattle Seahawks
The Seahawks pay $900 for every $100 bet to win the Super Bowl and $125 for every $100 bet to win the NFC West
"The Seahawks' injury situation is most pronounced in their secondary with Jamal Adams and Quinton Dunbar not practicing Thursday for the second straight day. Shaquill Griffin was again limited while Lano Hill, Adams' backup at strong safety, went from limited Wednesday to not practicing Thursday. Backup cornerback Neiko Thorpe also went from limited to a non-participant. Pete Carroll said Wednesday that Dunbar was receiving treatment on his knee and may not practice much early in the week." - ESPN
"Chris Carson was limited for the second straight day Thursday, another encouraging sign that his knee injury won't keep him out long." - ESPN
The Seahawks are 3-0 despite allowing 434 passing yards to Atlanta, 397 to New England and 461 to Dallas on Sunday. There have been some mitigating factors. They've faced a lot of passes with opponents trying to come back from large deficits, they haven't gotten enough help from the pass rush and they've been hit with injuries, including one that ended safety Marquise Blair's season and another that kept Dunbar out of the Cowboys game. But there's still too much talent to be getting gashed through the air the way they have been. -- Brady Henderson, ESPN
Miami Dolphins
Ryan Fitzpatrick handles the Jacksonville Jaguars as well as anyone in the NFL.
It doesn't matter which uniform the journeyman quarterback is wearing, either.
Fitzpatrick accounted for three touchdowns and led Miami to a 31-13 victory Thursday night, becoming the first NFL quarterback to notch six wins over the same opponent with six teams.
The Dolphins pay $1500 for every $100 bet to win the AFC East
Prop Bets Appear Below...
Seahawks @ Dolphins Sun, Oct 04, 2020 EST
| Rot | First Scoring Play | Moneyline |
| --- | --- | --- |
| 1007 | Seahawks TD     | +140 |
| 1008 | Seahawks FG     | +325 |
| 1009 | Seahawks Any Other Score     | +4500 |
| 1010 | Dolphins TD     | +240 |
| 1011 | Dolphins FG     | +350 |
| 1012 | Dolphins Any Other Score     | +4500 |
| Rot | Will there be a Defensive or Special Teams TD | Moneyline |
| --- | --- | --- |
| 1013 | Yes     | +220 |
| 1014 | No     | -275 |
| Rot | Total TDs in the Game | Moneyline |
| --- | --- | --- |
| 1015 | Over  6½  TDs | +115 |
| 1016 | Under  6½  TDs | -145 |
| Rot | Total FGs Scored in the Game | Moneyline |
| --- | --- | --- |
| 1017 | Over  3½  FGs | -115 |
| 1018 | Under  3½  FGs | -115 |
| Rot | Shortest TD in the Game | Moneyline |
| --- | --- | --- |
| 1021 | Over  1½  Yards | -110 |
| 1022 | Under  1½  Yards | -120 |
| Rot | Longest FG Scored in the Game | Moneyline |
| --- | --- | --- |
| 1023 | Over  46½  Yards | -115 |
| 1024 | Under  46½  Yards | -115 |
| Rot | A Team to Score 3 Unanswered Times | Moneyline |
| --- | --- | --- |
| 1025 | Yes     | -275 |
| 1026 | No     | +220 |
| Rot | Team To Score Longest TD | Moneyline |
| --- | --- | --- |
| 1027 | Seahawks     | -170 |
| 1028 | Dolphins     | +140 |
| Rot | Team To Score Longest FG | Moneyline |
| --- | --- | --- |
| 1029 | Seahawks     | -115 |
| 1030 | Dolphins     | -115 |
| Rot | Team Scoring 1st Wins Game | Moneyline |
| --- | --- | --- |
| 1031 | Yes     | -175 |
| 1032 | No     | +145 |
| Rot | Team to Call 1st Timeout | Moneyline |
| --- | --- | --- |
| 1033 | Seahawks     | -115 |
| 1034 | Dolphins     | -115 |
| Rot | Double Result | Moneyline |
| --- | --- | --- |
| 1035 | Seahawks/Seahawks     | -130 |
| 1036 | Seahawks/Tie     | +3500 |
| 1037 | Seahawks/Dolphins     | +900 |
| 1038 | Tie/Seahawks     | +1300 |
| 1039 | Tie/Tie     | +4500 |
| 1040 | Tie/Dolphins     | +2000 |
| 1041 | Dolphins/Seahawks     | +450 |
| 1042 | Dolphins/Tie     | +3500 |
| 1043 | Dolphins/Dolphins     | +325 |
| Rot | Race To 10 Points | Moneyline |
| --- | --- | --- |
| 1044 | Seahawks     | -195 |
| 1045 | Dolphins     | +125 |
| 1046 | Neither     | +9000 |
| Rot | Will the Game go to Overtime | Moneyline |
| --- | --- | --- |
| 1047 | Yes     | +1000 |
| 1048 | No     | -3000 |
| Rot | Highest Scoring Half | Moneyline |
| --- | --- | --- |
| 1049 | 1st Half     | -120 |
| 1050 | 2nd Half     | -130 |
| 1051 | Tie     | +1800 |
| Rot | Highest Scoring Quarter | Moneyline |
| --- | --- | --- |
| 1052 | 1st Quarter     | +475 |
| 1053 | 2nd Quarter     | +160 |
| 1054 | 3rd Quarter     | +450 |
| 1055 | 4th Quarter     | +210 |
| 1056 | Tie     | +800 |
| Rot | Winning Margin | Moneyline |
| --- | --- | --- |
| 1057 | Seahawks to win by 1-3 pts     | +500 |
| 1058 | Seahawks to win by 4-6 pts     | +700 |
| 1059 | Seahawks to win by 7-10 pts     | +500 |
| 1060 | Seahawks to win by 11-13 pts     | +1100 |
| 1061 | Seahawks to win by 14-17 pts     | +700 |
| 1062 | Seahawks to win by 18-21 pts     | +900 |
| 1063 | Seahawks to win by 22 or more pts     | +350 |
| 1064 | Dolphins to win by 1-3 pts     | +1000 |
| 1065 | Dolphins to win by 4-6 pts     | +1500 |
| 1066 | Dolphins to win by 7-10 pts     | +1200 |
| 1067 | Dolphins to win by 11-13 pts     | +2500 |
| 1068 | Dolphins to win by 14-17 pts     | +2000 |
| 1069 | Dolphins to win by 18-21 pts     | +2500 |
| 1070 | Dolphins to win by 22 or more pts     | +1400 |
| Rot | Total Points Scored | Moneyline |
| --- | --- | --- |
| 1071 | 00-14 Points     | +11000 |
| 1072 | 15-21 Points     | +3500 |
| 1073 | 22-28 Points     | +1400 |
| 1074 | 29-35 Points     | +750 |
| 1075 | 36-42 Points     | +450 |
| 1076 | 43-49 Points     | +400 |
| 1077 | 50-56 Points     | +350 |
| 1078 | 57-63 Points     | +455 |
| 1079 | 64-70 Points     | +550 |
| 1080 | 71-77 Points     | +850 |
| 1081 | 78 or More Points     | +700 |
| Rot | 1st Half Total TDs Scored | Moneyline |
| --- | --- | --- |
| 1082 | Over  3½  TDs | +135 |
| 1083 | Under  3½  TDs | -165 |
| Rot | 1st Half Total FGs Scored | Moneyline |
| --- | --- | --- |
| 1084 | Over  1½  FGs | -110 |
| 1085 | Under  1½  FGs | -120 |
| Rot | Score in Last 2 min of the 1st Half | Moneyline |
| --- | --- | --- |
| 1086 | Yes     | -375 |
| 1087 | No     | +275 |
- Don Shapiro, Gambling911.com