This week, former Alaska Governor Sarah Palin teased that she might run for Senate against GOP incumbent Lisa Murkowski.  That's music to the ears of bookmakers who definitely found there was betting interest in Palin way back when.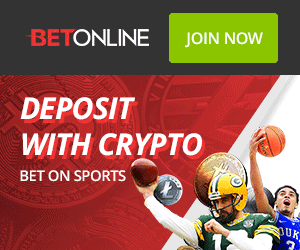 "If God wants me to do it I will," Palin told an enthusiastic audience during a discussion last week with New Apostolic Reformation leader Ché Ahn, Right Wing Watch reported.
"I would say you guys better be there for me this time, because a lot of people were not there for me last time," she added, chiding the conservative Christian audience.  The reference was in regard to what she believed to be the insufficient support during her 2008 vice presidential campaign with Sen. John McCain.  That is what made her a national superstar in the GOP realm.
Murkowski has fallen out of favor with the state Republican party following her willingness to impeach former US President Donald Trump.
But it wouldn't be the first time she's butted heads with the Alaska GOP.  Murkowski ran, and won, re-election as a write-in candidate after a similar falling out.  And it's not as if her last name is Smith or Jones.  Even we here at Gambling911.com have to send her name through the tried and true spell checker.
Palin said she'll keep an eye on the race.  Alaska Department of Administration commissioner Kelly Tshibaka has already thrown her towel into the ring and gained the endorsement of Trump.
Things may be different for Murkowski this go-around.
Murkowski faces a tough path to reelection due to the state's new ranked-choice voting system where she apparently starts the race in third place, behind Tshibaka (receiving 39 percent of the early vote in a four-way race) and the likely Democratic candidate, Al Gross.  He receives 25 percent of the early vote. Murkowski was receiving 19 percent.
BetOnline has yet to post odds on the Alaska Senate race, which isn't until November 2022.  They do have odds on other Senate races appearing below.
Other US Senate Races
U.S. Senate 2022 - Florida
Republicans-350
Democrats+225
U.S. Senate 2022 - Georgia
Democrats-150
Republicans+110
U.S. Senate 2022 - Nevada
Democrats-200
Republicans+150
U.S. Senate 2022 - New Hampshire
Democrats-140
Republicans+100
U.S. Senate 2022 - North Carolina
Republicans-225
Democrats+160
U.S. Senate 2022 - Ohio
Republicans-800
Democrats+425
U.S. Senate 2022 - Wisconsin
Republicans-135
Democrats-105
U.S. Senate Elections 2022 - Arizona
Democrats-220
Republicans+155
Senate Elections 2022 - Pennsylvania
Democrats-200
Republicans+150
US Senate Elections
Democrats-130
Republicans-110
- Gilbert Horowitz, Gambling911.com