You can find plenty of prop bets for Friday's Sweet 16 game between Saint Peters and Purdue.  These include the following with betting available here: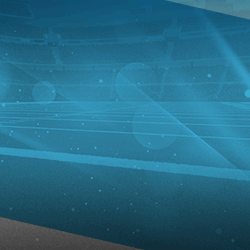 Race to 10 Points
Race to 20 Points
Race to 40 Points
Team to Score First
Largest lead in game O/U 18.5
First shot of the game made
Will there be Overtime
Saint Peter's became only the third 15 seed to make the Sweet 16.
Even against a bigger and beefier Murray State, this Jersey City, NJ team got the job done.
"I'm going to say this. It's going to come off a little crazy. I got guys from New Jersey and New York City," Peacocks head coach Shaheen Holloway said. "You think we're scared of anything? You think we're worried about guys trying to muscle us and tough us out?"
Saint Peter's will be a +12.5 underdog in this one.  They have gone 21-9-1 Against The Spread so far this season.
Fri, Mar 25, 2022 EST
| Rot | Double Result | Moneyline |
| --- | --- | --- |
| 2001 | St. Peter's - St. Peter's     | +1000 |
| 2002 | Tie - St. Peter's     | +5000 |
| 2003 | Purdue - St. Peter's     | +1400 |
| 2004 | St. Peter's - Purdue     | +500 |
| 2005 | Tie - Purdue     | +1600 |
| 2006 | Purdue - Purdue     | -350 |
| Rot | Winning Margin | Moneyline |
| --- | --- | --- |
| 2007 | St. Peter's to win by 1-2 pts     | +2200 |
| 2008 | St. Peter's to win by 3-6 pts     | +1800 |
| 2009 | St. Peter's to win by 7-9 pts     | +3500 |
| 2010 | St. Peter's to win by 10-13 pts     | +4000 |
| 2011 | St. Peter's to win by 14-16 pts     | +6500 |
| 2012 | St. Peter's to win by 17-20 pts     | +10000 |
| 2013 | St. Peter's to win by 21 or more pts     | +8000 |
| 2014 | Purdue to win by 1-2 pts     | +1400 |
| 2015 | Purdue to win by 3-6 pts     | +550 |
| 2016 | Purdue to win by 7-9 pts     | +600 |
| 2017 | Purdue to win by 10-13 pts     | +425 |
| 2018 | Purdue to win by 14-16 pts     | +600 |
| 2019 | Purdue to win by 17-20 pts     | +500 |
| 2020 | Purdue to win by 21 or more pts     | +300 |
| Rot | Winning Margin 3-Way | Moneyline |
| --- | --- | --- |
| 2021 | St. Peter's to win by 6 or more pts     | +1600 |
| 2022 | Purdue to win by 6 or more pts     | -400 |
| 2023 | Any Other Result     | +300 |
| Rot | First To Score 20 Points | Moneyline |
| --- | --- | --- |
| 2024 | St. Peter's     | +270 |
| 2025 | Purdue     | -420 |
| Rot | Last To Score | Moneyline |
| --- | --- | --- |
| 2026 | St. Peter's     | -115 |
| 2027 | Purdue     | -115 |
| Rot | Highest Scoring Half | Moneyline |
| --- | --- | --- |
| 2030 | 1st Half     | +150 |
| 2031 | 2nd Half     | -200 |
| 2032 | Tie     | +2500 |
| Rot | Game Total | Moneyline |
| --- | --- | --- |
| 2033 | Odd     | -115 |
| 2034 | Even     | -115 |
| Rot | 1st Half Winning Margin | Moneyline |
| --- | --- | --- |
| 2101 | St. Peter's to win by 1-3 pts     | +900 |
| 2102 | St. Peter's to win by 4-6 pts     | +1600 |
| 2103 | St. Peter's to win by 7-9 pts     | +2500 |
| 2104 | St. Peter's to win by 10-12 pts     | +4000 |
| 2105 | St. Peter's to win by 13-15 pts     | +6000 |
| 2106 | St. Peter's to win by 16 or more pts     | +10000 |
| 2107 | Purdue to win by 1-3 pts     | +600 |
| 2108 | Purdue to win by 4-6 pts     | +500 |
| 2109 | Purdue to win by 7-9 pts     | +450 |
| 2110 | Purdue to win by 10-12 pts     | +500 |
| 2111 | Purdue to win by 13-15 pts     | +650 |
| 2112 | Purdue to win by 16 or more pts     | +425 |
| 2113 | Tie     | +1600 |
| Rot | 1st Half Race To 20 Points | Moneyline |
| --- | --- | --- |
| 2114 | St. Peter's     | +275 |
| 2115 | Purdue     | -400 |
| 2116 | Neither     | +6500 |
| Rot | 1st Half Race To 25 Points | Moneyline |
| --- | --- | --- |
| 2117 | St. Peter's     | +300 |
| 2118 | Purdue     | -450 |
| 2119 | Neither     | +2500 |
| Rot | 1st Half Race To 30 Points | Moneyline |
| --- | --- | --- |
| 2120 | St. Peter's     | +400 |
| 2121 | Purdue     | -325 |
| 2122 | Neither     | +525 |
| Rot | 1st Half Race To 35 Points | Moneyline |
| --- | --- | --- |
| 2123 | St. Peter's     | +750 |
| 2124 | Purdue     | -130 |
| 2125 | Neither     | +135 |
| Rot | 1st Half Race To 40 Points | Moneyline |
| --- | --- | --- |
| 2126 | St. Peter's     | +1800 |
| 2127 | Purdue     | +225 |
| 2128 | Neither     | -300 |
| Rot | 1st Half Race To 45 Points | Moneyline |
| --- | --- | --- |
| 2129 | St. Peter's     | +3500 |
| 2130 | Purdue     | +650 |
| 2131 | Neither     | -1400 |
| Rot | St. Peter's Total | Moneyline |
| --- | --- | --- |
| 2035 | Odd     | -115 |
| 2036 | Even     | -115 |
| Rot | Purdue Total | Moneyline |
| --- | --- | --- |
| 2037 | Odd     | -115 |
| 2038 | Even     | -115 |
- Dan Shapirom, Gambling911.com