Effective late Friday night, Sports Book Review, the reputable sportsbook grading website, had yanked 5Dimes banners but maintained their grade at an A+.  Earlier in the week 5Dimes announced it will be pulling out of the US market September 25.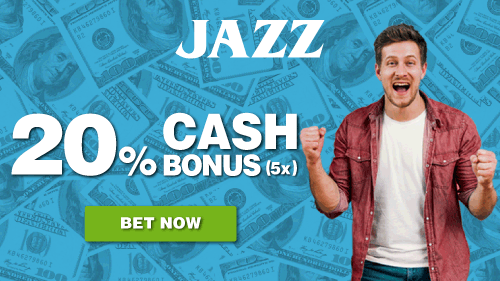 10% Cash Bonus With Just a 3X Rollover
There are concerns over whether all customers will be paid.  The site says it will have a third-party claims administrator manage any unclaimed payouts after this date.  Some players, however, have noted that they are limited in their weekly payout requests while attempts to reach 5Dimes through live chat was taking in excess of one hour.
Gambling911.com sources claim that the wife of deceased 5Dimes founder Sean "Tony" Creighton opted to shut down the site (likely beyond the US market) due to "mismanagement".  We were later advised that 5Dimes resorted to cloning other books lines in recent months.
Creighton, the son of a West Virginia supermarket magnate, was kidnapped and killed in late 2018. 
The primary concern appears to be the outcome of future bets, many of which will resolve long after 5Dimes US market closing date.
From SBR:
"5Dimes announced Monday that they are exiting the US market. Bets from US players will no longer be accepted as of September 21. Players have until September 25 to request their balances. Funds not requested by this date will be managed by a third-party claims administrator.

"What is currently in dispute is how 5Dimes has opted to handle futures bets that would settle after their September 25 deadline. 5Dimes' position is that these bets will be refunded after players contact them.

"Numerous complaints have been shared on SBR Forum and Twitter regarding this decision. Basic bookmaking precedent is that accepted bets must be honored. When sportsbooks have exited countries in the past, player bets have been honored. The only alternative to settling bets normally is to pay them at fair market value.

"Discussions with 5Dimes continue on how they are handling these futures bets. Updates will be posted as they become available."
Some players have reported receipt of large payouts this week.
- Chris Costigan, Gambling911.com Publisher