Illinois is a -8-point favorite versus Rutgers in their Big Ten matchup Friday at 6:30 pm ET.  There are plenty of prop bets on this game as well.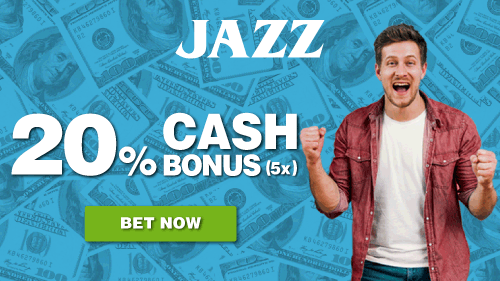 Betting Preview
There is an overlay of 1.5 in this game as the line should be Illinois -6.5.

The only regular season meeting came on Dec. 20, when Illinois made only 11 foul shots on 15 attempts while the Scarlet Knights went 25 for 36 en route to a 91-88 victory.

Illinois has lost only one game in their last nine overall.

Using the current spread, Rutgers has covered in the last four meetings, winning in the last two.

Illinois

pays out $1000 on a $100 bet

to win the 2021 NCAA Men's College Basketball Championship.
Prop Bets
Rutgers @ Illinois Fri, Mar 12, 2021 EST
| Rot | First To Score 20 Points | Moneyline |
| --- | --- | --- |
| 2503 | Rutgers     | +180 |
| 2504 | Illinois     | -220 |
| Rot | Last To Score | Moneyline |
| --- | --- | --- |
| 2507 | Rutgers     | -115 |
| 2508 | Illinois     | -115 |
| Rot | Double Result | Moneyline |
| --- | --- | --- |
| 2510 | Rutgers - Rutgers     | +375 |
| 2511 | Tie - Rutgers     | +3100 |
| 2512 | Illinois - Rutgers     | +750 |
| 2513 | Rutgers - Illinois     | +425 |
| 2514 | Tie - Illinois     | +1300 |
| 2515 | Illinois - Illinois     | -185 |
| Rot | Winning Margin | Moneyline |
| --- | --- | --- |
| 2525 | Rutgers to win by 1-2 pts     | +400 |
| 2526 | Rutgers to win by 3-6 pts     | +300 |
| 2527 | Rutgers to win by 7-9 pts     | +500 |
| 2528 | Rutgers to win by 10-13 pts     | +550 |
| 2529 | Rutgers to win by 14-16 pts     | +800 |
| 2530 | Rutgers to win by 17-20 pts     | +800 |
| 2531 | Rutgers to win by 21 or more pts     | +800 |
| 2532 | Illinois to win by 1-2 pts     | +800 |
| 2533 | Illinois to win by 3-6 pts     | +375 |
| 2534 | Illinois to win by 7-9 pts     | +500 |
| 2535 | Illinois to win by 10-13 pts     | +425 |
| 2536 | Illinois to win by 14-16 pts     | +750 |
| 2537 | Illinois to win by 17-20 pts     | +750 |
| 2538 | Illinois to win by 21 or more pts     | +550 |
- Tyrone Black, Gambling911.com