Ron Paul Plane Makes Emergency Landing
Published on:
Jul/23/2008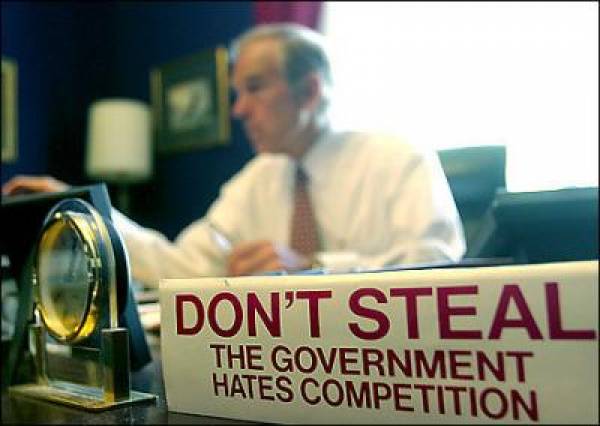 A plane with Congressman Ron Paul, Ted Poe, Nick Lampson, John Carter, Ciro Rodriguez, Solomon Ortiz and Henry Cuellar required an emergency landing in New Orleans on its way from Houston, TX to Washington, DC.
Continental flight 458 was bound for Reagan National Airport, but was diverted and landed safely in New Orleans after a sudden loss of cabin pressure, a spokeswoman for U.S. Rep. Ted Poe told 11 News.

There were 118 people total aboard the plane, Continental spokeswoman Julie King said.

No one was hurt, the airline confirmed.
Poe told 11 News the flight was about an hour late leaving Houston because of mechanical difficulties with an engine. He said things went downhill from there not long after taking off from Bush Intercontinental Airport.

"Suddenly, we started to descend more rapidly than normal and the oxygen masks came out," Poe said.

The pilots told everyone to fasten their seatbelts.

"There wasn't any talk because a lot of people had their oxygen masks on," according to Poe. "Everyone seemed to be quite calm."

The flight landed about 20 minutes after the scare began.

"You're thinking of everything, of course. You're thinking of all the possibilities," Poe told 11 News. "But the pilots did a great job of getting us down. And when we got down we saw all the fire trucks on the runway, just like in the movies."

Republican Congressman Paul has been one of the leading advocates for online gambling freedom. He and Democrat Barney Frank drafted a bill to repeal current online gambling prohibition. The former US Presidential candidate was noted for beating front runners, including GOP candidate John McCain in a few of the early Presidential primaries.
Meanwhile, supporters of Paul who are organizing a rally as an alternative to the Republican National Convention are moving their crosstown event to a larger venue.

The Rally for the Republic featuring Paul - the Texas conservative failed in his bid to win the GOP nomination for president - is scheduled for Minneapolis' Target Center, home of basketball's Minnesota Timberwolves.

The Target Center can accommodate at least 15,000 people for such an event. Planners for the Paul event had originally considered a college basketball arena that seats about 11,000 people.

Paul is scheduled to speak during the 10-hour rally on Sept. 2, local coordinator Marianne Stebbins said. That's the second day of the four-day GOP convention.

"We have two different goals," Stebbins said Tuesday. "They're there for their political convention to nominate their candidate. We're supplementing it. Liberty is getting short shrift right now. We're giving our people a place to go for those days."