Review of Bookmaker Bet365.com - 2018
Published on:
May/26/2018
The General Data Protection Regulation ("GDPR"), which went into effect 25 May, 2018, requires that online gambling affiliates adhere to stringent policies forced upon them by bookmaking and online gambling operators.  This includes how they present their review of bookmaker Bet365.com and others.  SCROLL DOWN FOR MORE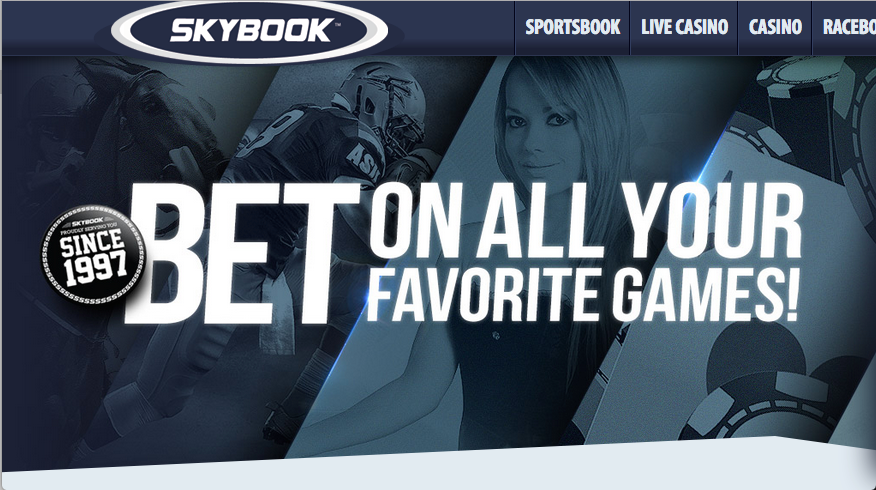 REAL REVIEWS OF BET365
Because many firms are now requiring their affiliate partners to offer pre-determined scripts in their reviews, it is important to find real pros and cons pertaining to each company.  Gambling911.com is not an affiliate website and therefore you can trust us to present unbiased reviews of each online gambling company by simply cutting through the muck and offering pros and cons from reliable resources across the Net.
PROS
The fast payouts, massive offerings (especially in soccer) and a solid mobile offering all make Bet365 one of the leading competitors in the world of online sports betting.
"All main (sports betting) tournaments and leagues are covered here as well as divisions and subgroups of almost any sport." - BetEnemy
"Withdrawal times typically between 0 and 24 hours." - AskGamblers
"Bet365 offers very high odds for meets in the "Sports" section. One of the reasons the company has taken over the world market is because on their platform they compare odds from all over the world and try to offer slightly higher ones so as to make even their most capricious clients happy." - BetEnemy
"Withdrawing my winnings is a painless process. I had to provide some documents the first time I withdrew, to confirm my identity, but that was just a one-off. Now I can withdraw whenever I want, and I usually get my money within a day or two." - GamblingSites
"An advantage of using the mobile version of Bet365 is that there is no need to update anything (in comparison to the applications). I simply enter the web address and I am instantly directed to the site even if I am using 3G or a slower connection. The mobile version does not depend on the platform I'm using (whether it is Android, iOS or Windows Phone) and it loads successfully on any operating systems." - BetEnemy
"The site is well laid out and really easy to use. I can find what I'm looking for with no problem at all." - GamblingSites
CONS
Lag time on occasion seems to be a common complaint among users.  Some report frequent disconnections.  Another concern among players: Bet365's reputation for restricting players and reducing their limits. 
"A disadvantage (of the mobile platform) is that I must always open my device's Internet browser and enter the web address." - BetEnemy
"There are multiple restricted countries when compared to many other online bookmaking websites." - AskGamblers
"Site seems to disappear or lag." - AskGamblers
"Bet365 can be a bit too quick to restrict the accounts of winning bettors. I'm limited to quite small stakes in a number of betting markets, and I know some people who have suffered even worse restrictions." - GamblingSites
"The bonuses, promotions and offers could be a bit more generous. There are plenty of them, and they're reasonable enough, but I do get significantly more added value at some of the other sites I use." - BettingSites
"Their promotions began dwindling and lots of errors and after 10 years sad to see the decline. Customer service takes a while now and lack basics around their terms." - AskGamblers
COMPLAINTS
In most cases, Gambling911.com cannot verify the authenticity of complaints.  We always invite company representatives and customers to email us to add their respective feedback
"I have had an account with 365 for quite a few years and must admit until recently l had no issues with them, but out of the blue about a week ago l had all account privileges withdrawn and then when l tried to place a bet l had a maximum limit imposed on my account, after betting in hundreds l could now have £7.57 max bet effectively closing my account as this type of bet was not going to happen, my main point of complaint is that nobody will give a reason that my account has had these restrictions imposed, it is apparently a decision by the traders but you are not allowed to speak to them, all l asked for was a reason, l may not have liked the reason but at least l would know why." - TrustPilot
"Due to Bet 365 Casino's continued use of Spielo G2 software – a software group that has been caught offering games that could not have occurred accidentally and in violation of the technical standards many of their clients licenses (i.e. unfairly biased against the player), Bet 365 Casino are on our Blacklist." - ThePogg
GAMBLING911.COM TIP
Bet365 was among the first to enact stringent GDPR protocol and, in doing so, removed a number of their affiliate partners.  It is to be expected that some of these former Bet365 affiliates will hold a grudge and quite possibly report negatively about the firm.  You will even come across Bet365 "blacklists", which some affiliates argue they merit due to "unethical business practices", specifically how they have treated affiliates in the past several months.  Gambling911.com can confirm that Bet365 has long been  highly regarded in the industry and very successful, but has had to take it on the chin in 2017 and leading into 2018. 
The use of Spielo G2 software will continue to be monitored as this appears to be resulting in some backlash.
- Gilbert Horowitz, Gambling911.com