Reddit Inc. co-founder and the hubby of tennis super star Serena Williams, Alexis Ohanian, is leading a $4 million seed-funding round for the sports-betting startup app Wagr, which allows fans to bet on sports with each other as opposed to at a sportsbook or casino.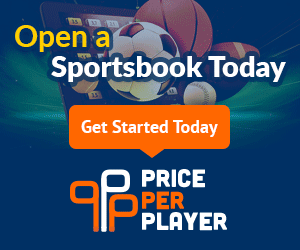 "It's about productizing what already goes down in everyone's group chat, which is wagers between friends about sporting outcomes," Ohanian said in a telephone interview with Fortune. "Right now the way these get resolved is through a Cash App payment or a Venmo payment on Monday, and surely we can do better."
Ohanian is investing through his firm, Seven Seven Six with backing from the likes of Greycroft, Pear Ventures, Tinder co-founder Justin Mateen, and Brad Martin, former chairman and chief executive officer of Saks Inc.
Gaming Exec Yale Rowe Named President and GM of Hard Rock Hotel and Casino Lake Tahoe
LAKE TAHOE, Nev. – Gaming industry veteran Yale Rowe has been named President and General Manager of Hard Rock Hotel and Casino Lake Tahoe and will oversee the growth of the integrated gaming destination, its 539-room hotel, 25,000-square-foot casino, amenities, and entertainment venues. With a reputation for consistently delivering results in establishing efficient and effective operations, Rowe brings 27 years of hospitality, gaming, and operations experience to the resort where his leadership will be vital to the property's continued and future success.
Throughout his career, Rowe has never shied away from taking on new challenges. From advising multiple technology startups, leading various successful transformations of underperforming industry assets, to founding his own consulting firm, Front Rowe Hospitality, Rowe has rightfully established himself as a pivotal leader in the gaming and hospitality industry. He has been instrumental in negotiating and delivering gaming agreements on behalf of Hard Rock Lake Tahoe operator Paragon Gaming, and the company is thrilled to have him leading the premier lakeside property.  
"Yale is a true visionary, and the results throughout his decades in this industry speak for themselves," says Paragon Gaming Founder Diana Bennett. "We couldn't be more pleased to see Yale ascend to this role, and we are confident that he will take Hard Rock Lake Tahoe to even greater success."
Rowe's appointment to President and General Manager serves as a special reunion, as he previously served as Senior Vice President and General Manager of Hard Rock Hotel and Casino in Las Vegas under its one-time owners, Morgans Hotel Group.
"Throughout my career I've always focused on the positive potential in any property," Rowe said. "It's a thrill to be reunited with the Hard Rock brand, and I am eager to see this property's potential fully realized.
"Hard Rock is a jewel in the Lake Tahoe region, and with the support of our incredibly talented team members, it will continue to be a leader and a beacon for this booming tourist destination."
Rowe begins his role effective immediately. 
- Gilbert Horowitz, Gambling911.com