Red Dead Online Poker Review - Access Issues
Published on:
May/19/2019
If any company is going to make a run at competing with the big name real money online poker sites like PokerStars, Americas Cardroom or 888, it would be an established gaming site the likes of Rock Star Games.  They recently incorporated poker into their Red Dead Online title, but - SURPRISE - most people can't play for real money.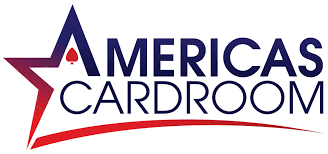 *Up to $1000 signup bonus
*Free play available
*Participate in the $5 million guaranteed tournament
*Six Plus Holdem available
*Get a shot of the $100,000 with Jackpot Poker
*Compatible on your mobile device
*Downloads not necessary


LEARN MORE HERE
About Red Dead Online Poker
Red Dead Online is an online multiplayer action-adventure video game developed and published by Rockstar Games. It was released on November 27, 2018 for PlayStation 4 and Xbox One as the multiplayer component of Red Dead Redemption 2.
More than 24 million copies of Red Dead Redemption 2, the single-player Western epic and the foundation for Red Dead Online.
It only recently added the poker platform.
Red Dead Online Poker Review
The company ended it beta testing of the poker product this past week (May 14, 2019) so anticipate plenty of issues early on that should be corrected swiftly.
You will be able to find poker tables scattered across towns and outposts across the map.
You may be able to find them if you're in certain countries....Just don't count on being able to play the game.
Many folks are reporting they are unable to play on the poker platform due to jurisdiction concerns.  Presumably this will also occur in the US.
Rockstar Gaming advised:
We are sorry to let you know that the availability of Poker in Red Dead Online is dependent on regional laws and regulations and may not be available to all players.  In short, poke rwon't be available in countries where online gambling is restricted or illegal.  We apologize if this had caused any inconvenience."
From USAPoker.net:
"Especially cruel is the fact that players can actually see the tables where poker is being played, but are unable to interact with them."
If you are one of the lucky few able to play, private poker games can be set up. Public games feature higher buy-ins and higher rewards.
Affiliate Program
NA
Deposit/Withdrawals
In-game "cash" is used for currency and is not purchased using real money.  "Gold bars" are the in-game currency that you can buy with cash.  However, you cannot use these "gold bars" to play Red Dead Poker online. 
Accessible Countries
NA
- Steve Cooper, Gambling911.com