Raheem Mostert Super Bowl 2020 prop bets are available. Open your betting account with $100, get a Free $50 CASH.  Open your betting account with $500, get a Free $250 CASH (Mastercard Accepted - But 10% Max Bonus Applies) - USE BONUS CODE: G911 - Betting Limits range from $10 to $5000+.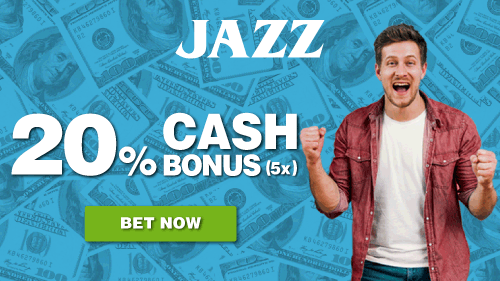 Mostert pays $55 for every $10 bet to be named Super Bowl 2020 MVP, $45 for every $10 bet to score the first touchdown and $55 for every $10 bet to have the first reception for the 49ers.
On March 15, 2019, Mostert signed a three-year contract extension with the 49ers.  He scored his first touchdown of the season on a 39-yard reception from Jimmy Garoppolo during a Week 2 41–17 road victory over the Cincinnati Bengals. During Week 8, Mostert scored his first rushing touchdown on a 41-yard rush during the fourth quarter against the Carolina Panthers as the 49ers won by a score of 51–13.  During Week 13 against the Baltimore Ravens, Mostert finished with 146 rushing yards, including a 40-yard touchdown as the 49ers lost 17–20.  In Week 14 against the New Orleans Saints, Mostert rushed 10 times for 69 yards and a touchdown and caught two passes for 40 yards, including a 35-yard touchdown pass thrown by wide receiver Emmanuel Sanders, during the 48–46 win. Overall, Mostert finished the 2019 season with 772 rushing yards and eight rushing touchdowns to go along with 14 receptions for 180 receiving yards and two receiving touchdowns.
The 49ers began the postseason with a 27-10 victory over the Minnesota Vikings in the Divisonal round, where Mostert rushed 12 times for 58 yards and recovered a fumble lost by punt returner Marcus Sherels before leaving the game due to a calf injury. Mostert returned from the injury in the 37–20 NFC Championship Game victory over the Green Bay Packers with 29 carries for a franchise postseason record of 220 yards and four rushing touchdowns (second in franchise history only to NFL record-holder Ricky Watters, and tied with LeGarrette Blount for second most in NFL history). It was the second-most rushing yards in NFL postseason history to Eric Dickerson's 248 in 1986.
- Ean Lamb, Gambling911.com