Quip odds of winning this year's Preakness Stakes were coming in at 15/1, the shortest of the fresh horses racing Saturday.  SCROLL DOWN FOR MORE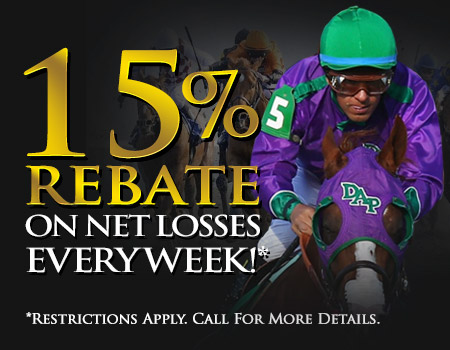 Why Quip Can Win
Debuting last September at Churchill Downs, he beat favorite Crosswalk at 11/1 odds.
Why Quip Might Not Win
Quip made his stakes debut in the Grade 2 Kentucky Jockey Club Stakes at Churchill on Nov. 25, finishing 7th.
Trainer Rodolphe Brisset chalked that one up as a learning experience for Quip.
"I think that was a case that if you had run the race 10 times there would have been 10 different winners," Brisset told Jeff Lowe for a feature story in April. "Everything went wrong for us from the get-go. I over-thought the race and put too much focus on there being a lot of speed in the race on paper. If had a chance to do it over, maybe we would have changed our approach, but that was last year and these were still green 2-year-olds. We have a different horse this year as he has matured."
To win the 2018 Preakness Place Your Bets Here

 

05:00 PM
601
Bravazo
 
+3000
 
602
Diamond King
 
+4000
 
603
Good Magic
 
+260
 
604
Justify
 
-280
 
605
Lone Sailor
 
+3500
 
606
Quip
 
+1500
 
607
Sporting Chance
 
+3500
 
608
Tenfold
 
+4000
 
- Mary Montgomery, Gambling911.com