Punta del Este Takedown Satellites and Ways to Qualify
Published on:
Mar/10/2022
Americas Cardroom is sending 25 players in April to the luxurious Enjoy Punta del Este Resort and Casino in Uruguay to compete in the Enjoy Poker Series Main Event (April 8th-12th). Here's your chance to win an $8,000 dream poker vacation to compete in a Live Event in an exotic location!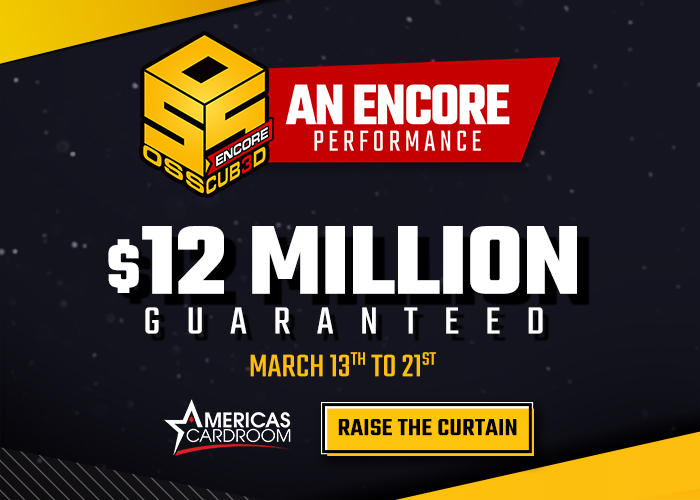 How to Qualify
You can qualify for as little as $0.
Both Main Satellites have MEGA satellites that guarantee 10 seats running daily from March 5th to March 27th.
Main Satellite Info
• 5 Packages GTD Sunday, March 13th at 5pm ET ($109 buy-in)
• 10 Packages GTD Sunday, March 20th at 6pm ET ($109 buy-in)
• 10 Packages GTD Sunday, March 27th at 6pm ET ($109 buy-in)
What Your Package Includes
Each package is valued at $8,000 and includes the following:
• Three $1,000+$100 tickets to the Enjoy Poker Series Main Event
• $2,000 in airfare
• $1,000 spending money
• 6-nights double occupancy accommodation at the Enjoy Punta del Este Resort and Casino (April 7th to 13th)
• Airport transportation
• Free breakfast
Schedule
| Date | Name | Time | Buyin + Fee | Detail |
| --- | --- | --- | --- | --- |
| Saturday, Mar 5 | Enjoy Punta del Este - Freeroll 50 Seats GTD | 5:00 PM | $0.00 + $0.00 | NLH - 30min LR |
|   |   |   | + |   |
| Sunday, Mar 6 | Enjoy Punta del Este - Turbo SuperSat 15 Seats GTD | 1:30 PM | $1.30 + $0.10 | NLH - 2h LR - Turbo |
| Sunday, Mar 6 | Enjoy Punta del Este - MEGA 10 Seats GTD | 5:00 PM | $10.00 + $1.00 | NLH - 3h LR |
| Sunday, Mar 6 | Enjoy Punta del Este - Freeroll 50 Seats GTD | 5:00 PM | $0.00 + $0.00 | NLH - 30min LR |
|   |   |   | + |   |
| Monday, Mar 7 | Enjoy Punta del Este - Turbo SuperSat 15 Seats GTD | 1:30 PM | $1.30 + $0.10 | NLH - 2h LR - Turbo |
| Monday, Mar 7 | Enjoy Punta del Este - MEGA 10 Seats GTD | 5:00 PM | $10.00 + $1.00 | NLH - 3h LR |
| Monday, Mar 7 | Enjoy Punta del Este - Freeroll 50 Seats GTD | 5:00 PM | $0.00 + $0.00 | NLH - 30min LR |
|   |   |   | + |   |
| Tuesday, Mar 8 | Enjoy Punta del Este - Turbo SuperSat 15 Seats GTD | 1:30 PM | $1.30 + $0.10 | NLH - 2h LR - Turbo |
| Tuesday, Mar 8 | Enjoy Punta del Este - MEGA 10 Seats GTD | 5:00 PM | $10.00 + $1.00 | NLH - 3h LR |
| Tuesday, Mar 8 | Enjoy Punta del Este - Freeroll 50 Seats GTD | 5:00 PM | $0.00 + $0.00 | NLH - 30min LR |
|   |   |   | + |   |
| Wednesday, Mar 9 | Enjoy Punta del Este - Turbo SuperSat 15 Seats GTD | 1:30 PM | $1.30 + $0.10 | NLH - 2h LR - Turbo |
| Wednesday, Mar 9 | Enjoy Punta del Este - MEGA 10 Seats GTD | 5:00 PM | $10.00 + $1.00 | NLH - 3h LR |
| Wednesday, Mar 9 | Enjoy Punta del Este - Freeroll 50 Seats GTD | 5:00 PM | $0.00 + $0.00 | NLH - 30min LR |
|   |   |   | + |   |
| Thursday, Mar 10 | Enjoy Punta del Este - Turbo SuperSat 15 Seats GTD | 1:30 PM | $1.30 + $0.10 | NLH - 2h LR - Turbo |
| Thursday, Mar 10 | Enjoy Punta del Este - MEGA 10 Seats GTD | 5:00 PM | $10.00 + $1.00 | NLH - 3h LR |
| Thursday, Mar 10 | Enjoy Punta del Este - Freeroll 50 Seats GTD | 5:00 PM | $0.00 + $0.00 | NLH - 30min LR |
|   |   |   | + |   |
| Friday, Mar 11 | Enjoy Punta del Este - Turbo SuperSat 15 Seats GTD | 1:30 PM | $1.30 + $0.10 | NLH - 2h LR - Turbo |
| Friday, Mar 11 | Enjoy Punta del Este - MEGA 10 Seats GTD | 5:00 PM | $10.00 + $1.00 | NLH - 3h LR |
| Friday, Mar 11 | Enjoy Punta del Este - Freeroll 50 Seats GTD | 5:00 PM | $0.00 + $0.00 | NLH - 30min LR |
|   |   |   | + |   |
| Saturday, Mar 12 | Enjoy Punta del Este - Freeroll 50 Seats GTD | 8:00 AM | $0.00 + $0.00 | NLH - 30min LR |
| Saturday, Mar 12 | Enjoy Punta del Este - Turbo SuperSat 15 Seats GTD | 8:30 AM | $1.30 + $0.10 | NLH - 2h LR - Turbo |
| Saturday, Mar 12 | Enjoy Punta del Este - MEGA 10 Seats GTD | 12:00 PM | $10.00 + $1.00 | NLH - 3h LR |
| Saturday, Mar 12 | Enjoy Punta del Este - Turbo SuperSat 15 Seats GTD | 1:30 PM | $1.30 + $0.10 | NLH - 2h LR - Turbo |
| Saturday, Mar 12 | Enjoy Punta del Este - MEGA 10 Seats GTD | 5:00 PM | $10.00 + $1.00 | NLH - 3h LR |
| Saturday, Mar 12 | Enjoy Punta del Este - Freeroll 50 Seats GTD | 5:00 PM | $0.00 + $0.00 | NLH - 30min LR |
|   |   |   | + |   |
| Sunday, Mar 13 | Enjoy Punta del Este - Freeroll 50 Seats GTD | 5:00 AM | $0.00 + $0.00 | NLH - 30min LR |
| Sunday, Mar 13 | Enjoy Punta del Este - Turbo SuperSat 15 Seats GTD | 5:30 AM | $1.30 + $0.10 | NLH - 2h LR - Turbo |
| Sunday, Mar 13 | Enjoy Punta del Este - Turbo SuperSat 15 Seats GTD | 8:30 AM | $1.30 + $0.10 | NLH - 2h LR - Turbo |
| Sunday, Mar 13 | Enjoy Punta del Este - MEGA 10 Seats GTD | 9:00 AM | $10.00 + $1.00 | NLH - 3h LR |
| Sunday, Mar 13 | Enjoy Punta del Este - MEGA 10 Seats GTD | 12:00 PM | $10.00 + $1.00 | NLH - 3h LR |
| Sunday, Mar 13 | Enjoy Punta del Este - Turbo Sat - 10 Seats GTD | 2:00 PM | $10.00 + $1.00 | NLH - 2h LR - Turbo |
| Sunday, Mar 13 | Enjoy Punta del Este - Turbo Sat - 10 Seats GTD | 4:00 PM | $10.00 + $1.00 | NLH - 2h LR - Turbo |
| Sunday, Mar 13 | Punta del Este TAKEDOWN - 5x $8,000 PKGs GTD | 5:00 PM | $100.00 + $9.00 | NLH - 3h LR |
| Sunday, Mar 13 | Enjoy Punta del Este - Freeroll 50 Seats GTD | 6:00 PM | $0.00 + $0.00 | NLH - 30min LR |
|   |   |   | + |   |
| Monday, Mar 14 | Enjoy Punta del Este - Turbo SuperSat 15 Seats GTD | 2:30 PM | $1.30 + $0.10 | NLH - 2h LR - Turbo |
| Monday, Mar 14 | Enjoy Punta del Este - MEGA 10 Seats GTD | 6:00 PM | $10.00 + $1.00 | NLH - 3h LR |
| Monday, Mar 14 | Enjoy Punta del Este - Freeroll 50 Seats GTD | 6:00 PM | $0.00 + $0.00 | NLH - 30min LR |
|   |   |   | + |   |
| Tuesday, Mar 15 | Enjoy Punta del Este - Turbo SuperSat 15 Seats GTD | 2:30 PM | $1.30 + $0.10 | NLH - 2h LR - Turbo |
| Tuesday, Mar 15 | Enjoy Punta del Este - MEGA 10 Seats GTD | 6:00 PM | $10.00 + $1.00 | NLH - 3h LR |
| Tuesday, Mar 15 | Enjoy Punta del Este - Freeroll 50 Seats GTD | 6:00 PM | $0.00 + $0.00 | NLH - 30min LR |
|   |   |   | + |   |
| Wednesday, Mar 16 | Enjoy Punta del Este - Turbo SuperSat 15 Seats GTD | 2:30 PM | $1.30 + $0.10 | NLH - 2h LR - Turbo |
| Wednesday, Mar 16 | Enjoy Punta del Este - MEGA 10 Seats GTD | 6:00 PM | $10.00 + $1.00 | NLH - 3h LR |
| Wednesday, Mar 16 | Enjoy Punta del Este - Freeroll 50 Seats GTD | 6:00 PM | $0.00 + $0.00 | NLH - 30min LR |
|   |   |   | + |   |
| Thursday, Mar 17 | Enjoy Punta del Este - Turbo SuperSat 15 Seats GTD | 2:30 PM | $1.30 + $0.10 | NLH - 2h LR - Turbo |
| Thursday, Mar 17 | Enjoy Punta del Este - MEGA 10 Seats GTD | 6:00 PM | $10.00 + $1.00 | NLH - 3h LR |
| Thursday, Mar 17 | Enjoy Punta del Este - Freeroll 50 Seats GTD | 6:00 PM | $0.00 + $0.00 | NLH - 30min LR |
|   |   |   | + |   |
| Friday, Mar 18 | Enjoy Punta del Este - Turbo SuperSat 15 Seats GTD | 2:30 PM | $1.30 + $0.10 | NLH - 2h LR - Turbo |
| Friday, Mar 18 | Enjoy Punta del Este - MEGA 10 Seats GTD | 6:00 PM | $10.00 + $1.00 | NLH - 3h LR |
| Friday, Mar 18 | Enjoy Punta del Este - Freeroll 50 Seats GTD | 6:00 PM | $0.00 + $0.00 | NLH - 30min LR |
|   |   |   | + |   |
| Saturday, Mar 19 | Enjoy Punta del Este - Freeroll 50 Seats GTD | 8:00 AM | $0.00 + $0.00 | NLH - 30min LR |
| Saturday, Mar 19 | Enjoy Punta del Este - Turbo SuperSat 15 Seats GTD | 8:30 AM | $1.30 + $0.10 | NLH - 2h LR - Turbo |
| Saturday, Mar 19 | Enjoy Punta del Este - MEGA 10 Seats GTD | 1:00 PM | $10.00 + $1.00 | NLH - 3h LR |
| Saturday, Mar 19 | Enjoy Punta del Este - Turbo SuperSat 15 Seats GTD | 2:30 PM | $1.30 + $0.10 | NLH - 2h LR - Turbo |
| Saturday, Mar 19 | Enjoy Punta del Este - MEGA 10 Seats GTD | 6:00 PM | $10.00 + $1.00 | NLH - 3h LR |
| Saturday, Mar 19 | Enjoy Punta del Este - Freeroll 50 Seats GTD | 6:00 PM | $0.00 + $0.00 | NLH - 30min LR |
|   |   |   | + |   |
| Sunday, Mar 20 | Enjoy Punta del Este - Freeroll 50 Seats GTD | 6:00 AM | $0.00 + $0.00 | NLH - 30min LR |
| Sunday, Mar 20 | Enjoy Punta del Este - Turbo SuperSat 15 Seats GTD | 6:30 AM | $1.30 + $0.10 | NLH - 2h LR - Turbo |
| Sunday, Mar 20 | Enjoy Punta del Este - Turbo SuperSat 15 Seats GTD | 9:30 AM | $1.30 + $0.10 | NLH - 2h LR - Turbo |
| Sunday, Mar 20 | Enjoy Punta del Este - MEGA 10 Seats GTD | 10:00 AM | $10.00 + $1.00 | NLH - 3h LR |
| Sunday, Mar 20 | Enjoy Punta del Este - MEGA 10 Seats GTD | 1:00 PM | $10.00 + $1.00 | NLH - 3h LR |
| Sunday, Mar 20 | Enjoy Punta del Este - Turbo Sat - 10 Seats GTD | 3:00 PM | $10.00 + $1.00 | NLH - 2h LR - Turbo |
| Sunday, Mar 20 | Enjoy Punta del Este - Turbo Sat - 10 Seats GTD | 5:00 PM | $10.00 + $1.00 | NLH - 2h LR - Turbo |
| Sunday, Mar 20 | Punta del Este TAKEDOWN - 10x $8,000 PKGs GTD | 6:00 PM | $100.00 + $9.00 | NLH - 3h LR |
|   |   |   | + |   |
| Monday, Mar 21 | Enjoy Punta del Este - Turbo SuperSat 15 Seats GTD | 2:30 PM | $1.30 + $0.10 | NLH - 2h LR - Turbo |
| Monday, Mar 21 | Enjoy Punta del Este - MEGA 10 Seats GTD | 6:00 PM | $10.00 + $1.00 | NLH - 3h LR |
| Monday, Mar 21 | Enjoy Punta del Este - Freeroll 50 Seats GTD | 6:00 PM | $0.00 + $0.00 | NLH - 30min LR |
|   |   |   | + |   |
| Tuesday, Mar 22 | Enjoy Punta del Este - Turbo SuperSat 15 Seats GTD | 2:30 PM | $1.30 + $0.10 | NLH - 2h LR - Turbo |
| Tuesday, Mar 22 | Enjoy Punta del Este - MEGA 10 Seats GTD | 6:00 PM | $10.00 + $1.00 | NLH - 3h LR |
| Tuesday, Mar 22 | Enjoy Punta del Este - Freeroll 50 Seats GTD | 6:00 PM | $0.00 + $0.00 | NLH - 30min LR |
|   |   |   | + |   |
| Wednesday, Mar 23 | Enjoy Punta del Este - Turbo SuperSat 15 Seats GTD | 2:30 PM | $1.30 + $0.10 | NLH - 2h LR - Turbo |
| Wednesday, Mar 23 | Enjoy Punta del Este - MEGA 10 Seats GTD | 6:00 PM | $10.00 + $1.00 | NLH - 3h LR |
| Wednesday, Mar 23 | Enjoy Punta del Este - Freeroll 50 Seats GTD | 6:00 PM | $0.00 + $0.00 | NLH - 30min LR |
|   |   |   | + |   |
| Thursday, Mar 24 | Enjoy Punta del Este - Turbo SuperSat 15 Seats GTD | 2:30 PM | $1.30 + $0.10 | NLH - 2h LR - Turbo |
| Thursday, Mar 24 | Enjoy Punta del Este - MEGA 10 Seats GTD | 6:00 PM | $10.00 + $1.00 | NLH - 3h LR |
| Thursday, Mar 24 | Enjoy Punta del Este - Freeroll 50 Seats GTD | 6:00 PM | $0.00 + $0.00 | NLH - 30min LR |
|   |   |   | + |   |
| Friday, Mar 25 | Enjoy Punta del Este - Turbo SuperSat 15 Seats GTD | 2:30 PM | $1.30 + $0.10 | NLH - 2h LR - Turbo |
| Friday, Mar 25 | Enjoy Punta del Este - MEGA 10 Seats GTD | 6:00 PM | $10.00 + $1.00 | NLH - 3h LR |
| Friday, Mar 25 | Enjoy Punta del Este - Freeroll 50 Seats GTD | 6:00 PM | $0.00 + $0.00 | NLH - 30min LR |
|   |   |   | + |   |
| Saturday, Mar 26 | Enjoy Punta del Este - Freeroll 50 Seats GTD | 8:00 AM | $0.00 + $0.00 | NLH - 30min LR |
| Saturday, Mar 26 | Enjoy Punta del Este - Turbo SuperSat 15 Seats GTD | 8:30 AM | $1.30 + $0.10 | NLH - 2h LR - Turbo |
| Saturday, Mar 26 | Enjoy Punta del Este - MEGA 10 Seats GTD | 1:00 PM | $10.00 + $1.00 | NLH - 3h LR |
| Saturday, Mar 26 | Enjoy Punta del Este - Turbo SuperSat 15 Seats GTD | 2:30 PM | $1.30 + $0.10 | NLH - 2h LR - Turbo |
| Saturday, Mar 26 | Enjoy Punta del Este - MEGA 10 Seats GTD | 6:00 PM | $10.00 + $1.00 | NLH - 3h LR |
| Saturday, Mar 26 | Enjoy Punta del Este - Freeroll 50 Seats GTD | 6:00 PM | $0.00 + $0.00 | NLH - 30min LR |
|   |   |   | + |   |
| Sunday, Mar 27 | Enjoy Punta del Este - Freeroll 50 Seats GTD | 6:00 AM | $0.00 + $0.00 | NLH - 30min LR |
| Sunday, Mar 27 | Enjoy Punta del Este - Turbo SuperSat 15 Seats GTD | 6:30 AM | $1.30 + $0.10 | NLH - 2h LR - Turbo |
| Sunday, Mar 27 | Enjoy Punta del Este - Turbo SuperSat 15 Seats GTD | 9:30 AM | $1.30 + $0.10 | NLH - 2h LR - Turbo |
| Sunday, Mar 27 | Enjoy Punta del Este - MEGA 10 Seats GTD | 10:00 AM | $10.00 + $1.00 | NLH - 3h LR |
| Sunday, Mar 27 | Enjoy Punta del Este - MEGA 10 Seats GTD | 1:00 PM | $10.00 + $1.00 | NLH - 3h LR |
| Sunday, Mar 27 | Enjoy Punta del Este - Turbo Sat - 10 Seats GTD | 3:00 PM | $10.00 + $1.00 | NLH - 2h LR - Turbo |
| Sunday, Mar 27 | Enjoy Punta del Este - Turbo Sat - 10 Seats GTD | 5:00 PM | $10.00 + $1.00 | NLH - 2h LR - Turbo |
| Sunday, Mar 27 | Punta del Este TAKEDOWN - 10x $8,000 PKGs GTD | 6:00 PM | $100.00 + $9.00 | NLH - 3h LR |
- Ace King, Gambling911.com