Gambling911.com has your prop bets for Monday night's NCAA Men's College Basketball Championship game between the Baylor Bears and Gonzaga Bulldogs.  The line on this game is Zags -4.5.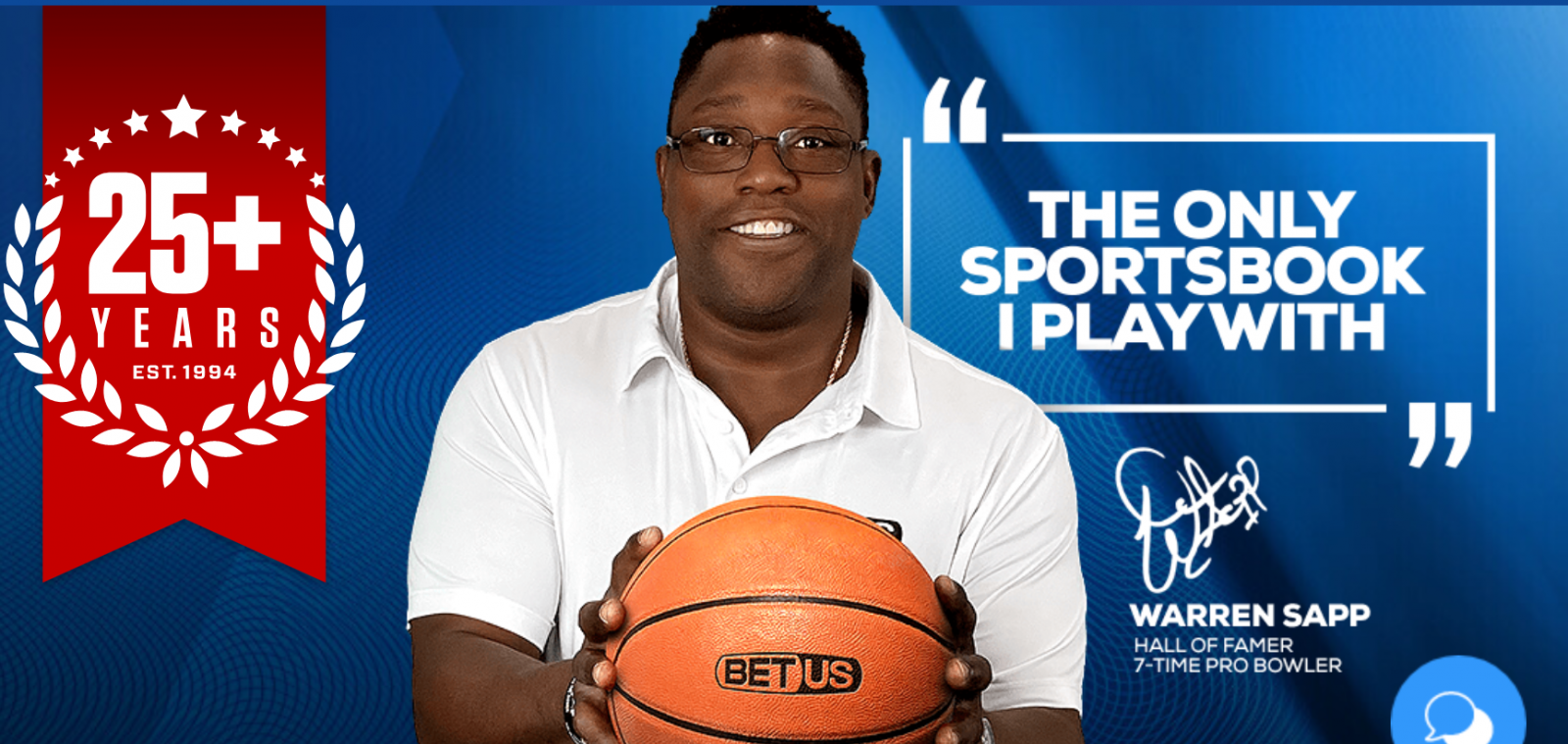 These two number one seeds finally get to meet after their regular season game was cancelled due to Covid concerns back in December.  Gonzaga comes into this game undefeated and will take on a Baylor team with just two losses on the season.
Both teams are looking for their first ever NCAA Men's College Basketball Championship.
The Bears routed Houston en route to this Championship game while Gonzaga had to rely on a final second heave to win in overtime against UCLA.
Baylor's leading scorer Jared Butler had all of his 17 points in the first half while the rest of the team got into the act.
For Gonzaga, it's Drew Timme who has been leading the way in scoring.  He's averaging 19.2 points and 7.1 rebounds while Corey Kispert has been averaging 18.8 points and five rebounds.
Baylor vs. Gonzaga Prop Bets
Baylor @ Gonzaga Mon, Apr 05, 2021 EST
| Rot | Jared Butler (BAY) Total Points | Moneyline |
| --- | --- | --- |
| 801 | Over  15½  Points | -115 |
| 802 | Under  15½  Points | -115 |
| Rot | Jared Butler (BAY) Total Assists | Moneyline |
| --- | --- | --- |
| 803 | Over  4½  Assists | +125 |
| 804 | Under  4½  Assists | -155 |
| Rot | Jared Butler (BAY) Total 3 Points Field Goals | Moneyline |
| --- | --- | --- |
| 805 | Over  2½  3Pt FGs | +120 |
| 806 | Under  2½  3Pt FGs | -150 |
| Rot | Davion Mitchell (BAY) Total Points | Moneyline |
| --- | --- | --- |
| 807 | Over  14½  Points | -110 |
| 808 | Under  14½  Points | -120 |
| Rot | Davion Mitchell (BAY) Total Assists | Moneyline |
| --- | --- | --- |
| 809 | Over  5½  Assists | -120 |
| 810 | Under  5½  Assists | -110 |
| Rot | Davion Mitchell (BAY) Total 3 Points Field Goals | Moneyline |
| --- | --- | --- |
| 811 | Over  2½  3Pt FGs | +160 |
| 812 | Under  2½  3Pt FGs | -190 |
| Rot | MaCio Teague (BAY) Total Points | Moneyline |
| --- | --- | --- |
| 813 | Over  15½  Points | -115 |
| 814 | Under  15½  Points | -115 |
| Rot | MaCio Teague (BAY) Total 3 Points Field Goals | Moneyline |
| --- | --- | --- |
| 815 | Over  2½  3Pt FGs | +140 |
| 816 | Under  2½  3Pt FGs | -170 |
| Rot | Mark Vital (BAY) Total Rebounds | Moneyline |
| --- | --- | --- |
| 817 | Over  4½  Rebounds | -135 |
| 818 | Under  4½  Rebounds | +105 |
| Rot | Joel Ayayi (GON) Total Points | Moneyline |
| --- | --- | --- |
| 901 | Over  13½  Points | Ev |
| 902 | Under  13½  Points | -130 |
| Rot | Joel Ayayi (GON) Total 3 Point Field Goals | Moneyline |
| --- | --- | --- |
| 903 | Over  1½  3Pt FGs | +115 |
| 904 | Under  1½  3Pt FGs | -145 |
| Rot | Joel Ayayi (GON) Total Rebounds | Moneyline |
| --- | --- | --- |
| 905 | Over  6½  Rebounds | -120 |
| 906 | Under  6½  Rebounds | -110 |
| Rot | Corey Kispert (GON) Total Points | Moneyline |
| --- | --- | --- |
| 907 | Over  16½  Points | -120 |
| 908 | Under  16½  Points | -110 |
| Rot | Corey Kispert (GON) Total 3 Point Field Goals | Moneyline |
| --- | --- | --- |
| 909 | Over  2½  3Pt FGs | -135 |
| 910 | Under  2½  3Pt FGs | +105 |
| Rot | Corey Kispert (GON) Total Rebounds | Moneyline |
| --- | --- | --- |
| 911 | Over  5½  Rebounds | +105 |
| 912 | Under  5½  Rebounds | -135 |
| Rot | Andrew Nembhard (GON) Total Points | Moneyline |
| --- | --- | --- |
| 913 | Over  9½  Points | -125 |
| 914 | Under  9½  Points | -105 |
| Rot | Andrew Nembhard (GON) Total Assists | Moneyline |
| --- | --- | --- |
| 915 | Over  4½  Assists | -140 |
| 916 | Under  4½  Assists | +110 |
| Rot | Andrew Nembhard (GON) Total 3 Point Field Goals | Moneyline |
| --- | --- | --- |
| 917 | Over  1½  3Pt FGs | +175 |
| 918 | Under  1½  3Pt FGs | -215 |
| Rot | Drew Timme (GON) Total Points | Moneyline |
| --- | --- | --- |
| 919 | Over  21½  Points | -120 |
| 920 | Under  21½  Points | -110 |
| Rot | Drew Timme (GON) Total Assists | Moneyline |
| --- | --- | --- |
| 921 | Over  3½  Assists | -110 |
| 922 | Under  3½  Assists | -120 |
| Rot | Jalen Suggs (GON) Total Points | Moneyline |
| --- | --- | --- |
| 923 | Over  15½  Points | -105 |
| 924 | Under  15½  Points | -125 |
| Rot | Jalen Suggs (GON) Total Assists | Moneyline |
| --- | --- | --- |
| 925 | Over  5½  Assists | Ev |
| 926 | Under  5½  Assists | -130 |
| Rot | Jalen Suggs (GON) Total 3 Point Field Goals | Moneyline |
| --- | --- | --- |
| 927 | Over  1½  3Pt FGs | +105 |
| 928 | Under  1½  3Pt FGs | -135 |
| Rot | First To Score 10 Points | Moneyline |
| --- | --- | --- |
| 2501 | Baylor     | +110 |
| 2502 | Gonzaga     | -140 |
| Rot | First To Score 20 Points | Moneyline |
| --- | --- | --- |
| 2503 | Baylor     | +120 |
| 2504 | Gonzaga     | -150 |
| Rot | Last To Score | Moneyline |
| --- | --- | --- |
| 2507 | Baylor     | -115 |
| 2508 | Gonzaga     | -115 |
| Rot | Double Result | Moneyline |
| --- | --- | --- |
| 2510 | Baylor - Baylor     | +260 |
| 2511 | Tie - Baylor     | +2500 |
| 2512 | Gonzaga - Baylor     | +700 |
| 2513 | Baylor - Gonzaga     | +550 |
| 2514 | Tie - Gonzaga     | +2000 |
| 2515 | Gonzaga - Gonzaga     | -110 |
| Rot | Winning Margin | Moneyline |
| --- | --- | --- |
| 2525 | Baylor to win by 1-2 pts     | +1000 |
| 2526 | Baylor to win by 3-6 pts     | +650 |
| 2527 | Baylor to win by 7-9 pts     | +1200 |
| 2528 | Baylor to win by 10-13 pts     | +1200 |
| 2529 | Baylor to win by 14-16 pts     | +2500 |
| 2530 | Baylor to win by 17-20 pts     | +2500 |
| 2531 | Baylor to win by 21 or more pts     | +2200 |
| 2532 | Gonzaga to win by 1-2 pts     | +950 |
| 2533 | Gonzaga to win by 3-6 pts     | +475 |
| 2534 | Gonzaga to win by 7-9 pts     | +700 |
| 2535 | Gonzaga to win by 10-13 pts     | +650 |
| 2536 | Gonzaga to win by 14-16 pts     | +1100 |
| 2537 | Gonzaga to win by 17-20 pts     | +1100 |
| 2538 | Gonzaga to win by 21 or more pts     | +700 |
| Rot | Highest Scoring Half | Moneyline |
| --- | --- | --- |
| 2541 | 1st Half     | +150 |
| 2542 | 2nd Half     | -200 |
| 2543 | Tie     | +4000 |
| Rot | Game Total | Moneyline |
| --- | --- | --- |
| 2544 | Odd     | -115 |
| 2545 | Even     | -115 |
| Rot | 1st Half Winning Margin | Moneyline |
| --- | --- | --- |
| 2546 | Baylor to win by 1-3 pts     | +600 |
| 2547 | Baylor to win by 4-6 pts     | +750 |
| 2548 | Baylor to win by 7-9 pts     | +1100 |
| 2549 | Baylor to win by 10-12 pts     | +1800 |
| 2550 | Baylor to win by 13-15 pts     | +3000 |
| 2551 | Baylor to win by 16 or more pts     | +3000 |
| 2552 | Gonzaga to win by 1-3 pts     | +475 |
| 2553 | Gonzaga to win by 4-6 pts     | +500 |
| 2554 | Gonzaga to win by 7-9 pts     | +600 |
| 2555 | Gonzaga to win by 10-12 pts     | +800 |
| 2556 | Gonzaga to win by 13-15 pts     | +1200 |
| 2557 | Gonzaga to win by 16 or more pts     | +1000 |
| 2558 | Tie     | +1400 |
| Rot | 1st Half Race to 25 Points | Moneyline |
| --- | --- | --- |
| 2560 | Baylor     | +125 |
| 2561 | Gonzaga     | -175 |
| 2562 | Neither     | +6500 |
| Rot | 1st Half Race to 30 Points | Moneyline |
| --- | --- | --- |
| 2563 | Baylor     | +130 |
| 2564 | Gonzaga     | -180 |
| 2565 | Neither     | +2500 |
| Rot | 1st Half Race to 35 Points | Moneyline |
| --- | --- | --- |
| 2566 | Baylor     | +155 |
| 2567 | Gonzaga     | -145 |
| 2568 | Neither     | +550 |
| Rot | 1st Half Race to 40 Points | Moneyline |
| --- | --- | --- |
| 2569 | Baylor     | +260 |
| 2570 | Gonzaga     | +125 |
| 2571 | Neither     | +160 |
| Rot | 1st Half Double Chance | Moneyline |
| --- | --- | --- |
| 2572 | Baylor or Draw     | +120 |
| 2573 | Gonzaga or Draw     | -210 |
| 2574 | Baylor or Gonzaga     | -2800 |
| Rot | 1st Half Total | Moneyline |
| --- | --- | --- |
| 2580 | Odd     | -115 |
| 2581 | Even     | -115 |
- Dan Shapiro, Gambling911.ocm