YouTubers Being Banned for Promoting Online Poker Sites
Published on:
Jun/02/2019
In a single evening, three popular YouTuber poker pros had their videos removed from the social media platform for promoting online poker rooms.  In one of these cases, the poker player had his entire channel removed.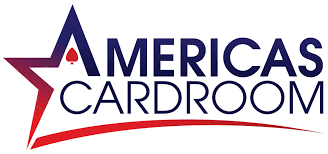 *Up to $1000 signup bonus
*Free play available
*Participate in the $5 million guaranteed tournament
*Six Plus Holdem available
*Get a shot of the $100,000 with Jackpot Poker
*Compatible on your mobile device
*Downloads not necessary


LEARN MORE HERE
The affected players include Jaime Staples, who tweeted out this weekend:
6 videos taken down from YouTube in the last 20 minutes. Is this the end of online poker on YouTube? Four more since I started this tweet. At a total loss. Built this channel for 4 years
He would later tweet out:
Poker YouTube Pocalypse update. 134 videos gone. 24 vlog channel, 110 poker channel.
There is no mistaking this was no accident.
This was the noticed he received. 
Mr. Staples, your content violated YouTube's Community Guidelines and has been removed.
YouTube goes onto explain further:
Content intended to sell certain regulated goods and services is not allowed. This includes directly selling or providing links to sites that them (sic)
YouTube goes onto specifically name online casinos along with nicotine and alchohol.
Andrew Neeme and Elias Gutierrez (AKA SinKarma) also had their videos promoting online poker sites purged from the site.
Elias' entire channel was yanked. "My Japanese girlfriend and why I am a poker player" was described by Elias as "the most family-friendly video I've done in my life."
- Nagesh Rath, Gambling911.com