A popular poker pro has been accused of cheating.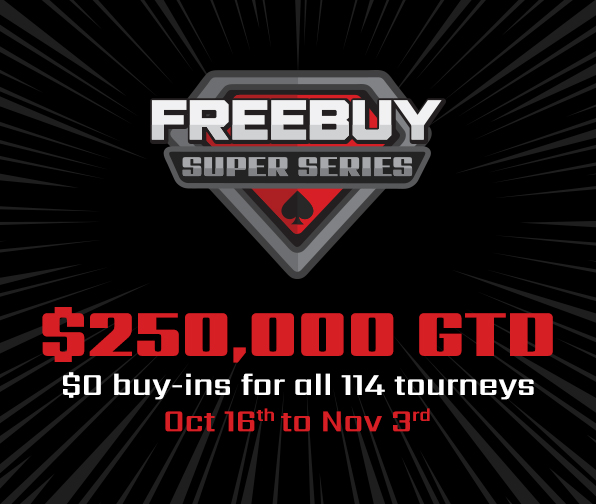 *Free Buy Super Series features in all tourneys October 16 thru November 3
*$5 Million guaranteed tournaments available throughout the year
*200% signup bonus up to $1000
*US friendly
LEARN MORE HERE
The player in question is one Mike Postle.  He's a regular at the Stones Gambling Hall poker room in Northern California.  Veronica Brill (aka "Angry Polak") initially made the cheating accusations, referencing a live stream.
You take that player off the stream while you launch a proper, objective, investigation done by a third-party. Once it's shown that the player has not been cheating you make your investigation public and let the player back onto the stream.

— Veronica 2.0 (@Angry_Polak) September 28, 2019
A member of the TwoPlusTwo.com posting forum started the conversation there that quickly turned into 121 pages in just under a week's period.
Surprised nobody has jumped on this to post here...
On Twitter yesterday I believe Mike Postle is being accused of cheating on Livestream. Not much proof (that has been shown) besides a lot of speculative hands. Will link the YouTube videos below.
Thoughts? The lines he takes are absolutely absurd but I don't see how he could be pulling this off.
And indeed, Twitter has been lighting up with this story.  There are even Mike Postle parody accounts popping up.
Here's the other side of this Mike Postle coin. People like my dumbass watched & studied this guy 4 months trying 2 improve their game..I can't be only one. How I didn't see this a long time ago makes me wanna go get a job at fuckin Home Depot. My game is in the toilet. Thx, mike

— Royale Flush With Cheese (@DonkCheadle) October 2, 2019
This Mike Postle story is the most interesting/horrifying story I've ever seen in poker.

Imagine studying so hard working your way up and every time you took a shot in that game you got lost

Is any evidence proving his innocence? Please share, it doesn't look good for Mike.

— Kevin Martin (@KevinRobMartin) October 1, 2019
I can't get enough of this Mike Postle story. There's no way he wasn't cheating and just happens to be the "luckiest guy on the planet" with his playing style that regularly defies the odds. No way.

— Chris Okrainetz (@chrisokrainetz) October 4, 2019
To those claiming a lack of evidence here's a reminder of just how far we've come in this process over 4 days & how much objectivity was prioritized... pic.twitter.com/n0pnIP2rjY

— Matt Berkey (@berkey11) October 3, 2019
Just to throw some more gasoline on the Postle fire - in Late July he played a game against a guy who was suffering from terminal cancer and was playing likely one of his last games of poker before opting for medically assisted suicide. Postle used the occult that night.

— Haralabos Voulgaris (@haralabob) October 4, 2019
- Nagesh Rath, Gambling911.com