Poker News Updates October 24, 2019
Published on:
Oct/23/2019
Welcome to our new Poker News blog, all the latest tournament, player and juicy stories related to the game for this day October 24, 2019.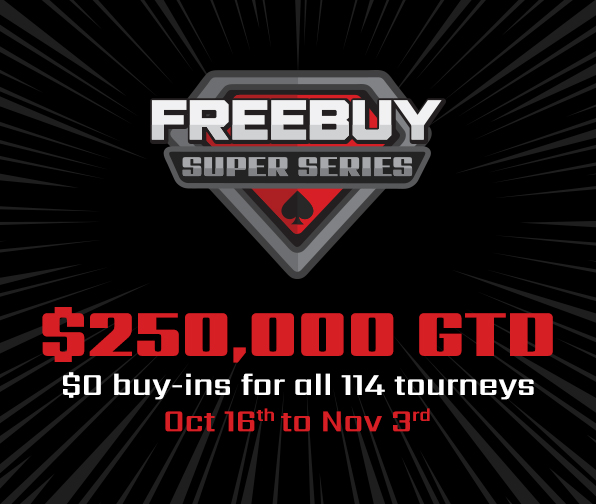 *Free Buy Super Series features in all tourneys October 16 thru November 3
*$5 Million guaranteed tournaments available throughout the year
*200% signup bonus up to $1000
*US friendly
LEARN MORE HERE
12:55 pm - PartyPoker Pro Warns "There is a Fake Me Going Around Net"
Be careful out there. This is not me. #scam #scammers https://t.co/I1PStF701p

— Jaime Staples (@jaimestaples) October 20, 2019
12:01 am - Deaf Poker Champ Can Hear
Controversy is brewing around the Deaf Poker Australia (DPA) Championship after it was revealed that the winner, Chris Smitton, is only deaf in one ear.
He beat out around 100 other players and earned $3300 in prize money for his win.
After Smitton's win was announced, Deaf Poker Australia members took to social media to criticise him.
Entrant Damo Barrett wrote on his Facebook page:
"Congratulations to all the players except Chris Smitton. Thought the main event was for deaf and HOH (hard of hearing) only?".
GamblingNews.com reports:
Players became somewhat suspicious when the runners introduced themselves using sign language, while Smitton refrained. Instead, he pointed at his ear near which he has a tattoo of a mute symbol. However, it was only after his win that other DPA members called him out over the severity of his condition.
DPA rules that the players must "demonstrate a minimum of moderate hearing loss via an audiogram or medical certificate". Smitton is profoundly deaf in his right ear while being slightly deaf in his left ear.
The DPA has stated that it will launch an investigation into the issue.   The organization will likely to have consult with doctors.
- Ace King, Gambling911.com