Welcome to our new Poker News blog, all the latest tournament, player and juicy stories related to the game for this day October 21, 2019.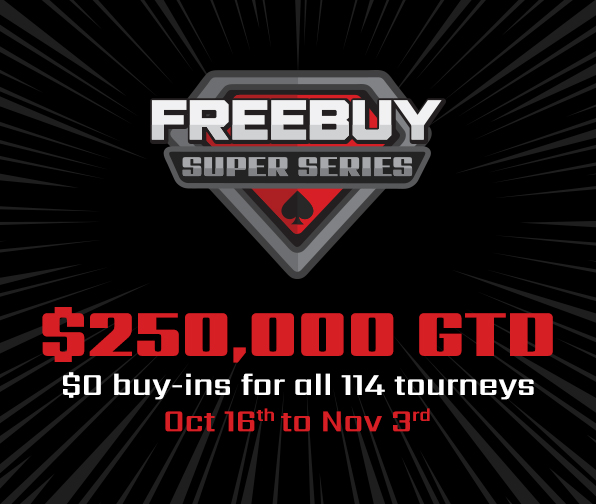 *Free Buy Super Series features in all tourneys October 16 thru November 3
*$5 Million guaranteed tournaments available throughout the year
*200% signup bonus up to $1000
*US friendly
LEARN MORE HERE
6:08 pm ET - Party Poker is scrapping the majority of satellites that feed into specific tournaments and replacing them with satellites in which you win tournament dollars.
In the past, Party Poker has come in for a little criticism about the way the site manages its tournament satellites and only awards tickets for specifically target events with a shelf life of between seven and twenty-eight days. To be fair to the site, it has hardly kept the expiry dates a secret, and targeted satellites help "high risk" events meet their guarantees – which encourages the site to put on more. Source: PokerNewReport
1:18 pm ET - Reality Check: Postle Not the Only Cheater in the Game of Poker
Reality Check: Mike Postle Isn't the Only Player Cheating on Poker Live-Streams https://t.co/NMYIGlsF7Y via @CardsChat

— Man of the Falls (@Manofthefalls) October 21, 2019
1:05 pm ET - This poker dealer dressed up as a Chippendale at a Ladies poker tournament.  Some found it offensive, others found it …. well….just downright creepy.
I'm not really sure how @CM_Poker @BattleOfMalta think this is an acceptable gimmick for a ladies event. I, like most of the ladies here find this demeaning for both the players and the dealers! pic.twitter.com/1evp783HIh

— Daiva Byrne (@baltic_blonde) October 20, 2019
I've not been legitimately surprised like this in a while. This was a very poor decision on so many levels.

— Kara Scott (@KaraOTR) October 21, 2019
WTF??? That's just embarrassing. How can anyone have seriously thought that was a good idea!! Very very poor who ever was responsible. Think an apology to all the players is in order

— Paul Romain (@Paul_Romain) October 20, 2019
- Ace King, Gambling911.com