Was it Just an Accident? Phil Hellmuth's Chips Swiped on Break at WSOP
Published on:
Jun/19/2022
PokerNews Jon Sofen attempted to clear the air on what exactly happened with Phil "The Poker Brat" Hellmuth's disappearing chips during a poker break at this year's World Series of Poker.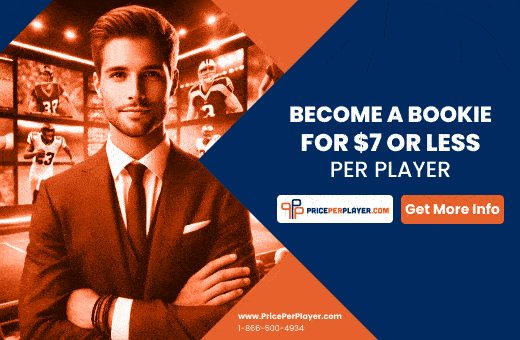 A surveillance camera was used to determine that Hellmuth did have a stack of chips in play prior to leaving the table at the Event #38: $10,000 No-Limit 2-7 Single Draw Championship.
"We went on break and I'm kind of smart, I knew it was going to take them a while, so I went to the bathroom, but I left my chips in a rack and then Scott Seiver said leave Phil's chips in a rack. And then one of the other players took them and put them in his stack," Hellmuth said in an interview with Poker News.
Hellmuth understood this to be "a complete accident".
The other player in question was Farzad Bonyadi, for whom Hellmuth referred to as a "class guy".
The WSOP staff would later confirm that Hellmuth had 135,000 chips removed and placed upon Bonyadi's stack.  It was not immediately known as to why the chips were merged.
Hellmuth holds the record for most WSOP bracelets won (16).
Negreanu Talks Attempted Blackmail
Daniel Negreanu, poker's biggest money earner, revealed last week that an individual had left threatening messages accusing him of leaving his family to go live the high life in Las Vegas.
That message went into more specifics.
"I'm going to go public with what you did to your family in Lake Havasu. That was fucked – I know your little secret; the whole world is going to know!"
Phil Hellmuth later received a text that apparently read: "Phil, give me a call if you want to expose Daniel Negreanu. We can talk money. I have proof."
Negreanu says he is not even familiar with Lake Havasu or where it was even located.  It's in Arizona.
He did recall previous accusations pertaining to the mysterious Lake Havasu.
Negreanu played the clip as part of his popular Vegas WSOP vlog.
"I really am calling you... I want to let you know what happened after you left Lake Havasu, alright, you have a right to know...," the crazy clip begins.
Day 9 Vlog is a CRAZY one but maybe it's just the distraction I needed to get my 2022 WSOP going the right direction. LIVE in 25 minutes!https://t.co/Y6wH8Y5shJ

— Daniel Negreanu (@RealKidPoker) June 9, 2022
The clip continues.
"I just thought you'd want to know what happened to your other family that got abandoned. I got all kinds of people trying to hit me up to make this go public, but I'm giving you a chance to make it right, man, just you know what I mean.
Despite wishing Daniel well on his successes, the caller adds: "It's kind of fucked up you just left your family ...I'm like kind of grieving over it because I had to watch them cry outside my window from my bedroom for you."
Then the extortion attempt:  "But I believe you don't want me to go public with it, so maybe you should give me a call back on this phone because I'm getting all kinds of...comments...hell, Hellmuth really wants me in, so they really want to use it against you.
"They really want to pay me, but I'm giving you a chance for me not to go public, and you pay me off, whatever, I'll keep quiet about it, I'll sign a contract, but let me know. Okay, Dan."
Negreanu has contemplated getting the FBI involved.
As if that weren't enough, "Kid Poker" was also accosted and accused of "vaxxing innocent babies" by a conspiracy theorist.
Millionaire Maker Heads Into Day 3
The very popular WSOP Millionaire Maker with its colorful history carries into a third day with South Korea's Steve Yea leading the chip stack following the conclusion of Day 1B.
Yeah has $1,669,553 in lifetime earnings on the live tournament circuit.
4,429 took part in Saturday's play. This was dwindled down to 963.
Kathy Liebert, Robert Mizrachi and inaugural Wynn Millions champion Andrew Moreno were among the notables participating in this year's Millionaire Maker event.
Elsewhere, Justin Pechie won Event #34: $1,500 Freezeout No-Limit Hold'em for $364,899 and was awarded his second WSOP bracelet while first-time bracelet winner Ali Eslami took down Event #36: $1,500 Seven Card Stud Hi-Lo 8 or Better for $135,260.
- Nagesh Rath, Gambling911.com