Penn National Sets Up Unusual Betting Policy for Barstool Sports Big Personalities
Published on:
Mar/13/2023
Penn National fully acquired Barstool Sports last month but still hasn't quite figured out how to handle Barstool colorful founder Dave Portnoy as well as other big - and loud - personalities.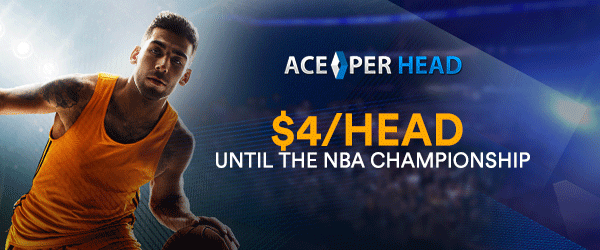 In order to break into the Massachusetts sports betting market, Penn seemingly had to cut ties with Portnoy.  It seems the company wants its cake and to eat it too however.
Penn National's stance:
"All the Barstool employees now become part of PENN, except for those who will be operating on loan-out agreements."
Getting rid of Portnoy in particular essentially makes Barstool Sports irrelevant.  The whole idea behind purchasing Barstool Sports was to tap into a massive database of sports fans and Portnoy followers.  Penn National said so much.
"Barstool is a proven, powerful media brand with an authentic voice and vast, loyal audience that provides us with a strong top of funnel for new customer acquisition and organic cross-selling opportunities across our growing interactive division," Penn Entertainment Inc. CEO Jay Snowden said in a statement on Friday.
Barstool was founded in 2003 by Dave Portnoy as a free sports and gambling newspaper. It is now a digital platform that covers sports, lifestyle, and entertainment with more than 200 million followers.
If recent history is any indication (witness the closure of popular one-time third largest daily fantasy sports brand Monkey Knife Fight by Bally's only two years ago), Penn National could ultimately turn its back on Portnoy's extremely loyal flock.
Over the weekend, Portnoy voiced his displeasure with the new Barstool Sports betting platform delay in going live in his home state of Massachusetts.   He and the crew prepared for the launch during a live stream.
"Hey @BSSportsbook when am I gonna be able to bet in Mass? I heard 10am. Still can't bet. Waiting on you. Let's go".
For now Portnoy is "affiliated" with BarStool Sports, but he's not an employee per se. He's on a "loan-out agreement" along with Katz and a handful of others.
This can't end well.
On Sunday, Portnoy appeared to mock the whole "gamble responsibly" advisory pushed by nearly all the regulated sports betting websites.
Portnoy tweeted the same message "Always gamble responsibly" while uploading a bet ticket with a $25,000 wager.   It's a parlay too, so Penn National might like that at least.   But the tweet has got to be giving Massachusetts regulators cardialgia.
Back on the horse. Always gamble responsibly. #BarstoolSportsbook https://t.co/b3IUCRqLqo pic.twitter.com/fnDS19EMjF

— Dave Portnoy (@stoolpresidente) March 12, 2023
That parlay was a losing bet as Princeton beat Yale outright with the Portnoy parlay having Yale to win on the moneyline.
The Barstool Sports website is still everything Dave and features plenty of provocative stories, including maids getting paid $300 an hour to walk around with their breasts sticking out.
The sportsbook?  It still features an image of Portnoy.  That's about the extent of it.
- Jagajeet Chiba, Gambling911.com