Tokyo Olympics Women's Swimming 4x100m Freestyle Relay favorite country to win the gold is Australia and with a steep price tag of -1400.
Team USA will get some action at +450 for a payout of $450 on a $100 bet.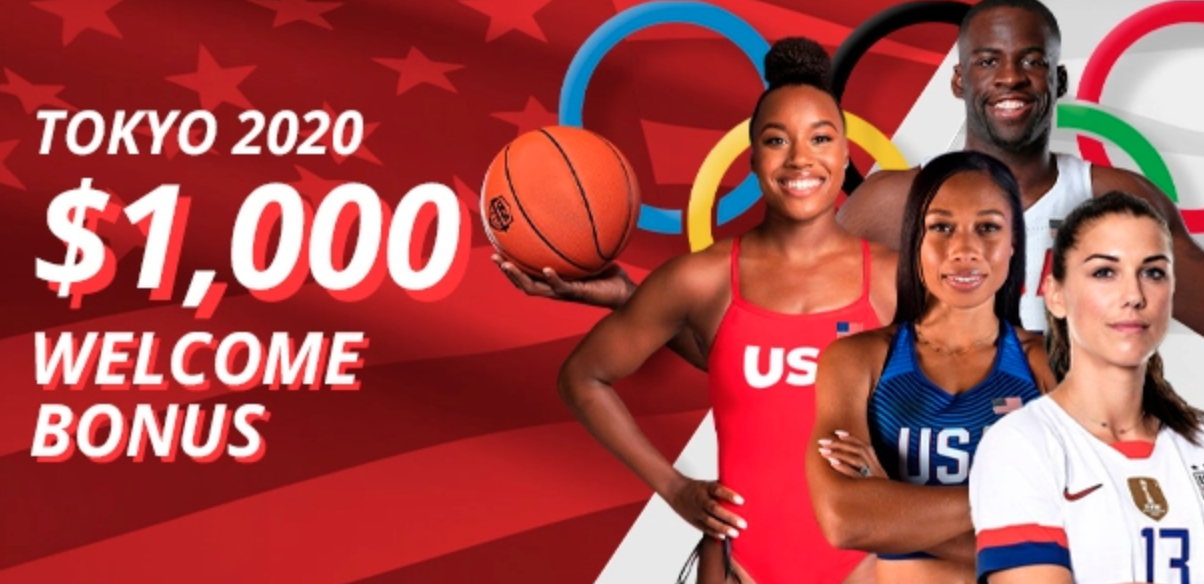 Rounding out the pack is Canada and Great Britain, each at +1400.
The Australians have Ariarne Titmus.  She's listed at -300 odds to win the 400M Freestyle.
Here are more Women's swimming odds for the Tokyo Olympics:
Swimming : Olympics 2020 Swimming Women
Sat, Jul 24, 2021 EST
| Rot | To Win Tokio Olympics 2020 Swimming 400M Individual Medley Women | Moneyline |
| --- | --- | --- |
| 29100 | Katinka Hosszu     | -110 |
| 29101 | Yui Ohashi     | +275 |
| 29102 | Ye Shiwen     | +375 |
| 29103 | Emma Weyant     | +400 |
| 29104 | Hali Flickinger     | +600 |
| Rot | To Win Tokio Olympics 2020 Swimming 4x100M Freestyle Relay Women | Moneyline |
| --- | --- | --- |
| 29250 | Australia Women     | -1400 |
| 29251 | USA Women     | +450 |
| 29252 | Canada Women     | +1400 |
| 29253 | Great Britain Women     | +1400 |
| Rot | To Win Tokio Olympics 2020 Swimming 100M Butterfly Women | Moneyline |
| --- | --- | --- |
| 29650 | Torri Huske     | +110 |
| 29651 | Zhang Yufei     | +180 |
| 29652 | Margaret MacNeil     | +325 |
| 29653 | Emma McKeon     | +600 |
| 29654 | Claire Curzan     | +1000 |
Sun, Jul 25, 2021 EST
| Rot | To Win Tokio Olympics 2020 Swimming 100M Breaststroke Women | Moneyline |
| --- | --- | --- |
| 29001 | Lilly King     | -375 |
| 29002 | Lydia Jacoby     | +275 |
| 29003 | Yulia Efimova     | +750 |
| 29004 | Sophie Hansson     | +900 |
| 29005 | Tatjana Schoenmaker     | +1000 |
| Rot | To Win Tokio Olympics 2020 Swimming 400M Freestyle Women | Moneyline |
| --- | --- | --- |
| 29050 | Ariarne Titmus     | -300 |
| 29051 | Katie Ledecky     | +190 |
| 29052 | Ajna Kesely     | +950 |
| Rot | To Win Tokio Olympics 2020 Swimming 100M Backstroke Women | Moneyline |
| --- | --- | --- |
| 29150 | Kaylee McKeown     | -125 |
| 29151 | Regan Smith     | +225 |
| 29152 | Kylie Masse     | +285 |
| 29153 | Kathleen Dawson     | +1200 |
Mon, Jul 26, 2021 EST
| Rot | To Win Tokio Olympics 2020 Swimming 200M Freestyle Women | Moneyline |
| --- | --- | --- |
| 29200 | Ariarne Titmus     | -350 |
| 29201 | Federica Pellegrini     | +300 |
| 29202 | Katie Ledecky     | +375 |
| 29203 | Emma McKeon     | +800 |
| Rot | To Win Tokio Olympics 2020 Swimming 1500M Freestyle Women | Moneyline |
| --- | --- | --- |
| 29350 | Katie Ledecky     | -400 |
| 29351 | Simona Quadarella     | +300 |
| 29352 | Maddy Gough     | +650 |
| 29353 | Wang Jianjiahe     | +800 |
| 29354 | Sarah Kohler     | +900 |
| Rot | To Win Tokio Olympics 2020 Swimming 200M Individual Medley Women | Moneyline |
| --- | --- | --- |
| 29600 | Katinka Hosszu     | -120 |
| 29601 | Kaylee McKeown     | +115 |
| 29602 | Yui Ohashi     | +325 |
| 29603 | Ye Shiwen     | +800 |
| 29604 | Sydney Pickrem     | +800 |
Tue, Jul 27, 2021 EST
| Rot | To Win Tokio Olympics 2020 Swimming 200M Butterfly Women | Moneyline |
| --- | --- | --- |
| 29400 | Zhang Yufei     | Ev |
| 29401 | Hali Flickinger     | +235 |
| 29402 | Suzuka Hasegawa     | +350 |
| 29403 | Boglarka Kapas     | +700 |
| 29404 | Regan Smith     | +1100 |
Wed, Jul 28, 2021 EST
| Rot | To Win Tokio Olympics 2020 Swimming 4x200M Freestyle Relay Women | Moneyline |
| --- | --- | --- |
| 29300 | Australia Women     | -500 |
| 29301 | USA Women     | +300 |
| 29302 | China Women     | +600 |
| 29303 | Canada Women     | +800 |
| Rot | To Win Tokio Olympics 2020 Swimming 100M Freestyle Women | Moneyline |
| --- | --- | --- |
| 29450 | Emma McKeon     | -110 |
| 29451 | Cate Campbell     | +300 |
| 29452 | Penny Oleksiak     | +600 |
| 29453 | Zhang Yufei     | +1000 |
| 29454 | Sarah Sjostrom     | +1100 |
| Rot | To Win Tokio Olympics 2020 Swimming 200M Breaststroke Women | Moneyline |
| --- | --- | --- |
| 29500 | Tatjana Schoenmaker     | -125 |
| 29501 | Yulia Efimova     | +225 |
| 29502 | Anne Lazor     | +450 |
| 29503 | Molly Renshaw     | +550 |
| 29504 | Evgeniia Chikunova     | +650 |
| 29505 | Lilly King     | +750 |
| Rot | To Win Tokio Olympics 2020 Swimming 200M Backstroke Women | Moneyline |
| --- | --- | --- |
| 29550 | Kaylee McKeown     | -350 |
| 29551 | Margherita Panziera     | +500 |
| 29552 | Rhyan White     | +550 |
| 29553 | Kylie Masse     | +500 |
| 29554 | Emily Seebohm     | +1000 |
| 29555 | Phoebe Bacon     | +1000 |
Thu, Jul 29, 2021 EST
| Rot | To Win Tokio Olympics 2020 Swimming 800M Freestyle Women | Moneyline |
| --- | --- | --- |
| 29700 | Katie Ledecky     | -400 |
| 29701 | Ariarne Titmus     | +350 |
| 29702 | Simona Quadarella     | +500 |
| 29703 | Wang Jianjiahe     | +1500 |
Fri, Jul 30, 2021 EST
| Rot | To Win Tokio Olympics 2020 Swimming 4x100M Medley Relay Women | Moneyline |
| --- | --- | --- |
| 29750 | USA Women     | -200 |
| 29751 | Australia Women     | +150 |
| 29752 | Canada Women     | +650 |
| Rot | To Win Tokio Olympics 2020 Swimming 50M Freestyle Women | Moneyline |
| --- | --- | --- |
| 29800 | Emma McKeon     | +300 |
| 29801 | Cate Campbell     | +300 |
| 29802 | Sarah Sjostrom     | +350 |
| 29803 | Ranomi Kromowidjojo     | +350 |
| 29804 | Liu Xiang     | +650 |
| 29805 | Pernille Blume     | +500 |
| 29806 | Simone Manuel     | +650 |
| 29807 | Abbey Weitzeil     | +1000 |
Mon, Aug 02, 2021 EST
| Rot | To Win Tokio Olympics 2020 Swimming 10KM Marathon Women | Moneyline |
| --- | --- | --- |
| 29850 | Xin Xin     | +250 |
| 29851 | Ana Marcela Cunha     | +300 |
| 29852 | Haley Anderson     | +400 |
| 29853 | Rachele Bruni     | +500 |
| 29854 | Sharon Van Rouwendaal     | +500 |
- Dan Shapiro, Gambling911.com