Gambling911.com has your Ortega vs. Jung fight odds for Saturday October 17.  You can bet this fight and others at Jazz Sports.  Claim Your Welcome Bonus - Maximum $1000 - USE BONUS CODE: G911 - Betting Limits range from $10 to $1000+.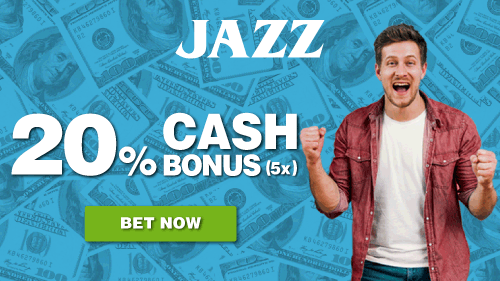 Brian Ortega comes in at +160.  Chan Sung Jung is the favorite at -200.  We also list a number of prop bets for Fight Island 6 below.
This one is also known as FC Fight Night: Ortega vs. The Korean Zombie.   The undercards get underway at 7 pm EST.
A featherweight bout between former UFC Featherweight Championship challengers Brian Ortega and Chan Sung Jung was initially to take place December 2019.  However, Ortega was forced to pull out due to a knee injury and was replaced by former UFC Lightweight Champion Frankie Edgar.
Scroll down for props....available for betting here
B Ortega vs C S Jung Sat, Oct 17, 2020 EST
| Rot | Method and Round Betting | Moneyline |
| --- | --- | --- |
| 2021 | B Ortega by KO,TKO,DQ and Round 1     | +2000 |
| 2022 | B Ortega by KO,TKO,DQ and Round 2     | +2200 |
| 2023 | B Ortega by KO,TKO,DQ and Round 3     | +3000 |
| 2024 | B Ortega by KO,TKO,DQ and Round 4     | +4500 |
| 2025 | B Ortega by KO,TKO,DQ and Round 5     | +6000 |
| 2026 | B Ortega by Submission and Round 1     | +1000 |
| 2027 | B Ortega by Submission and Round 2     | +1200 |
| 2028 | B Ortega by Submission and Round 3     | +1800 |
| 2029 | B Ortega by Submission and Round 4     | +2500 |
| 2030 | B Ortega by Submission and Round 5     | +4500 |
| 2031 | C S Jung by KO,TKO,DQ and Round 1     | +400 |
| 2032 | C S Jung by KO,TKO,DQ and Round 2     | +550 |
| 2033 | C S Jung by KO,TKO,DQ and Round 3     | +900 |
| 2034 | C S Jung by KO,TKO,DQ and Round 4     | +1400 |
| 2035 | C S Jung by KO,TKO,DQ and Round 5     | +2200 |
| 2036 | C S Jung by Submission and Round 1     | +1400 |
| 2037 | C S Jung by Submission and Round 2     | +2000 |
| 2038 | C S Jung by Submission and Round 3     | +3000 |
| 2039 | C S Jung by Submission and Round 4     | +4500 |
| 2040 | C S Jung by Submission and Round 5     | +6000 |
| 2041 | To Go the Distance     | +200 |
| Rot | Total Rounds | Moneyline |
| --- | --- | --- |
| 2042 | Over  1½  rounds | -200 |
| 2043 | Under  1½  rounds | +165 |
| Rot | Total Rounds | Moneyline |
| --- | --- | --- |
| 2044 | Over  3½  rounds | +165 |
| 2045 | Under  3½  rounds | -200 |
| Rot | Total Rounds | Moneyline |
| --- | --- | --- |
| 2046 | Over  4½  rounds | +210 |
| 2047 | Under  4½  rounds | -270 |
| Rot | Fight Outcome | Moneyline |
| --- | --- | --- |
| 2001 | B Ortega To Win By KO, TKO, DQ or Submission     | +245 |
| 2002 | B Ortega To Win By Decision or Tec. Decision     | +600 |
| 2003 | C S Jung To Win By KO, TKO, DQ or Submission     | -110 |
| 2004 | C S Jung To Win By Decision or Tec. Decision     | +375 |
| 2005 | Draw     | +6000 |
| Rot | Will The Fight Go The Distance | Moneyline |
| --- | --- | --- |
| 2006 | Yes     | +210 |
| 2007 | No     | -325 |
| Rot | Round Betting | Moneyline |
| --- | --- | --- |
| 2008 | B Ortega To Win In Round 1     | +750 |
| 2009 | B Ortega To Win In Round 2     | +900 |
| 2010 | B Ortega To Win In Round 3     | +1400 |
| 2011 | B Ortega To Win In Round 4     | +2200 |
| 2012 | B Ortega To Win In Round 5     | +3000 |
| 2013 | B Ortega To Win By Points     | +600 |
| 2014 | C S Jung To Win In Round 1     | +325 |
| 2015 | C S Jung To Win In Round 2     | +500 |
| 2016 | C S Jung To Win In Round 3     | +800 |
| 2017 | C S Jung To Win In Round 4     | +1200 |
| 2018 | C S Jung To Win In Round 5     | +2000 |
| 2019 | C S Jung To Win By Points     | +375 |
| 2020 | Draw     | +6000 |