Gambling911.com has your predictions for the Oregon vs. Virginia game along with the

latest odds

.
Oregon - Ehab Amin sparked Oregon out of a long drought to start the second half and the Ducks became the lone double-digit seed to advance to the Sweet 16 by beating UC Irvine 73-54 on Sunday night.
Virginia - Virginia finally breezed through an NCAA Tournament game and beat Oklahoma 63-51 on Sunday night to advance to the Sweet 16.
Predictions
ESPN.com:  "The Giant Killer model doesn't give Oregon much of a chance against mighty Virginia, and on paper, it's easy to see why. For the balance of the season, the Ducks showed limited ability on offense, and in particular, the perimeter shooting of Dana Altman's team left something to be desired.
Tournament Challenge 2019
"Truth in advertising, however, requires us to point out that the news has been much better for Oregon on that side of the ball in this recent stretch of neutral-floor basketball spanning the Pac-12 and NCAA tournaments. Over the past six games, Oregon has been accurate from both sides of the arc, while scoring 1.15 points per possession against four Pac-12 opponents, plus Wisconsin and UC Irvine.
"As long as we're incorporating insights from recent basketball, you might also remember the Cavaliers bowing out of the ACC tournament against Florida State. The defining quality of the Seminoles is size, and that is one trait Oregon also has in abundance. Altman confronts you with, in effect, Payton Pritchard and four guys who are all 6-foot-9.
"Moreover, Oregon has been both good and fortunate during this current run, as opponents have combined to convert just 23 percent of their 3s. The one opponent that did shoot well from the outside, Arizona State, took the Ducks to overtime before losing 79-75.
"Bottom line: The GK model isn't wild about Oregon's win probability, but given Oregon's 11th-hour turnaround, an upset here wouldn't be completely crazy."
Action vs. Line Movement
This one is fluctuating between UVA -8 and -8.5 but trending towards -9.  Action though is heavy on the spread towards the Ducks at 85%, an indication that the books may be high on the Cavs as betting is being encouraged on Oregon.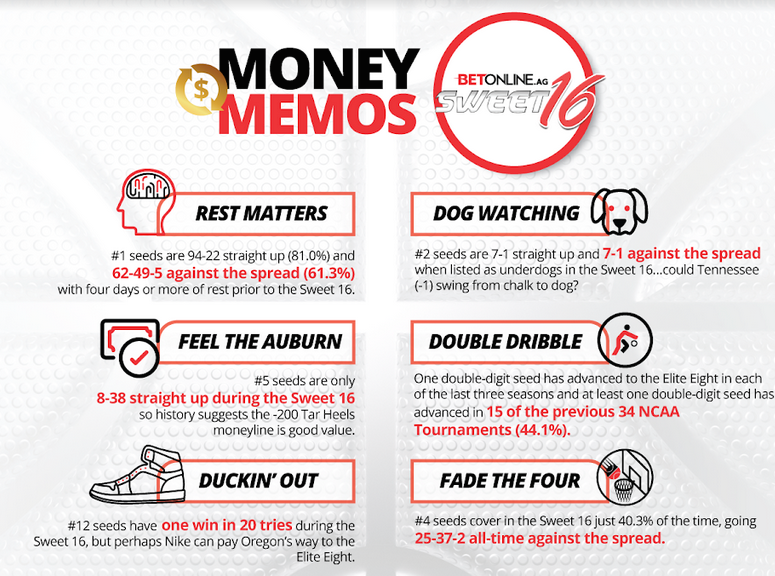 - Mary Montgomery, Gambling911.com