The colossal OSS Super Series Cub3d returns to Americas Cardroom for a 7th time with over $13 Million in total guarantees. The OSS Cub3d features four weeks of incredible online poker tournaments for every type of player.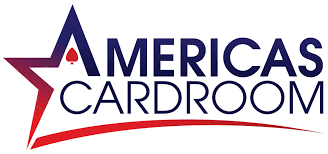 *Up to $1000 signup bonus
*Free play available
*Participate in the $5 million guaranteed tournament
*$2,650 buy-in or qualify for online satellites and get in free
*Six Plus Holdem now available
*Get a shot of the $100,000 with Jackpot Poker
*Compatible on your mobile device
*Downloads not necessary - upgraded website as of June 1, 2019
LEARN MORE HERE
Highlights:
    Over $13 Million GTD across 160 Events
    Featured Event is Day 1C of the $5 Million Venom*
    Three consecutive tournament series (MOSS, OSS, BOSS)
    Two $1,000,000 GTD Main Events
    Lots of affordable satellites to all major events
Mini Online Super Series (July 21st to 28th)
First up is the MOSS, which gives small stakes players the chance to win big without breaking the bank. It features 48 events with more than $990k in guaranteed prize pools and an $88 buy-in $300k GTD Main Event.
Sunday, July 21, 2019$20,000#1MOSS #1 - $20,000 GTD$5 + $0.501:00:00 PM
Sunday, July 21, 2019$60,000#2MOSS #2 - $60,000 GTD$20 + $22:00:00 PM
Sunday, July 21, 2019$125,000#3MOSS #3 - $125,000 GTD$50+53:00:00 PM
Sunday, July 21, 2019$3,000#4MOSS #4 - $3,000 GTD 6-Max$2 + $0.204:00:00 PM
Sunday, July 21, 2019$8,000#5MOSS #5 - $8,000 GTD Hyper Mega Super KO$10 + $10 + $18:00:00 PM
Sunday, July 21, 2019$15,000#6MOSS #6 - $15,000 GTD Hyper Mega Super KO$50 + $50 + $4.509:00:00 PM
Monday, July 22, 2019$8,000#7MOSS #7 - $8,000 GTD 6-Max$3 + $0.303:00:00 PM
Monday, July 22, 2019$40,000#8MOSS #8 - $40,000 GTD$20 + $23:30:00 PM
Monday, July 22, 2019$4,000#9MOSS #9 - $4,000 GTD$3 + $0.306:00:00 PM
Monday, July 22, 2019$10,000#10MOSS #10 - $10,000 GTD$8 + $0.807:00:00 PM
Monday, July 22, 2019$20,000#11MOSS #11 - $20,000 GTD 8-Max$20 + $28:15:00 PM
Tuesday, July 23, 2019$7,000#12MOSS #12 - $7,000 GTD PLO$5 + $0.503:00:00 PM
Tuesday, July 23, 2019$300#13MOSS #13 - $300 GTD 4-Max$0.25 + $0.035:00:00 PM
Tuesday, July 23, 2019$10,000#14MOSS #14 - $10,000 GTD$7 + $0.706:30:00 PM
Tuesday, July 23, 2019$20,000#15MOSS #15 - $20,000 GTD$10 + $17:45:00 PM
Tuesday, July 23, 2019$1,500#16MOSS #16 - $1,500 GTD NLO8 6-Max$2 + $0.209:00:00 PM
Tuesday, July 23, 2019$1,000#17MOSS #17 - $1,000 GTD Hyper MegaStack$1 + $0.0510:15:00 PM
Wednesday, July 24, 2019$8,000#18MOSS #18 - $8,000 GTD KO$5 + $0.503:00:00 PM
Wednesday, July 24, 2019$5,000#19MOSS #19 - $5,000 GTD PLO8 6-Max$8 + $0.805:30:00 PM
Wednesday, July 24, 2019$50#20MOSS #20 - $50 GTD Turbo Megastack$0.10 + $0.016:30:00 PM
Wednesday, July 24, 2019$60,000#21MOSS #21 - $60,000 GTD 8-Max$50 + $57:15:00 PM
Wednesday, July 24, 2019$6,000#22MOSS #22 - $6,000 GTD PLO 6 Max$8 + $0.809:05:00 PM
Wednesday, July 24, 2019$4,000#23MOSS #23 - $4,000 GTD Turbo MegaStack$5 + $0.5010:15:00 PM
Thursday, July 25, 2019$2,500#24MOSS #24 - $2,500 GTD PLO8 6-Max$7 + $0.703:00:00 PM
Thursday, July 25, 2019$50#25MOSS #25 - $50 GTD$0.05 + $0.014:30:00 PM
Thursday, July 25, 2019$4,000#26MOSS #26 - $4,000 GTD$4 + $0.406:00:00 PM
Thursday, July 25, 2019$4,000#27MOSS #27 - $5,000 GTD PLO$7 + $0.707:00:00 PM
Thursday, July 25, 2019$3,000#28MOSS #28 - $3,000 GTD$3 + $0.308:15:00 PM
Thursday, July 25, 2019$1,000#29MOSS #29 - $1,000 GTD Turbo MegaStack$2 + $0.1010:00:00 PM
Friday, July 26, 2019$4,000#30MOSS #30 - $4,000 GTD 6-Max KO$2.50 + $0.253:30:00 PM
Friday, July 26, 2019$6,000#31MOSS #31 - $6,000 GTD$8 + $0.805:00:00 PM
Friday, July 26, 2019$2,000#32MOSS #32 - $2,000 GTD 7 Card Stud $10 + $16:30:00 PM
Friday, July 26, 2019$8,000#33MOSS #33 - $8,000 GTD$5 + $0.507:00:00 PM
Friday, July 26, 2019$50#34MOSS #34 - $50 GTD Hyper Megastack$0.05 + $0.018:45:00 PM
Saturday, July 27, 2019$1,000#35MOSS #35 - $1,000 GTD$0.50 + $0.053:30:00 PM
Saturday, July 27, 2019$8,000#36MOSS #36 - $8,000 GTD$4 + $0.403:30:00 PM
Saturday, July 27, 2019$3,000#37MOSS #37 - $3,000 GTD Super KO$8 + $0.806:00:00 PM
Saturday, July 27, 2019$400#38MOSS #38 - $400 GTD 6-Max$0.50 + $0.057:00:00 PM
Saturday, July 27, 2019$8,000#39MOSS #39 - $8,000 GTD$10 + $18:00:00 PM
Saturday, July 27, 2019$3,000#40MOSS #40 - $3,000 GTD PLO Hyper Megastack$4 + $0.4010:15:00 PM
Sunday, July 28, 2019$80,000#41MOSS #41 - $80,000 GTD Warm Up$20 + $22:00:00 PM
Sunday, July 28, 2019$300,000#42MOSS #42 - $300,000 GTD$80 + $83:00:00 PM
Sunday, July 28, 2019$10,000#43MOSS #43 - $10,000 GTD Turbo MegaStack$10 + $14:00:00 PM
Sunday, July 28, 2019$31,500#44MOSS #44 - BOSS MAIN 1 Mil GTD - 15 Seats GTD$100 + $95:00:00 PM
Sunday, July 28, 2019$60,000#45MOSS #45 - $60,000 GTD Micro High Roller$50 + $56:00:00 PM
Sunday, July 28, 2019$5,000#46MOSS #46 - $5,000 GTD Stud Hi/Lo$20 + $26:30:00 PM
Sunday, July 28, 2019$4,000#47MOSS #47 - $4,000 GTD$2 + $0.207:00:00 PM
Sunday, July 28, 2019$10,000#48MOSS #48 - $10,000 GTD Turbo SuperStack $10 + $18:30:00 PM
- Ace King, Gambling911.com